South Carolina Cops Searching for Hungry Corn Dog Crook in Goldilocks-Style Burglary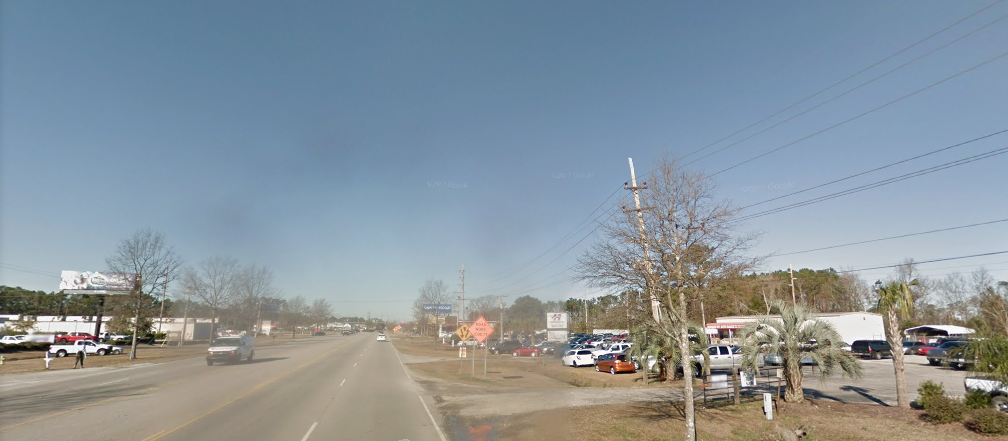 A hungry bandit helped himself to a woman's stock of state fair corn dogs before allegedly booking his escape on her bicycle, police said.
At around 12:30 a.m. on Tuesday, a woman managed to flag down a Myrtle Beach police officer driving along the palm tree-lined U.S. 501 and Third Avenue South, according to a police incident report obtained by Newsweek.
The 33-year-old woman alerted the officer that her home had been "broken into" earlier in the previous day by a man she encountered brazenly noshing on one of her corn dogs and who quickly disappeared, making a getaway on her bike, the report reads.
She was forced to head out on foot along the graveled side streets to seek help because, she claimed in the report, her mobile phone was missing and she suspected it was also lifted by the burglar.
After accepting a lift by the police officer to return to the scene of the corn dog crime scene, the report details that the house lights were still on, and the damaged front door was slightly cracked open.
The officer deduced in the report that the door's inability to "secure properly" is "how the suspect made entry."
Also, the victim told authorities in the report that she left her home at around 9:30 a.m. on Tuesday and returned four hours later to a startling sight inside: The suspect was hovering just inside by the damaged front door "eating a corn dog."
When the woman pressed the invader as to why he was in her home ripping off her state fair corn dogs, he allegedly admitted that "he was hungry and stopped by to get something to eat."
Just as the victim's kitchen had become some free-for-all buffet, the famished man was "outside… riding away on her bicycle," the report reads.
Quickly she reached for her mobile phone to call the cops, but soon realized it was "also missing," police said.
The victim told cops she happened to meet the corn dog munching burglar in the past.
"She said she recognized the suspect… met him before last year, but does not remember his name," the report states.
A state corn dog box was spotted by responding cops on the floor but unfortunately "no viable prints were located," according to the report.
The outstanding burglar is described in the report as a 35- to 45-year-old black man standing around 5-foot-5 in height.
While he gobbled down her corn dog, he allegedly left a black "ball cap" on the kitchen counter.
The woman told cops it "was not hers and she had never seen it before."
The hat was collected as evidence, the report states.
Police confirmed the case remains open.