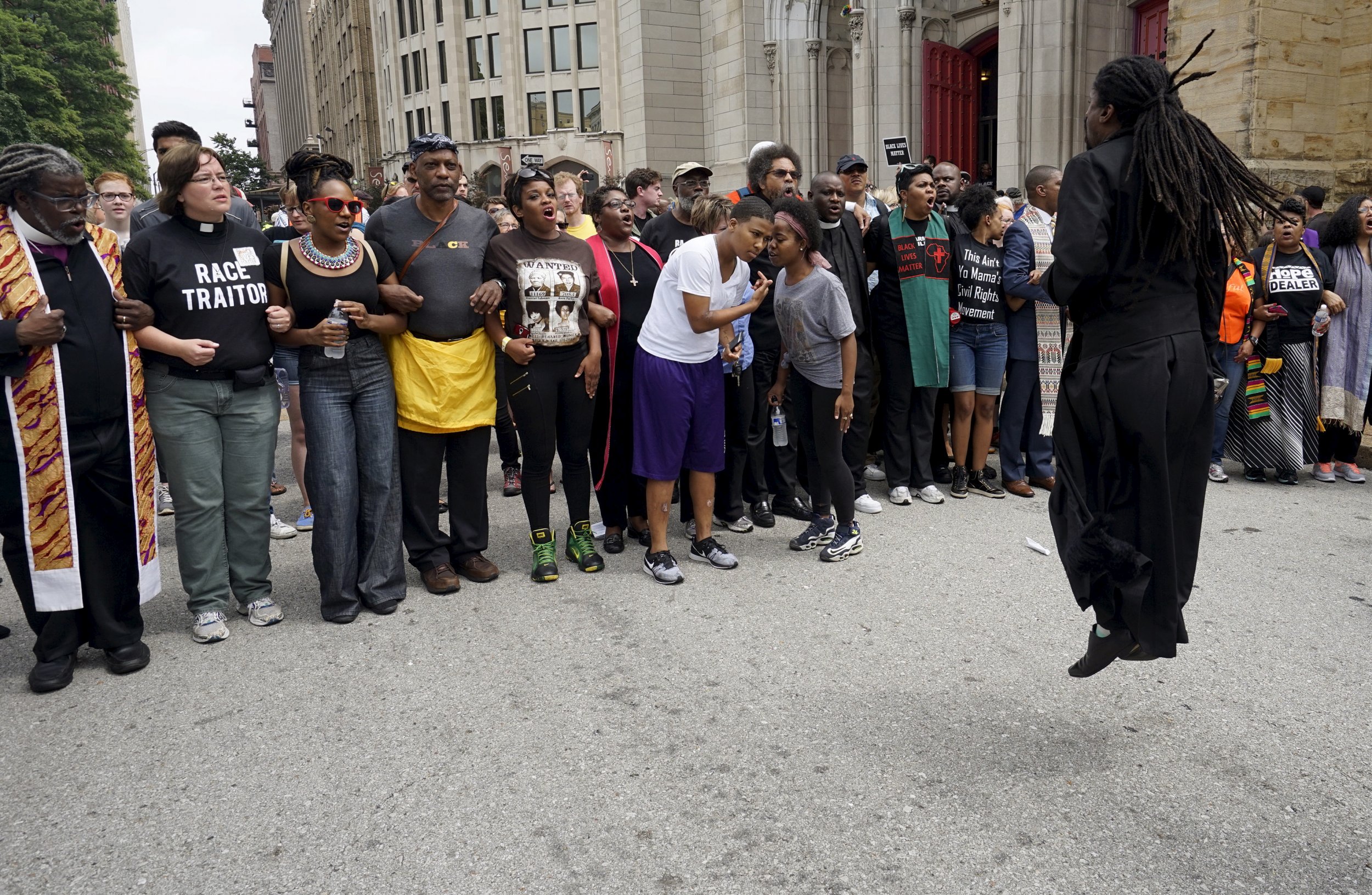 Updated Following a night when two people were shot in Ferguson, Missouri, a state of emergency was issued in St. Louis County on Monday even as protesters were being arrested on the steps of the federal courthouse there.
The philosopher Cornel West was among those arrested, as were prominent Black Lives Matter protesters DeRay McKesson and Johnetta Elzie, according to reports. The Reverends Renita Lamkin and Osagyefo Sekou were also reportedly arrested. Rev. Lamkin, an African Methodist Episcopal church pastor, and Rev. Sekou, a pastor from the First Baptist Church in Jamaica Plain, Massachusetts, have been prominent figures in protests in Ferguson since Michael Brown was shot by police officer Darren Wilson last August.
McKesson tweeted that he had been released and gave details about his arrest. "I measured the cell with my feet: 15 of my feet long, 10 of my feet wide. And it was clean, for what it's worth," he wrote. Elzie too later tweeted that she had been released but it was unclear if she was charged with any crimes.
About 50 people had been arrested as of 4 p.m. Monday, according to Huffington Post reporter Ryan Reilly. A legal observer from the National Lawyers Guild and several members of the local clergy were also arrested, The Guardian reports.