Cornell Student Disrobes During Thesis Presentation after Heated Discussion over 'Short Shorts'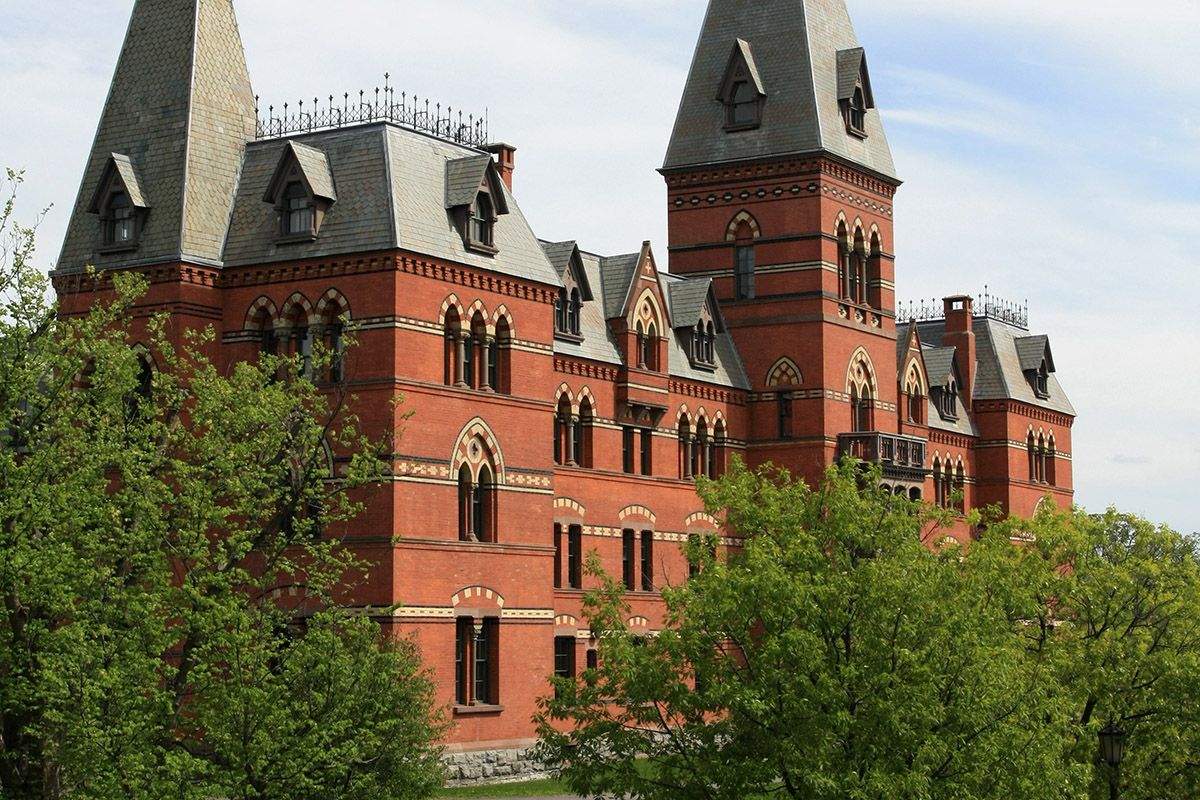 A senior at Cornell University caused a stir when she started to undress during her thesis presentation, saying it was part of making a stand for those "who have been asked to question ourselves, specifically our appearance for the comfort of others."
Letitia Chai live streamed the presentation after what the student newspaper described as a "clash" with her professor after a trial run earlier in the week.
Related: Cornell student charged with hate crime faces deportation back to Canada
Speaking to the Cornell Daily Sun, Chai said that she was shocked when the professor, who is a woman, questioned the shorts she was wearing. The discussion escalated until, the paper reported, a male student in the class told Chai that she had a "moral obligation" to dress conservatively. Chai then left the room.
In a Facebook live stream of the presentation, Chai said that she had been in "disbelief" and felt "disappointed" and "pain" following the incident. Wiping away tears, she said that the topic "transcends all of our social identities and taps right into the heart of who we are."
She then began to disrobe down to her underwear while saying, "I am more than Asian, I am more than a woman, I am more than Letitia Chai, I am a human being and I asked you to take this leap of faith, to take this next step, or rather this next strip, in our movement and to join me in revealing to each other and to seeing each other for who we truly are: members of the human race."
Several others people in the room also reportedly disrobed. According to the Sun, Chai had invited members of the public to attend her presentation in a Facebook post that no longer appeared to be available.
In a long statement to the Sun, other students in the class defended their professor while standing with Chai's advocacy. In a statement, students acknowledged that the discussion occurred but said the professor had noted that her comments regarding Chai's attire were simply about "professionalism."
In the statement, students added that the professor "apologized for her choice of words, acknowledging that the notion of 'short shorts' on women carries a lot of cultural and political baggage."
"Unfortunately," they went on, "because Letitia was not in the room, she was not able to hear these comments, and we believe this contributed to the miscommunication."
In another section of the statement specifically from international students and students of color, they described the professor as an "ally who puts actions behind her allyship."
A request for comment from Cornell University was not immediately answered.