Who Will Get the $30 Billion Being Distributed to Hospitals, Health Care Providers Today?
Hospitals and health care providers in America who have been impacted by the new coronavirus outbreak will start receiving funds from the CARES Act on Friday.
The Department of Health and Human Services began distributing $30 billion, according to HHS Secretary Alex Azar. Friday morning's payments account for $26 billion of the initial $30 billion in relief funding for health care providers.
All facilities and providers that received Medicare fee-for-service reimbursements in 2019 were eligible to receive funds.
Total FFS payments were about $484 billion in 2019, according to the HHS, and payments are being distributed based on an entity's share of the total reimbursements. The funds, which do not need to be repaid, will be either directly deposited into an account or sent in the form of a check.
The CARES Act, short for the Coronavirus Aid, Relief, and Economic Security Act, allocated a total of $100 billion for health care providers. Additional distributions of funds will focus on providers in areas that are particularly impacted by the outbreak, rural providers and those who have lower shares of Medicare FFS reimbursement or predominately serve the Medicaid population, according to HHS.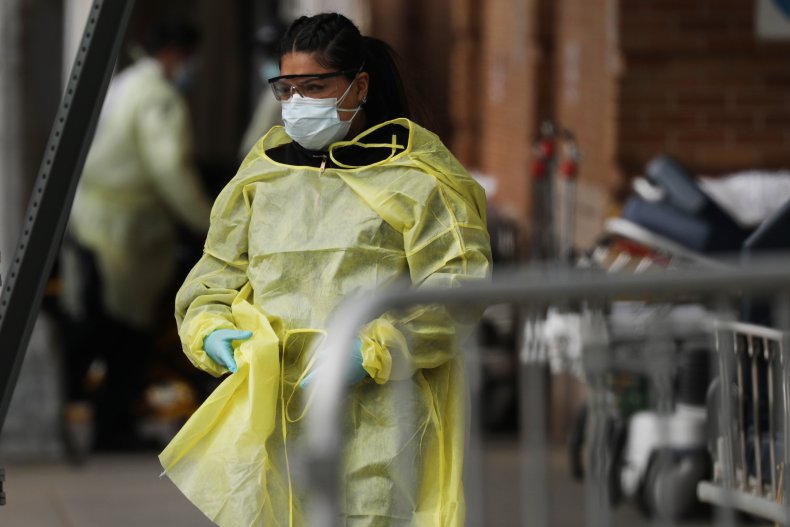 Funds are intended to be used for healthcare-related expenses and lost revenue so that uninsured Americans can get testing and treatment without taking on the financial burden of care. In exchange for the payment, providers must agree not to seek collection of out-of-pocket payments from a COVID-19 patient that exceeds what a patient would have been required to pay if the care was provided by an in-network provider.
"This should alleviate any concern uninsured Americans may have about seeking the coronavirus treatment," President Donald Trump said on April 3 during a briefing.
Ahead of Friday's fund release, Representative Rosa DeLauro and Senator Patty Murray expressed concerns about how HHS planned to distribute the money. In a Tuesday letter to Azar, they requested to see a list of where and who the initial $30 billion would be sent to as well as a timeline and criteria for hospitals and providers to receive funds if they see few Medicare patients.
"Time is of the essence, and we fear that delays in getting money to the hotspots will only exacerbate the emergency situation states are dealing with as a result of COVID-19," the letter said.
Newsweek reached out to Health and Human Services but did not receive a response in time for publication.
America's responding to the largest outbreak of a new coronavirus worldwide and has had more than 466,000 cases. Projections from the Institute for Health Metrics and Evaluation claim hospital resource use will peak on Saturday, but it's possible patients could still be receiving treatment in August.