ASU Coronavirus Cases Surpass 1,000 As Professor Allegedly Makes Students Sit in First Two Rows of Classroom
Coronavirus cases at Arizona State University (ASU) have climbed past 1,000, according to the latest report Thursday by the university.
"Total positive tests reported for Sept. 3, 2020, are 1,092, and the seven-day trailing average of total positive tests is 544.9," the university said.
As of September 2, at least 957 known positive cases were reported among the school's 74,500 students (excluding those online), while 26 known positive cases were confirmed among the university's 12,400 total faculty and staff.
This follows an allegation that an ASU professor asked students to sit in the first two rows of a classroom, reportedly going against the school's social distancing guidelines, according to a thread on Reddit.
Around nine students were seen seated in the first two rows in an image shared on the thread, while the professor (Thomas Seager), who appeared to be wearing a face covering, stood at the front of the class, which was said to be a "CEE 300 Engineering Business" course, according to Reddit user cojibar.
Speaking to Newsweek, a spokesperson for ASU said in a statement: "Arizona State University and the Ira A. Fulton Schools of Engineering are aware of an incident that occurred in yesterday's CEE300 class in which Dr. Seager replicated a classroom seating exercise he has used in previous semesters.
"We have since spoken to Professor Seager regarding this, strongly reiterating the need to allow all individuals to self-select their spacing, observing six-feet of physical distancing to feel safer in their learning environments given current circumstances.
"Dr. Seager is now aligned with these expectations and will communicate his adherence to them with students for future classes," the spokesperson confirmed.
Seager declined Newsweek's request for comment and referred Newsweek to the university's assistant vice president of media relations, Jay Thorne.
Speaking to Newsweek, Thorne said: "We would rather not see this, obviously, but what happened here is that the system worked the way it should. Students recognized a situation/setting that didn't appear to follow ASU public health guidelines, they reported it, the university followed up and it was addressed.
"Faculty has had additional communication through the Dean of their respective college. Faculty and Staff were required to attend a Community of Care webinar before returning to campus. There have been emails and safety videos – an abundance of communications. No disciplinary action [has been taken] at this time," Thorne told Newsweek.
Seager reportedly co-wrote an article about the virus, which was published on the Medium website and deleted in April for breaching Medium's guidelines for publishing factually incorrect medical information, according to a follow-up post from Seager, the AP reported.
As of Wednesday, 556 of the positive cases among ASU students were reported to be off campus in the metropolitan Phoenix area, while 369 infected students were reported to be in isolation on the ASU Tempe campus, which houses 9,662 students.
The remaining infected students were reported to be in isolation either at the ASU Downtown Phoenix campus (which houses 1,195 students) or the ASU West campus (which has 529 student residents). No known positive cases have been reported at the ASU Polytechnic campus, which has 771 student residents.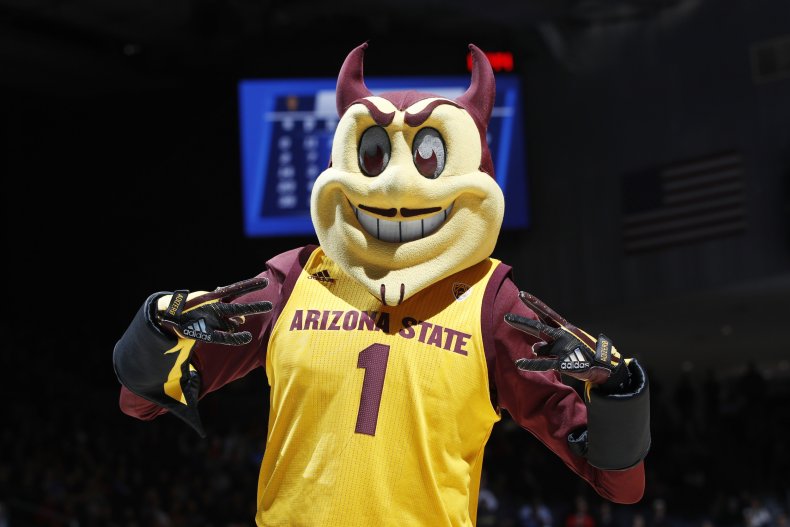 Confirmed cases in Arizona are approaching nearly 204,000, as of Friday, according to data compiled by Johns Hopkins University.
Average daily new cases in Arizona were reported to be on a downward trend in a recent two-week period from August 18 to 31, according to JHU.
The average daily case count rose on a sharp incline from late May through June, peaking at 4,300 on July 1, after which the figure mostly declined through August, according to JHU.
The novel coronavirus has infected more than 26.3 million people globally since it was first reported in Wuhan, China, including over 6.1 million in the U.S. Nearly 869,000 have died following infection, while over 17.5 million have reportedly recovered, as of Friday, according to JHU.
The graphic below, provided by Statista, illustrates the spread of COVID-19 cases in the U.S.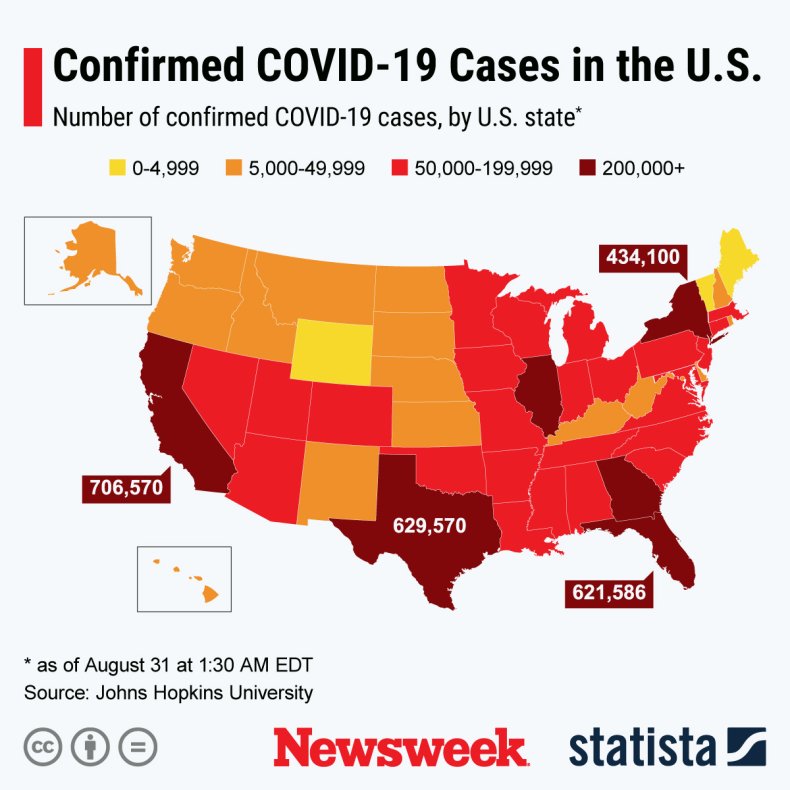 The graphic below, provided by Statista, illustrates countries with the most COVID-19 cases.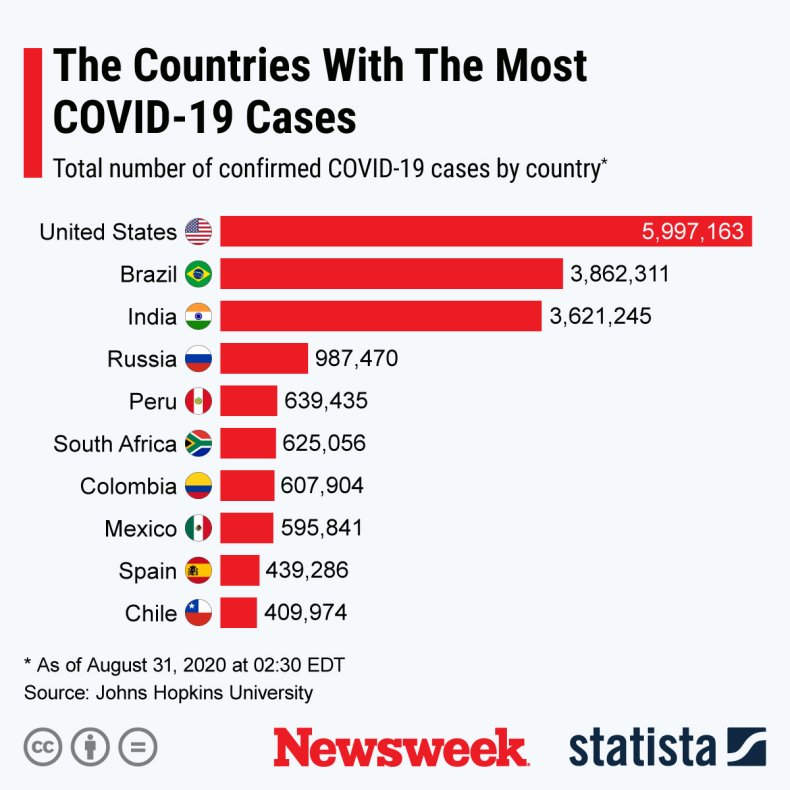 Update 9/5/20: This article has been updated with comment from ASU.