American on U.S. Flight From Wuhan Tests Positive for Coronavirus, 15th Case in U.S.
An American who was evacuated from Wuhan, China, on a government-chartered flight has tested positive for the coronavirus, raising the number of cases in the United States to 15.
The person returned to America from Wuhan on February 7 and was under federal quarantine at Joint Base San Antonio-Lackland in Texas, the Centers for Disease Control and Prevention (CDC) confirmed Thursday. The individual was moved to a nearby hospital and will receive medical care while being isolated so as to not spread the virus to others.
Since Chinese authorities first identified the virus in 44 people in December, it has spread to 25 countries and infected 45,171 people, according to the World Health Organization's (WHO) Wednesday report. The overwhelming majority of cases and all but one death have been in China, where the virus' new strain originated, and most international cases, including 13 in the U.S., involve people who recently traveled to that country.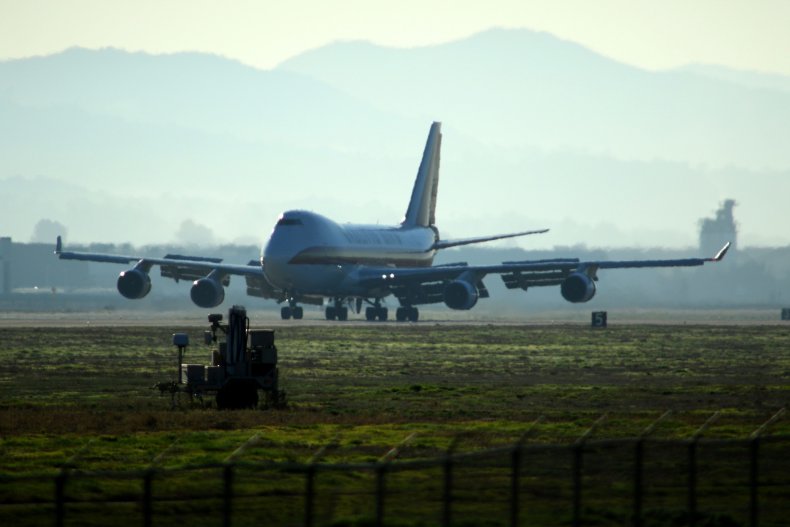 COVID-19, the official name for the virus, was first identified in the U.S. on January 21 and involved a person in Washington state who returned from Wuhan, the epicenter of the outbreak, about a week before. Cases have also been identified in California, Arizona, Massachusetts, Illinois, Wisconsin and now Texas. Of those 15 cases, two people had not recently visited China but contracted the virus from a spouse who did.
The CDC said it was "likely" there would be additional cases, including among those who were evacuated from Wuhan, which has been under lockdown since January 23. Days after officials restricted travel into and out of the bustling Chinese city, almost 200 American citizens were evacuated in a U.S. government-chartered plane.
Four additional flights were chartered to bring back to America government employees and their families, as well as private citizens who could shoulder the cost of the flight. Passengers are being housed on four military bases—Travis Air Force Base, Marine Corps Air Station Miramar, Lackland and Eppley Airfield—and are under a mandatory 14-day quarantine according to CDC guidelines.
The 195 people who were on the first flight out of Wuhan were released from March Air Reserve Base in Riverside County, California, where they were quarantined, on Tuesday, but more than 600 people remain isolated at military bases. They are "being closely monitored," according to the CDC.
Of the nearly 1,000 people who were evacuated from Wuhan, three have tested positive for the virus, including Thursday's case. The two other passengers were being quarantined at a base in California but arrived on separate flights and were housed in separate facilities.
Although the CDC expects to see more cases, health officials, including Health and Human Services Secretary Alex Azar, have urged Americans not to panic, saying the risk of contracting the virus is still low.