Cases of COVID-19 are spiking in several states that previously saw their peak.
According to a tracking map published by the New York Times Monday, at least eight states have reported over 10,000 new cases over the past week, among them Texas, California, Florida, Illinois, Wisconsin, Georgia, Tennessee and Missouri.
According to the map, there were over 32,000 new cases in Texas over the past week, over 24,000 in California, over 19,000 in Florida, 13,000 in Illinois, 12,000 in Wisconsin, and between 10,000 to 11,000 in Georgia, Tennessee and Missouri.
The map also shows at least 16 states seeing a rise in cases over the past week while also reporting a daily average of at least 15 new cases per 100,000 people. Those states are North Dakota, South Dakota, Wisconsin, Oklahoma, Utah, Arkansas, Iowa, Missouri, Tennessee, Nebraska, Kansas, Alabama, Montana, Idaho, South Carolina and Texas.
Among states that have seen a rise in cases, North Dakota and Wisconsin have yet to see a peak in the number of cases but have reported a continuous increase. On the other hand, states like South Carolina, Utah and California, have reached their peak, but also have reported an increasing number of cases in the past weeks. Former virus epicenters, including New York and New Jersey, have also seen a slight increase in cases, after previously reporting a decline over the past few months.
Johns Hopkins University has been tracking the rate of positive coronavirus tests in all 50 states. According to its findings, the rate is currently over 15 percent in Idaho, Iowa, Kansas, South Dakota and Wisconsin.
The U.S. remains the country with the most confirmed cases of COVID-19. California has the most confirmed cases among all states, with over 786,000. Following it is Texas, with over 713,000, Florida (over 685,000), and New York (over 449,000).
Despite a number of mitigation efforts imposed in states across the country, such as mask wearing and social distancing, the U.S. is currently reporting far more cases per day compared to spring months.
The map from the New York Times shows the U.S. reporting between 38,000 to 42,000 cases per day since the start of September. In comparison, throughout April and May, daily case counts remained between 18,000 to 30,000.
The increase in cases in several states comes as medical professionals warn U.S. citizens of another wave of cases in the fall and winter months.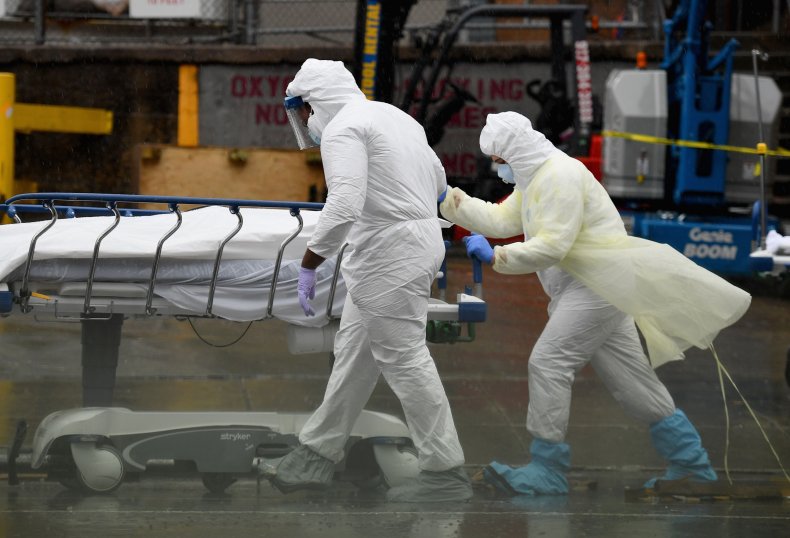 Dr. Anthony Fauci, the nation's leading infectious disease expert, recently urged Americans to "hunker down and get through this fall and winter because it's not going to be easy."
In August, Robert Redfield, director of the Centers for Disease Control and Prevention (CDC), said that America is bracing for "the worst fall, from a public health perspective, we've ever had."
Newsweek reached out to the Department of Health and Human Services for comment but did not receive a response in time for publication.