Coronavirus and Mental Health—How to Deal With Fear and Anxiety During the Pandemic
The Centers for Disease Control and Prevention has released guidelines to help Americans deal with anxiety and stress relating to COVID-19, the disease caused by the new coronavirus, as the country's confirmed case total continues to rise.
The CDC advises that people react differently to stressful situations, and that fear and anxiety can cause strong emotions in both adults and children. People who may respond more strongly to the stress of the current crisis include:
Older people and people with chronic diseases who are at higher risk for COVID-19
Children and teenagers
People who are helping with the response to COVID-19, like doctors and other health care providers or first responders
People who have mental health conditions including problems with substance use
How to help someone who has anxiety
According to the Anxiety and Depression Association of America (ADAA), anxiety disorders are the most common mental illness in the U.S., affecting 40 million adults, or 18.1 percent of the population, every year. However, while it is a common mental health condition, it is not a trivial one.
Anxiety can come with both mental and physical symptoms. The CDC advises that the following are ones people should look out for:
Stress during an infectious disease outbreak can include
Fear and worry about one's own health and the health of loved ones
Changes in sleep or eating patterns
Difficulty sleeping or concentrating
Worsening of chronic health problems
Increased use of alcohol, tobacco, or other drugs
For children and teenagers, parents should look out for the following:
Excessive crying or irritation in younger children
Returning to behaviors they have outgrown (for example, toileting accidents or bedwetting)
Excessive worry or sadness
Unhealthy eating or sleeping habits
Irritability and "acting out" behaviors in teens
Poor school performance or avoiding school
Difficulty with attention and concentration
Avoidance of activities enjoyed in the past
Unexplained headaches or body pain
Use of alcohol, tobacco, or other drugs
John Sharp MD of Harvard Medical School advises that Americans can take steps to help combat anxiety.
"I myself feel that two things—day to day structure and exercise—go a long way. Planning your tomorrow, before you go to bed tonight, least the start of your day is very healthy to do and very important," he told Newsweek.
"It's extraordinarily helpful to have an idea of what time about you want to go to bed and what time you want to get up. Maybe you don't have to be quite as rigid about it, but it's not as if though we're all just having a day off, you know—we're struggling to keep up with our lives, and in many cases doing more in less space than we're used to.
"Next, it's important to move from activity to activity so that you have variety. Both indoor and outdoor exercise is good, once or twice a day. Weather permitting, being able to get outside is a really nice idea, while obviously practicing social distancing and staying within the guidelines of your community in terms of outings. Nature certainly helps."
The CDC also advises to do the following:
Take breaks from watching, reading, or listening to news stories, including social media. Hearing about the pandemic repeatedly can be upsetting
Take care of your body. Take deep breaths, stretch, or meditate. Try to eat healthy, well-balanced meals, exercise regularly, get plenty of sleep, and avoid alcohol and drugs
Make time to unwind. Try to do some other activities you enjoy
Connect with others. Talk with people you trust about your concerns and how you are feeling
If you're not living with anyone in your household, then jump on the phone and give them a call. If you find that stress is getting in the way of your daily activities, CDC advises calling your healthcare provider.
Coping Techniques For Anxiety
If you feel anxious during this time, John Sharp MD advises doing the following to help cope:
If you normally like to take a long walk or travel, you can practice visualization—sit comfortably and remember some places you've been in detail and recall with all of your senses the look, feel, smell, tastes, sounds
There are lots of online resources and try to get some tips from other people who might have some ideas that maybe you don't necessarily have
Practice gratitude—when you practice gratitude you feel good because you recognize that someone else has been helpful to you. In so doing, you're reminded of the connection that you have between yourself and that other person or it could be between yourself and a higher power, depending on your spirituality and your religion
Pragmatic solidarity—this is linking a sentiment that you feel to concrete realistic action. When you're practicing pragmatic solidarity, you're feeling connected to others through doing something. This could include connecting with old friends that you feel close with, offering some kind words or other forms of support to those in need, such as helping to support your local neighborhood purveyors when they're facing such difficult times remaining in business
Further, you can reach out for help. Through telemedicine, there's lots of ways to let your doctor know or find a counselor. There are also increasing group resources online to share the experience of managing our worries together. Realizing that you're not alone and combining all of these techniques should work
For children, CDC advises the following:
Take time to talk with your child or teen about the COVID-19 outbreak. Answer questions and share facts about COVID-19 in a way that your child or teen can understand
Reassure your child or teen that they are safe. Let them know it is OK if they feel upset. Share with them how you deal with your own stress so that they can learn how to cope from you
Limit your family's exposure to news coverage of the event, including social media. Children may misinterpret what they hear and can be frightened about something they do not understand
Try to keep up with regular routines. If schools are closed, create a schedule for learning activities and relaxing or fun activities
Be a role model. Take breaks, get plenty of sleep, exercise, and eat well. Connect with your friends and family members
Learn more about helping children cope by visiting the CDC website.
How to support responders' mental health during the COVID-19 pandemic
According to the CDC, responding to COVID-19 can take an emotional toll on health care professionals and public safety officers. There are things families and friends can do to reduce secondary traumatic stress (STS) reactions:
Acknowledge that STS can impact anyone helping families after a traumatic event
Learn the symptoms including physical (fatigue, illness) and mental (fear, withdrawal, guilt)
Allow time for you and your family to recover from responding to the pandemic
Create a menu of personal self-care activities that you enjoy, such as spending time with friends and family, exercising, or reading a book
Take a break from media coverage of COVID-19
Ask for help if you feel overwhelmed or concerned that COVID-19 is affecting your ability to care for your family and patients as you did before the outbreak
How to help people who have been released from quarantine
Being separated from others if a health care provider thinks you might have been exposed to COVID-19 can be stressful, even if you do not get sick, according to the CDC. While everyone feels differently about stressful events, the CDC says that people should look out for the following feelings:
Mixed emotions, including relief after quarantine
Fear and worry about your own health and the health of loved ones
Stress from the experience of monitoring yourself or being monitored by others for signs and symptoms of COVID-19
Sadness, anger, or frustration because friends or loved ones have unfounded fears of contracting the disease from contact with you, even though you have been determined not to be contagious
Guilt about not being able to perform normal work or parenting duties during the quarantine
Other emotional or mental health changes
If you, or someone you care about, are feeling overwhelmed with emotions like sadness, depression, or anxiety, or feel like you want to harm yourself or others call:
911
Substance Abuse and Mental Health Services Administration's (SAMHSA's) Disaster Distress Helpline: 1-800-985-5990 or text TalkWithUs to 66746. (TTY 1-800-846-8517)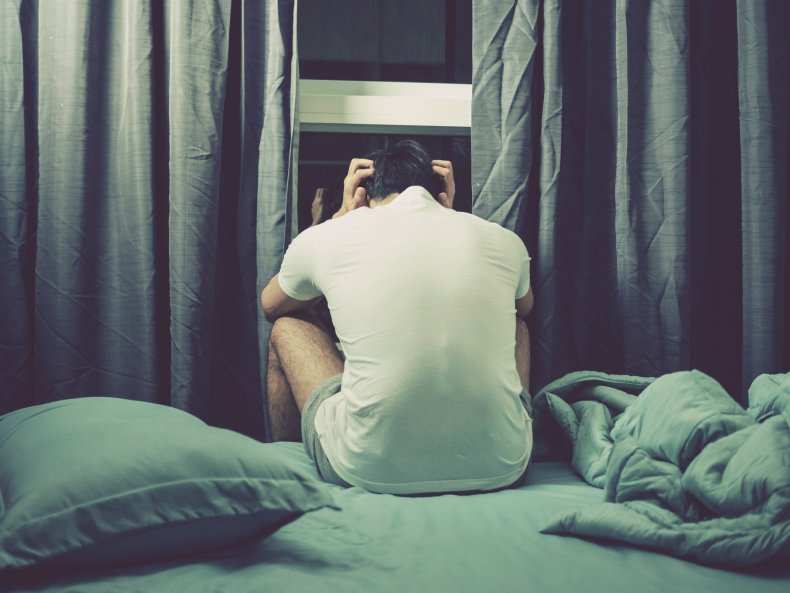 World Health Organization advice for avoiding spread of coronavirus disease (COVID-19)
Hygiene advice
Clean hands frequently with soap and water, or alcohol-based hand rub.
Wash hands after coughing or sneezing; when caring for the sick; before, during and after food preparation; before eating; after using the toilet; when hands are visibly dirty; and after handling animals or waste.
Maintain at least 1 meter (3 feet) distance from anyone who is coughing or sneezing.
Avoid touching your hands, nose and mouth. Do not spit in public.
Cover your mouth and nose with a tissue or bent elbow when coughing or sneezing. Discard the tissue immediately and clean your hands.
Medical advice
Avoid close contact with others if you have any symptoms.
Stay at home if you feel unwell, even with mild symptoms such as headache and runny nose, to avoid potential spread of the disease to medical facilities and other people.
If you develop serious symptoms (fever, cough, difficulty breathing) seek medical care early and contact local health authorities in advance.
Note any recent contact with others and travel details to provide to authorities who can trace and prevent spread of the disease.
Stay up to date on COVID-19 developments issued by health authorities and follow their guidance.
Mask and glove usage
Healthy individuals only need to wear a mask if taking care of a sick person.
Wear a mask if you are coughing or sneezing.
Masks are effective when used in combination with frequent hand cleaning.
Do not touch the mask while wearing it. Clean hands if you touch the mask.
Learn how to properly put on, remove and dispose of masks. Clean hands after disposing of the mask.
Do not reuse single-use masks.
Regularly washing bare hands is more effective against catching COVID-19 than wearing rubber gloves.
The COVID-19 virus can still be picked up on rubber gloves and transmitted by touching your face.