Europe Is 'New China,' CDC Director Says as 99 Percent of New Coronavirus Cases Reported Outside Origin Country
The biggest threat of the new coronavirus outbreak has shifted from China to Europe, where large populations of people may have been exposed, according to Dr. Robert Redfield, director of the Centers for Disease Control and Prevention (CDC).
"Right now, the new China is Europe and there's a lot of people coming back and forth from Europe that are now starting to seed these communities," Redfield told a House subcommittee on Tuesday.
China has reported the majority of the total 113,851 cases and 4,015 deaths, but health officials claim the virus' toll on its origin country appears to be waning. As new cases in China are slowing down, global cases continue to rise, especially in Italy, where the most deaths outside of China have been reported.
On Monday, the World Health Organization (WHO) reported 3,993 new cases of the virus that causes COVID-19. People in China only made up about 1 percent of the new cases and the bulk of new infections were from Italy, which saw an increase of 1,492 cases.
The explosion of cases in Italy has raised the threat the European country poses to the U.S. and Redfield told representatives that officials are "moving quickly to understand how to address Europe."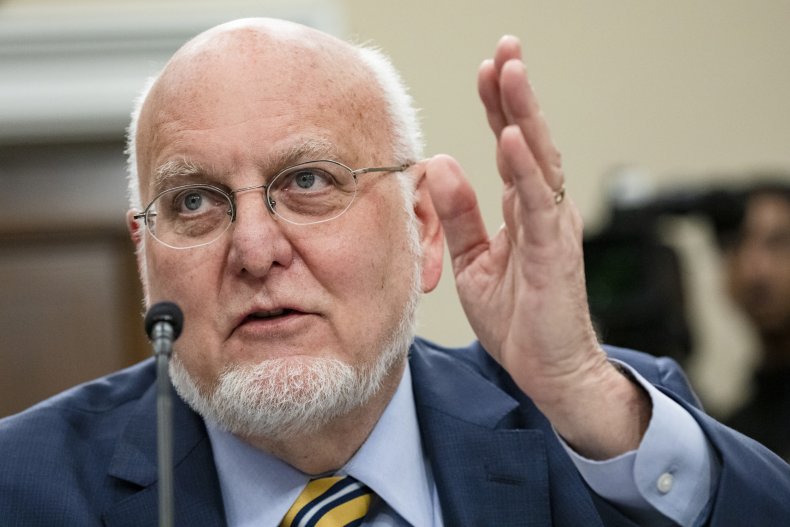 U.S. officials banned foreign nationals from entering the the country if they've visited China or Iran within the past 14 days in an effort to curb the outbreak. Although the restriction hasn't been applied to Italy, Vice President Mike Pence said on March 2 that all passengers destined for the U.S. would be screened in Italy before boarding a flight.
France and Germany also had a surge in cases on Monday, according to WHO, and Redfield said officials are testing blood samples to identify if travel or unrecognized community transmission is driving outbreaks in America.
"My own personal opinion right now is the new cases that we're seeing in the U.S. are probably disproportionately driven from people who returned from Europe," Redfield told the subcommittee, explaining that those who returned could have transmitted it to someone who then further spread the virus.
As cases in Italy rose to 7,375 on Monday, Prime Minister Giuseppe Conte announced a nationwide quarantine policy. Instead of restrictions being applicable to a "red zone," as has been the case, all Italian residents were prohibited from traveling except with police permission and were encouraged to remain at home whenever possible.
Domestic travel hasn't been restricted in the U.S., where there have been 647 cases in 35 states, according to the CDC. However, on Tuesday, Governor Andrew Cuomo announced a "containment area" in New Rochelle, New York. People could freely enter and exit the area, but schools and facilities where large gatherings take place would close on Thursday until March 25.
"It is a dramatic action but it is the largest cluster in the country," Cuomo said. "And this is a matter of life and death."
At this point in the outbreak, Redfield said officials are trying to reinforce to hospitals that they should treat individuals exhibiting symptoms as if they have coronavirus even before a test confirms the diagnosis.