Elderly Chicago Woman Praised After Angry Clash With Coronavirus Denier: 'I Thought About My Daughter Working at Hospitals'
A Chicago woman has been praised online after detailing her angry reaction to someone who referred to the coronavirus pandemic as a "political hoax."
Bonnie Tracy described how she confronted a woman at a Mariano grocery store who appeared not to take the threat of the COVID-19 outbreak seriously in a video which has since gone viral.
Tracy said she was "minding her own business" at the store when she approached some women who were in line while she was pushing a shopping cart.
"I said 'excuse me' and because they were standing so close to everybody, I did this," she said before lifting up the collar of the jacket to cover her mouth.
"She proceeded to yell at me, said I was crazy, what was wrong with me, that this is not a pandemic, this is a political hoax.
"And of course, she got my South Side Polish dander up, which I should have just kept on walking. I said, 'Well, you're not afraid, then why don't you volunteer and go to China and take care of people?'"
Imitating the woman in a mocking voice, Tracy said: "'Well god damn it, why don't you, b****?' And I said, 'Well, I would except I have no money.'"
Tracy then explained the woman's behavior upset her as she has a daughter who is currently working in hospitals treating people amid the outbreak.
"I had to walk away because I thought about my daughter working at hospitals, trying to save lives because of this pandemic.
"And I thought this woman has no idea that I'm almost 75, but I'm from Chicago, and I will gladly tap her on the shoulder and ask her to step outside and proceed to kick her bleach blonde, 50-year-old ass!"
Tracy then appealed for others to look after themselves and take the virus seriously. "God bless, take care of yourself. This is a pandemic, be careful. I love you all, bye."
Tracy posted the video to Facebook on March 20, where it has since been shared more than 19,000 times and viewed more than 250,000 times.
Several days later, a clip of the video was uploaded to Twitter, resulting in "Bonnie" being one of the top trending topics on the site, with the video being viewed more than 1.8 million times.
"THIS BONNIE DON'T NEED NO CLYDE," tweeted actor and comedian Natasha Rothwell.
"When Bonnie said South Side I knew exactly where this was going & she didn't disappoint me," added author Mikki Kendall.
Will and Grace star Debra Messing wrote: "God bless you, Bonnie. And your daughter who is a hero."
There are more than 55,000 confirmed cases of the coronavirus in the U.S., the third highest in the world, according to Johns Hopkins University. There have been 802 fatalities from COVID-19 acorss the country, with 354 patients able to recover.
The graphic below, provided by Statista, shows the global spread of the new coronavirus as of March 25.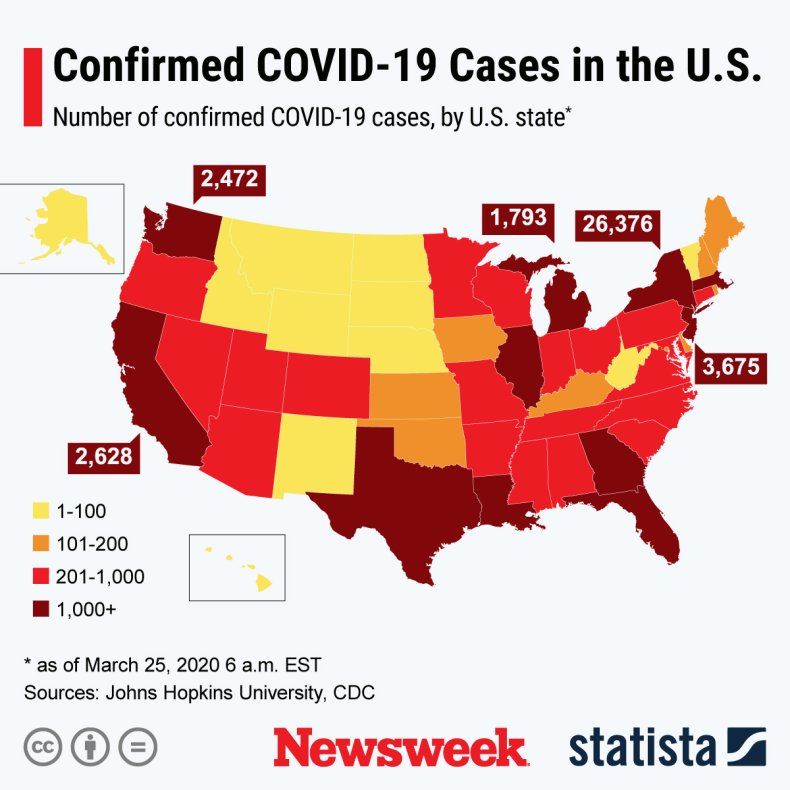 World Health Organization advice for avoiding spread of coronavirus disease (COVID-19)
Hygiene advice:
Clean hands frequently with soap and water, or alcohol-based hand rub.
Wash hands after coughing or sneezing; when caring for the sick; before, during and after food preparation; before eating; after using the toilet; when hands are visibly dirty; and after handling animals or waste.
Maintain at least 1 meter (3 feet) distance from anyone who is coughing or sneezing.Avoid touching your hands, nose and mouth. Do not spit in public.
Cover your mouth and nose with a tissue or bent elbow when coughing or sneezing. Discard the tissue immediately and clean your hands.
Medical advice
If you feel unwell (fever, cough, difficulty breathing) seek medical care early and call local health authorities in advance.
Stay up to date on

COVID

-19 developments issued by health authorities and follow their guidance.
Mask usage
Healthy individuals only need to wear a mask if taking care of a sick person.
Wear a mask if you are coughing or sneezing. Masks are effective when used in combination with frequent hand cleaning.
Do not touch the mask while wearing it. Clean hands if you touch the mask.
Learn how to properly put on, remove and dispose of masks. Clean hands after disposing of the mask.
Do not reuse single-use masks.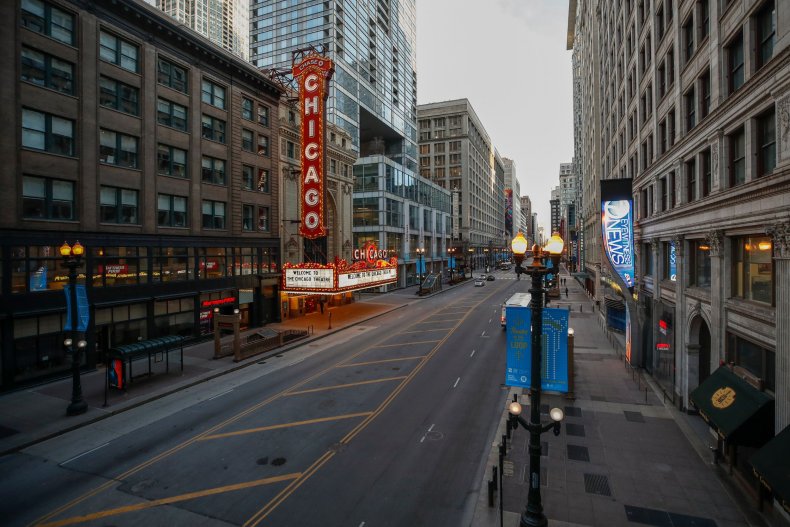 Elderly Chicago Woman Praised After Angry Clash With Coronavirus Denier: 'I Thought About My Daughter Working at Hospitals' | U.S.