Coronavirus Could Be Starting Point to Build a More Resilient Economy | Opinion
Like House Speaker Nancy Pelosi suggested, let's think big.
That does not mean doubling down on the kinds of barriers that impeded the response to COVID-19 at virtually every turn, or $3 trillion in more spending to bail out decades of irresponsible decisions. It means responding to the economic and health crises we face now—and those we will face in the future—by building a more innovative, more diverse and more resilient economy.
Americans from all walks of life have answered the call during this emergency, creating momentum for the reforms that will get the economy going and creating a proof of concept for the next phase and beyond.
Right now, the focus should be on clearing the way for people and businesses to safely and efficiently deliver goods and services as soon they are able to do so.
When distillers wanted to pitch in and shift their production facilities from liquor to hand sanitizer, they were barred by FDA regulations. Those regulations, and hundreds of similar outdated restrictions, have now been temporarily waived. Making those waivers permanent would increase opportunities for economic growth, boost our ability to adapt quickly and help increase our resilience in the next crisis.
When doctors and nurses in states less affected by coronavirus wanted to travel to harder hit states, many were blocked by rules restricting their ability to practice. Those rules, too, were temporarily waived.
Economic growth and our ability to respond quickly to changed circumstances are stymied by hundreds upon hundreds of such restrictions that bar the way for workers in fields ranging from barbers to bartenders, from locksmiths to taxidermists, affecting every corner of our economy and reaching far beyond the pandemic response.
In March, the U.S. waived tariffs on certain medical equipment, raising the question: If tariffs are causing a problem, why would we want them in the first place?
If state laws, known as certificate-of-need, are preventing us from having enough hospital beds and restricting access to life-saving diagnostic equipment and treatments, shouldn't we repeal them? Not temporarily, as a response to the pandemic—but fully, for better care going forward and to ensure we're prepared for the next pandemic.
What the crisis has shown is that employers and employees are infinitely innovative and adaptable—if pointless rules and regulations don't get in their way.
President Donald Trump has taken a good first step by issuing an executive order that will encourage federal agencies to permanently rescind rules waived in the wake of COVID-19. Beyond that, occupational licensing reforms and other measures to eliminate barriers to growth in independent contracting and the gig economy would foster an even more resilient workforce, able to adapt quickly to changed circumstances.
We've certainly learned that workers can be productive away from the office. So we know we can lift restrictions on home-based businesses and give people more flexibility to operate from anywhere.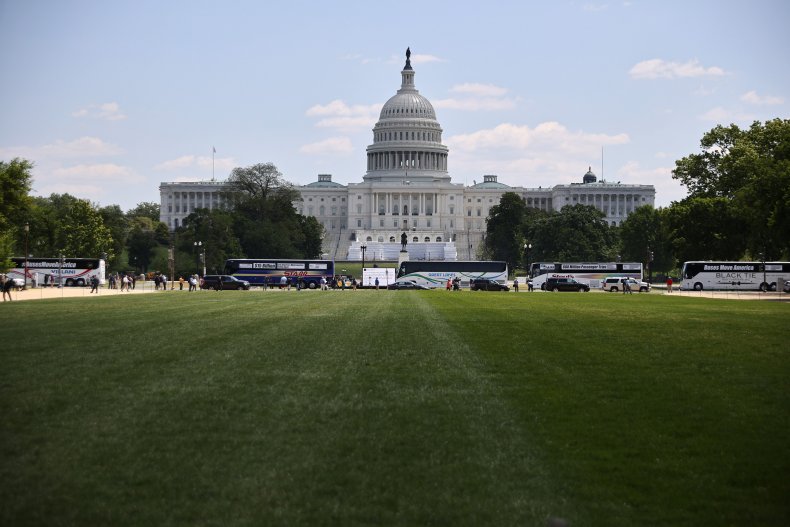 In Washington, any commitment to long-term reform requires that we get our fiscal house in order.
Immediately, that means not bailing out years, and even decades, of bad decisions by state politicians, who are looking to exploit the pandemic to get taxpayers to paper over their profligacy.
But it also means more fiscally responsible behavior at the federal level that involves allowing greater local control over the Medicaid program, reforming Social Security and Medicare, the biggest drivers of federal debt, and overhauling the congressional budget process to rein in overspending.
This is by no means a complete list of policy recommendations necessary to revitalize our economy and set the stage for a prosperity that endures. But these few examples offer a vision for a better way—to a government and an economy that are more flexible, more innovative, more resilient and better able to react when faced with the unexpected.
America will recover from this crisis, but we ought to aim higher than simple recovery. How our country chooses to respond in the aftermath of COVID-19 will shape our economy for decades to come.
We choose the road less traveled. That means avoiding the path of more restrictions, more corporate welfare and more debt. Instead, let's create an economic engine that fosters innovation, develops new and diverse opportunities for people to improve their lives and ensures we can respond quickly and effectively to future crises.
Tim Phillips is president of Americans for Prosperity.
The views expressed in this article are the writer's own.