What Does a Furlough Mean for Your Employment Rights During the Coronavirus Crisis?
The novel coronavirus has hit all sectors of the economy. Companies as big as Virgin Atlantic, Marriott and J.C. Penney as well as many smaller firms are giving their employees mandatory, temporary, unpaid leave.
This move to furlough workers allows companies to keep employees on the books and offers an easier path to recovery once the economy is kick-started when the crisis ends, the shelter in place orders are lifted and the shutters on closed businesses are finally taken down.
However for those facing a precarious employment future, many wonder what rights they have as furloughed workers. Here are some of the main points for them to consider.
What is the difference between being furloughed and being laid off?
In general, furloughed workers remain employees of their company, they just face a mandatory suspension from work without being paid.
At the end of the furlough, the workers will resume their jobs, they usually start back at the same position, and the same income they had before the suspension. Furloughs allow companies to avoid layoff costs and give them the chance to start where they left off before the shutdown.
On the other hand, those who have been laid off, may get some severance pay, but otherwise will no longer receive income from their employer.
"A furlough is not a separation of employment. They are still actively employed so it's usually a shorter period of time, like two weeks or four weeks and typically employees would retain their benefits," labor and employment attorney David Barron and member of Houston firm Cozen O'Connor, told Newsweek.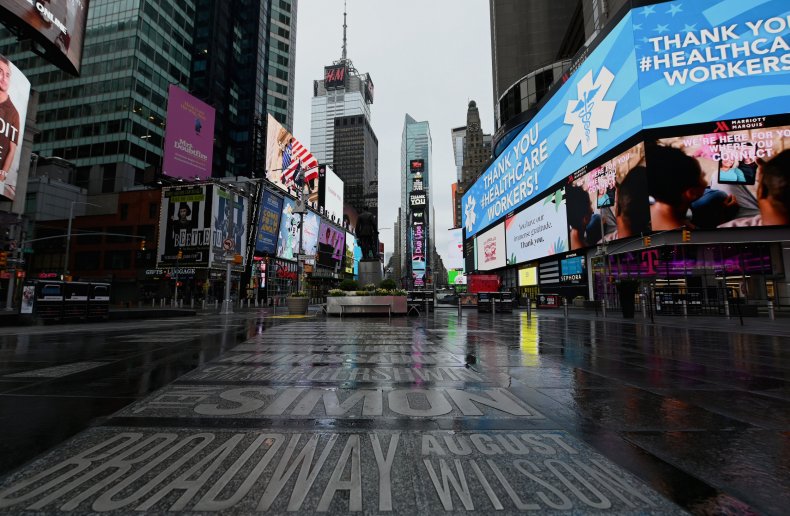 Can furloughed workers collect unemployment benefits?
Yes, and they should apply for them straight away because once a worker is furloughed, their source of income is likely to be unemployment compensation. How much they receive will depend on their state and ranges from a low of $235 in Louisiana to a high of $713 in New Jersey, according to Market Watch.
As part of the $2 trillion Coronavirus Aid Relief and Economic Security Act (CARES), furloughed workers will also be eligible for an additional $600 a week in federal unemployment benefits. The payments would end as soon as the employee returned to work.
Mary Anne Sedey, attorney at law with Sedey Harper Westhoff in St Louis, Missouri, said it was significant that the new law ensures that benefits are provided for up to 39 weeks, 13 weeks more than the previous maximum unemployment period.
"This means they are entitled to larger unemployment compensation benefit payments for a longer period of time," she told Newsweek.
"Furloughed employees should apply immediately for unemployment compensation," she said, advising, "the system for applying is badly overloaded—just be persistent."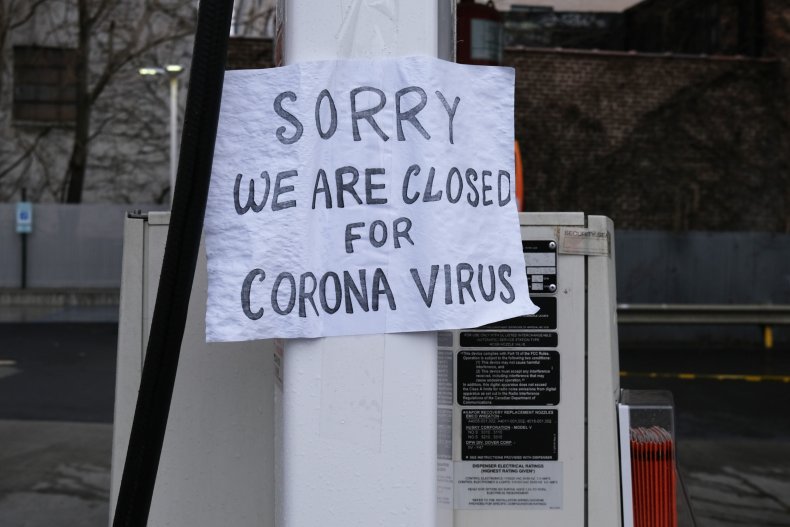 Can furloughed workers do any work at all for their employer?
If an employee is furloughed, they can still do work for their employer. If the employees are covered by the Fair Labor Standards Act (FLSA) and are non-exempt (usually hourly workers,) their employer must pay them for that work, Sedey said.
Keith Hall, professor of practice at the McCourt School of Public Policy at Georgetown University in Washington, D.C. believes that one of the benefits of the CARES Act is that benefits continue even if you move down to part time, "and if you are very part time, you can get most of your benefits."
"The idea of using a furlough instead of a layoff is that your employer is trying to keep a connection to the employee, which is a really good thing," he said.
"The employer is thinking about being able to bring someone back as soon as possible. The catch is of course that the employer does not have to commit to that, but the fact that they are staying in touch like that does mean something.
"It is certainly a good thing for the economy, because one of the big issues in any recession is how quickly employers release employees and how quickly they bring them back," Hall told Newsweek.
Can furloughed workers look for other employment?
Yes, they do have the right to find other work and experts suggest that it might be a smart move. As Sedey said furloughed workers may be left without a job when the crisis is over.
"They are wise to do so because unless you are a member of a union with contractual rights to recall, your employer has no obligation to rehire you when work picks up.
"If they can find another good job, they should take it. Again unless you have the right to recall pursuant to a union contract, your employer has no obligation to rehire you," Sedey said.
Some workers are seeking part-time employment at essential businesses not affected by the shut down such as grocery stores or warehouses that need additional labor.
However, Hall said that a furloughed worker had to carefully weigh up whether to cut ties with an old job before accepting a new one.
"You may jump into a second job that may not last forever either, and you won't have the tenure at the new job to be brought back quickly if that job goes south," he said.
Do furloughed workers have to tell their employers if they find work elsewhere?
A furloughed employee does not have to tell their employer about any other work they undertake elsewhere during that period.
Barron said that if the employer had an existing policy on moonlighting or if there was a non-compete agreement, that could create some issues but "an employee doesn't have any obligation to tell their employer that they are working somewhere else. "
Do employers pay for health benefits for furloughed workers?
Health insurance is a key driver to the furlough because most plans have limits on how long you can be on a leave of absence or a furlough.
Many companies are paying health benefits but it is up to the employer to decide whether to continue this during a furlough. Experts suggest that workers should find out as soon as possible what benefits are available for them.
Deborah Gordon, author of The Health Care Consumer's Manifesto, How to Get the Most for Your Money, said that workers can advocate for the employer to keep paying for coverage given the relatively short timeframe and because small businesses can access loans through the CARES Act to offset expenses.
If employers do not cover employee health benefits, workers may qualify for COBRA, the federal law that allows you to stay on your employer's health insurance plan.
However, this has no employer subsidy and is often considered too expensive for most, unless there is a specific health issue or an existing relationship with a health care provider that must be continued.
Gordon said that furloughed workers who are worried about health insurance should explore Healthcare.gov or their state's Affordable Care Act (ACA) marketplace.
She pointed out that a number of states are offering special enrolment periods to make it easier for workers to access coverage, whether they had it before or not.
"Some workers may qualify for Medicaid, and in many states the application process is the same for Medicaid and subsidized ACA plans.
"It's worth going through this process, particularly for low-income workers who might qualify. Medicaid offers comprehensive benefits at no or very low costs for those who qualify, which may be just the financial relief people need right now," she said.cares