World Athletics Chief Admits Dates of 2020 Olympics 'Could be Eased' Due to Coronavirus Pandemic: 'Anything is Possible'
Lord Sebastian Coe, the president of the World Athletics federation (IAAF), has admitted the dates for the Tokyo Olympics could "be eased" should organizers have no other option amid the coronavirus outbreak.
The 2020 Olympic Games are scheduled to be held in Tokyo between July 24 and August 9, but the fate of the games appears increasingly in question as the world struggles to contain COVID-19.
The International Olympic Committee (IOC) and Tokyo's organizing committee have repeatedly dismissed suggestions that the Olympics could be postponed or canceled, but Coe, the chairman of the organizing committee for the 2012 London Olympics, hinted contingency plans may soon have to be considered.
"Of course, if you had to ease that date, then you would have to ease it," Coe told BBC Radio 4 on Thursday, when asked whether he thought the Games could be staged in September or October.
While he stopped short of suggesting the Olympics should be delayed or canceled, Coe admitted events were "changing by the hour" and all options were on the table.
"Anything is possible at the moment," he continued.
"Certainly we [and the] other federations, nobody is saying we will be going to the Games come what may. [...] But it isn't a decision that has to be made at this moment."
In a separate interview with The Times, Coe also warned the Tokyo Olympics could be compromised by a skewed playing field, should the Games go ahead at all.
The IAAF president argued that due to increasing restrictions imposed to limit interaction between people, an increasing number of athletes were being prevented from training properly.
Similarly, governments' restrictions on movement would make it impossible for athletes to travel to their training camp locations, which are often in countries different from the one they live in. Coe singled out Italy, Spain and France as the three most prominent examples in Europe, which has now become the epicenter of the outbreak.
"Our sport has always been about fairness and a level playing field, so we shouldn't feel ashamed to set that as our ambition," he explained.
"The reality is that may not be possible in every case, but we want to do what we can to drill down on that.
"Some are not able to train properly, some are not able to access public tracks or indoor facilities and we are working to try to help them find these facilities.
"We don't want athletes that are coming on stream for competition that have not been able to train for a couple of months while others may have come through it slightly earlier and are back in the mainstream."
With the exception of the two world wars, the Olympics have never been canceled since they began in their modern guise in 1896.
However, the world of sports has ground to a halt as coronavirus developed into a global pandemic
The NBA and all major European soccer leagues have called off their seasons, while the MLB has postponed the start of its campaign.
Earlier this week, the summer soccer European Championships became the latest high-profile event to fall victim of COVID-19 after UEFA—European soccer's governing body—opted to postpone the tournament until next year.
The French Open suffered the same fate, moving from April until summer.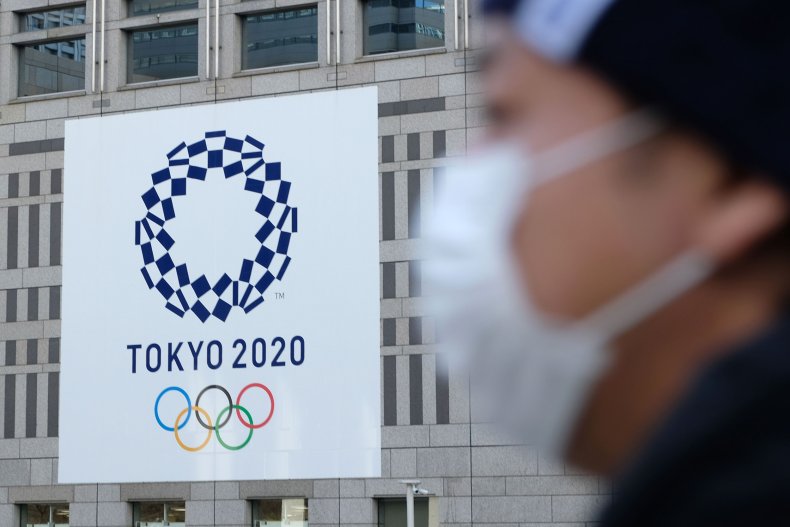 While the IOC and Tokyo 2020 organizers acknowledged "no solution will be ideal" in preparing for the games, they encouraged athletes to prepare as normal, despite coming under significant criticism from an increasing number of athletes.
"We have never discussed canceling the Games," the organizing committee told Newsweek on Wednesday.
"Preparations for the Games are continuing as planned. Countermeasures against infectious diseases constitute an important part of our plans to host a safe and secure Games. [...] We have created a framework for periodic updates between Tokyo 2020 and the IOC and will continue to stay in close collaboration."
As of Thursday morning, more than 900 cases were reported in Japan, with 29 deaths and 150 people recovered, according to Johns Hopkins University which has been tracking the outbreak using combined data sources.
Almost 9,000 people have died since the outbreak of coronavirus began in Wuhan, a city located in China's central Hubei province, late last year. There are over 220,000 cases globally, with 84,000 recovered.
The IOC has been contacted by Newsweek for comment.