After Prime Minister Boris Johnson told the U.K. on Sunday that those who could not work from home should be "actively encouraged to return to work from Monday", many have begun using public transport, despite Johnson asking them to avoid it "where possible."
So what lessons can the U.S. learn from London about people going back to work on the underground?
Running services at 10 percent of their normal capacity to comply with social distancing measures, urging all commuters to wear face masks, making hand sanitizing points available across stations and employers staggering shift times to avoid overcrowding are among some of the measures recommended by Transport for London (TfL), a local government body responsible for the transport system in Greater London.
TfL issued guidance on Monday that says commuters will be asked to wear masks on all London underground tubes and bus services as more people begin to use the transport network while the COVID-19 pandemic continues to infect new people daily.
The guidance also encourages employers to "help their staff avoid traveling at the busiest times of day".
It urges commuters to maintain the 2-meter distance between passengers wherever possible, which means "public transport will operate very differently to before the pandemic."
However, due to the need to keep passengers at least 2 meters apart from one another, TfL notes that it will "only be able to carry around 13-15 percent of the normal number of passengers on the Tube and bus networks even when 100 percent of services are operating once again over time."
It adds that demand will have to be reduced by as much as 85 percent compared to normal times to allow social distancing measures to be maintained and it may well be a similar picture in the U.S.
Photos from the underground have shown commuters struggling to keep to the 2-meter social distancing rules from others, as recommended by the government.
On Tuesday, Terry McCarthy tweeted a picture of a crowded tube on the Jubilee line at 7am and said: "And they try to tell us the tube is at 5% capacity! This is dangerous and putting lives at risk!"
Overcrowding has led to criticism from Mick Cash, general secretary of the Rail, Maritime and Transport (RMT) union, who has called the government's guidelines on public transport "chaotic."
Cash told Sky News: "If our members are not safe we are saying to them put yourself in a place of safety and refuse to work and that's quite clear.
"What we're are actually talking about is keeping passengers as well as staff safe in all of this because crowed trains, crowded platforms, crowded buses is actually not safe for anybody and we could risk more people getting Covid-19 virus and actually making the situation worse."
The U.K. government has also been criticized for a lack of clarity when issuing guidance that those who could not work from home should return to work if possible and without providing support and advice for those who have no other option but to take public transport. How to get the message across to people in a clear and unambiguous manner will be something that government's will have to focus on.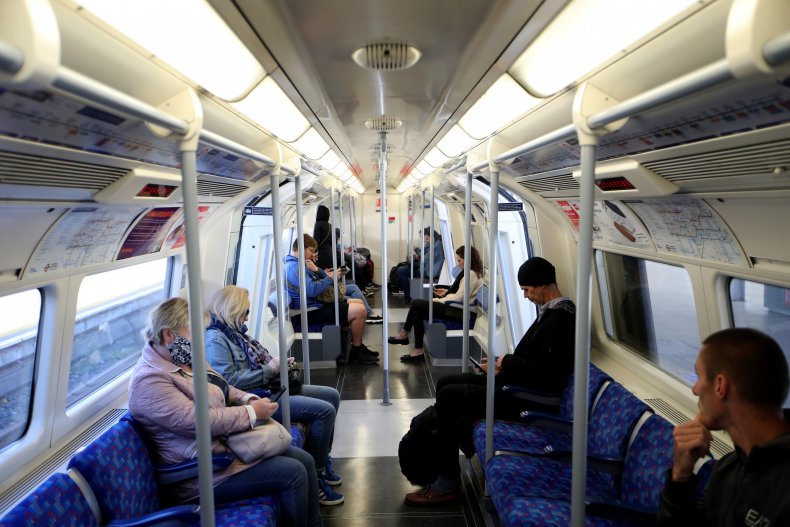 Johnson had to use a daily Downing Street briefing to clarify his return to work message, saying employers would need to prove they met a new safety standard, called "COVID secure", before people could return and that he wasn't expecting a "flood of people" to return to work straight away.
Cash said: "This is not of our making, as I say the planning for the announcement by the government have been both confusing and chaotic and we have got to do what we can to protect both our members and dare I say passengers as the Government at this moment in time don't seem to be doing a very good job of it."
He made his remarks after a railway ticket worker in London died of COVID-19 two weeks after being spat at by a man who said he had the virus, the transport workers' union said.
Ticket office worker Belly Mujinga, 47, and a female colleague were attacked by an unidentified man while working at Victoria Station on March 22.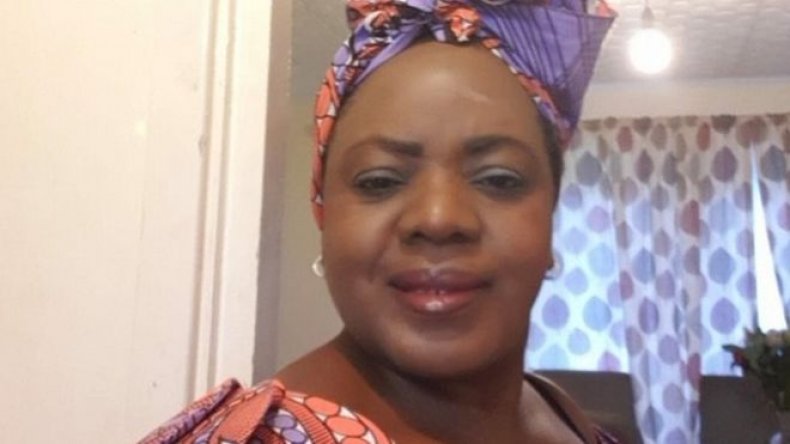 Authorities say they are still looking for the suspect.
Meanwhile, the U.K.'s Transport Secretary Grant Shapps urged people not to "flood back" on to public transport, saying walking, cycling or cars should be considered as alternatives.
He told Sky News: "We are asking people to be very sensible and not flood back to public transport.
"Even with all the trains and buses back to running when they are, there will not be enough space. One in 10 people will be able to travel without overcrowding."
When asked if he would get on a busy Tube, Shapps told BBC Breakfast: "People should try to avoid that.
"The picture overall, there are some stations like Canning Town [in East London] I am particularly conscious of, some other places on the District and Jubilee Line which are a concern, but mostly on the network overall, people are heeding that advice."
Shapps added that frontline workers should have priority on public transport to ensure they can get to work.
Many in London who have to travel several miles to work and cannot walk or cycle and do not own their own car, are nonetheless still left frustrated.
Encouraging employers to stagger shift times to prevent the underground being overwhelmed, being clear and unambiguous about when people should return to work and what alternatives they can use to public transport and running reduced services are just some of the issues governments will have to contend with should they decide to encourage commuters to return to work using the underground.
Governments also face a stark choice between putting on more rail and tube services to avoid overcrowding but nonetheless leading to more people travelling, increasing the risk of the spread of the disease, or reducing the number of services and risking overcrowding on undergrounded services.