U.K. Government 'Blames' Health Body for COVID-19 Response
British Prime Minister Boris Johnson's government has scrapped Public Health England (PHE), the body which was responsible for leading much of the response to COVID-19 and decided to replace it with a unit that will specifically deal with pandemics.
Health Secretary Matt Hancock confirmed the widely reported move at a press conference today.
He said the changes were being made so that the government could fulfil its responsibilities to the public.
Hancock said: "The National Institute for Health Protection (NIHP) will have a single and relentless mission, protecting people from threats to this country's health.
"External threats like biological weapons, pandemics and, of course, infectious diseases of all kinds."
Hancock said that the new body will also work closely with devolved administrations in Scotland, Wales and Northern Ireland, so the country could have a stronger and more joined-up response to infectious disease and external health threats.
The health secretary said: "By bringing these parts of the system together, we can get more than the sum of the parts. And the mission, that mission, is for a purpose, so we have a stronger, more joined-up response to protect people and the communities in which they live.
"It (NIHP) will be dedicated to the investigation and prevention of infectious diseases and external health threats, that'll be its mission. It's conceived amid crisis but it will help maintain vigilance for years to come."
The health secretary told reporters that his single biggest fear is a novel flu, or another major health alert, hitting the country in the middle of its battle against COVID-19.
"Even once this crisis has passed – and it will pass – we need a disease control infrastructure that gives us the permanent, standing capacity to respond as a nation and the ability to scale up at pace", he said.
The new National Institute for Health Protection will be led by Conservative peer Baroness Dido Harding, the former chief executive of telecoms company TalkTalk, who currently heads up the widely criticized NHS test and trace system.
NHS test and trace is responsible for contacting those who it suspects have come into contact with anyone who has COVID-19 and asks them to isolate.
The decision to scrap PHE, which was formed in 2013 by former Health Secretary Jeremy Hunt, has been criticized by a number of health bodies and hospitals who accused the government of trying to scapegoat public health England for its own failings.
The British Medical Association (BMA), the professional association for doctors in the U.K. said PHE and its staff should not have to shoulder the blame for wider government failings.
Dr. Chaand Nagpaul, chair of the BMA UK Council, said: "We already have public health expertise in this country which is of the highest quality but despite the hard work of our colleagues in the last six months, substantial budget cuts and fragmentation of these services over years have hampered the response to the COVID-19 pandemic. We must absolutely not allow PHE and its staff to shoulder the blame for wider failings and Government decisions.
"Public Health England should be part of a fully-integrated Public Health and NHS both locally and nationally. We also believe that Public Health doctors must be able to voice their views and policies independently in the interests of the public's health and without ministerial constraints.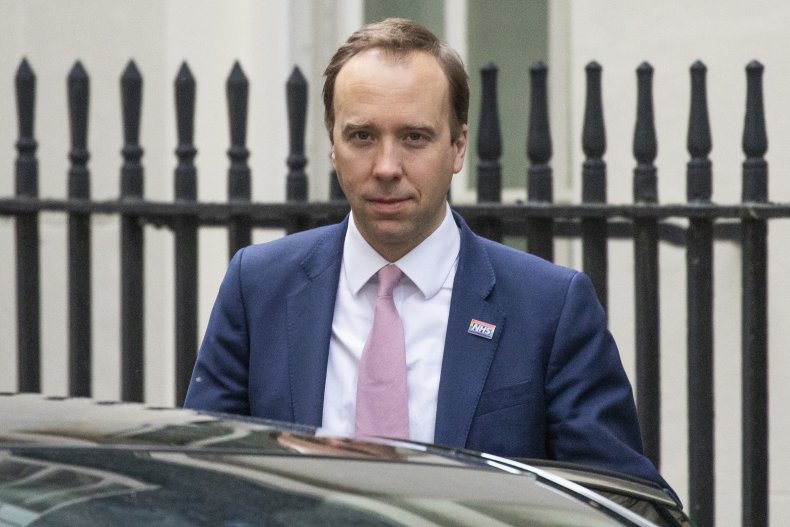 "With more than 1,000 new U.K. cases of Covid-19 being recorded for the fifth day in a row, we must seriously question whether now is the right time for undertaking such a seemingly major restructure and detract from the very immediate need to respond to the pandemic."
Government ministers are reported to be frustrated with PHE over its abilities to effectively test samples of those suspected to have COVID-19 and the manner in which it counts COVID-19 deaths.
The new National Institute for Health Protection will be formed through a merger of PHE and NHS Test and Trace.
NHS Test and Trace is run by a private firm, Serco, a move which has also been criticized by Dr. Nagpaul.
He said: "The BMA strongly believes that the nation's Public Health medicine service should be truly public, completely independent of political influence. Further, its work must not be outsourced to private companies which has during the pandemic squandered millions of pounds into piecemeal initiatives, many of which have not been delivered. It must be able to operate with full transparency in order to advise government, inform the public and do its work which is so vital to the health of the nation."
The Department of Health and Social Care said the government had to ensure it was in the best possible position to respond to the crisis.
A spokesperson said: "Public Health England have played an integral role in our national response to this unprecedented global pandemic.
"We have always been clear that we must learn the right lessons from this crisis to ensure that we are in the strongest possible position, both as we continue to deal with COVID-19 and to respond to any future public health threat."
This is a developing story and will be updated as more information becomes available.