Boris Johnson Asked to Explain 'Additional 10,000 Deaths in Care Homes' by Keir Starmer
Prime Minister Boris Johnson has been asked to explain an additional 10,000 deaths in care homes for the month of April by Labour leader Sir Keir Starmer.
During Prime Minister's Questions, the Labour leader focused on the COVID-19 pandemic in care homes, where he cited Office for National Statistics (ONS) figures, which showed that "at least 40 percent of all deaths from COVID-19 were in care homes", asking if the government had been too slow to protect care homes.
Starmer quoted what he said was government advice on March 12, which said: "It remains very unlikely that people receiving care in a care home will become infected."
He asked if the prime minister accepted that the government was too slow to protect people in care homes.
Johnson replied: "No, it wasn't true that the advice said that and actually we bought the lockdown in care homes ahead of the general lockdown."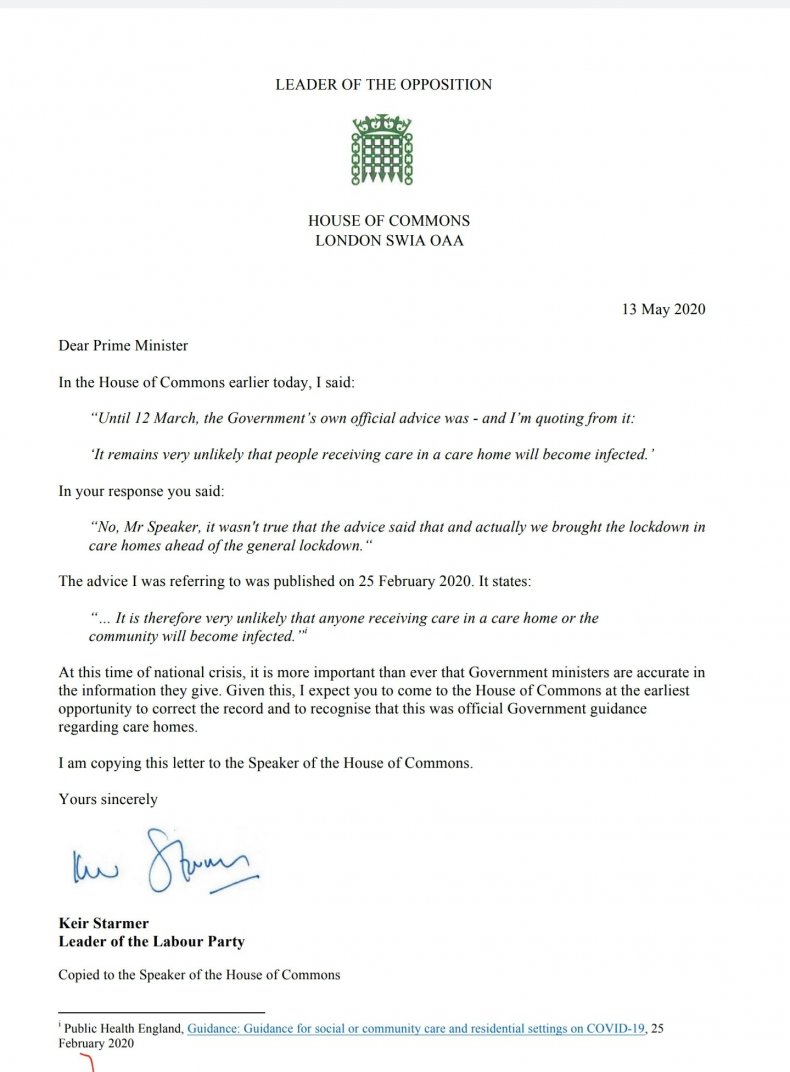 The prime minister said that a huge effort was underway to improve testing and pledged £600 million for infection control in care homes.
Starmer then cited ONS figures which recorded the average number of deaths in care homes for each month.
He said: "The ONS records the average number of deaths in care homes each month. The last five years the average for April has been just over 8,000.
"This year the number of deaths in care homes for April was a staggering 26,000 - that's three times the average - 18,000 additional deaths this April.
"Using the Government's figures only 8,000 are recorded as COVID deaths, that leaves 10,000 additional and unexplained care home deaths this April.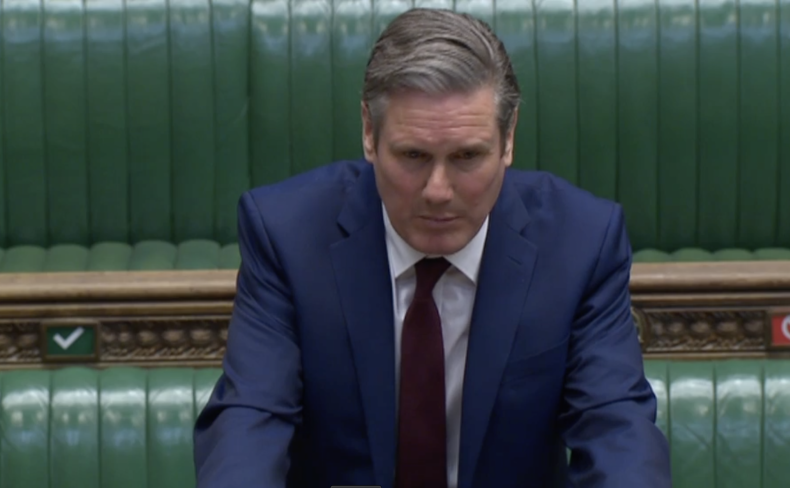 "Now I know the Government must have looked into this so can the prime minister give us the Government's views on these unexplained deaths?"
Johnson acknowledged that the pandemic was hitting the elderly particularly hard, but said government data showed the number of outbreaks and deaths in care homes was falling.
The prime minister said: "Coronavirus is an appalling disease which afflicts some groups far more than others, I think the whole country understands and in particular the elderly.
"And he's right to draw attention as I've said to the tragedy that has been taking place in care homes.
"The Office for National Statistics is responsible for producing the data that they have.
"The government has also produced data which not only shows that there has been, as I say, a terrible epidemic in care homes but since the care homes action plan began were are seeing an appreciable and substantial reduction not just in the number of outbreaks but also in the number of deaths."