COVID-19 was identified in humans only two months ago, but experts are impressed by the level of information that's available and speculate that the response could create a precedent for future outbreaks.
"This has been an unprecedented amount of information and public health action, so it does set a new standard for reacting and responding to infectious disease outbreaks," Peter Rabinowitz, director of the University of Washington's Center for One Health Research, told Newsweek.
Chinese officials reported the first 44 cases of the new coronavirus to the World Health Organization (WHO) on December 31, a number that's since grown to more than 88,000 and spread to 61 countries. Stoking memories of the severe acute respiratory syndrome (SARS) outbreak, the WHO assembled teams of experts to develop research priorities and study the virus to learn how it spreads. They also had to come up with response recommendations.
At this point in time, we know "as much as we can expect," according to Vincent Racaniello a professor of microbiology and immunology at Columbia University. "I think we've made remarkable progress in just a few months."
When SARS broke out in China in 2002, the country faced heavy criticism for covering up the outbreak and failing to share information with the world. Despite public skepticism over China's transparency with COVID-19, officials in America and at the WHO have applauded China's response to the outbreak, including its quick identification of the genes that make up the virus.
Chinese scientists released the virus' genome sequencing in January, about a month after the first cases were identified. A key player in epidemiology, the genome sequence of a virus sheds light on transmission and origins and helps researchers develop diagnostic tools and treatments.
After China put the genetic sequencing online, Health and Human Services Secretary Alex Azar said it was an "excellent" move because it enabled teams at the U.S. Centers for Disease Control and Prevention to invent a rapid diagnostic test. Such a "historic accomplishment," he said, "rests on a foundation of transparency and collaboration under the international health regulations, sharing genetic sequencing and isolates."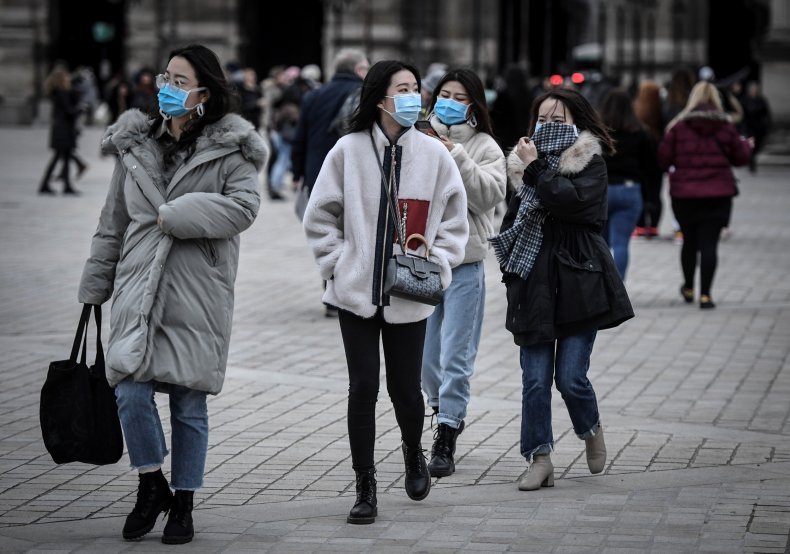 Along with the genome sequence, the WHO-China Joint Mission, a group of 25 international experts, identified the average incubation period as five to six days and said that transmission occurs via droplets during close contact with an infected person. The team's report also identified the rate at which the virus turns into a serious disease and said men are more at risk than women.
Nathan Grubaugh, an assistant professor at the Yale School of Public Health, told Newsweek he was "astonished" by what we know and said having this amount of information will enable companies to develop therapeutics and a vaccine.
Last week, biotech company Moderna said that it shipped its first batch of a potential COVID-19 vaccine to the National Institute of Allergy and Infectious Diseases. Phase I trials for the vaccine are expected to begin in about two months, according to NIAID Director Anthony Fauci. If all goes according to plan, a vaccine could be publicly available in about 18 months.
"I think it's hugely impressive to start a vaccine or clinical trial this soon after a disease is presented," Nicole Errett, a disaster researcher at the University of Washington, said. "That is unprecedented."
Errett said making improvements so health officials could rapidly understand a disease required significant work behind the scenes. Science being part of a disaster response wasn't always an aspect of emergency management and had to be built into the traditional model.
Experts agree there are still gaps in knowledge and the response effort, and they urge adequate investments in public health in between outbreaks. Those investments include creating a robust workforce to respond to a crisis and developing vaccines and antivirals for viruses that haven't occurred yet. This requires money from the federal government, as pharmaceutical companies don't have a vested interest in creating solutions to problems with no immediate market for their products.
"It's a matter of not wanting to fund the research when a coronavirus is not circulating," Racaniello said. "We fund Ebola when it's causing an outbreak, and when it's not, we transfer funds to another virus. That's not how you do research."
Although experts are thoroughly impressed with the amount of information available just two months into the outbreak, they still have concerns about what we don't know. Answering questions about how the virus is transmitted—such as how long it lives on surfaces and the rate of asymptomatic transmission—is a top research priority.
Asymptomatic transmission of the virus has been reported, but the WHO-China Joint Mission noted in its report that it appears to be rare. If it turns out to be common, Grubaugh said, models will be tipped "towards some of our more frightening projections.
"We're still learning a lot and there's room for improvement, but we're doing things with this virus that we haven't done before at this pace," Rabinowitz said.
This article was updated to include an info graphic.