The COVID Vaccine Vape Is a Hoax—So Are These Viral Vaccine Posts
A photograph of a vape pen made up to look like a COVID-19 vaccine produced by Pfizer went viral online recently—however, the so-called coronavirus vaporizer cartridge is fake, as the pharmaceutical company has not released a vape vaccine.
The image of the miniature vape pen, wrapped in packaging with Pfizer's name on it, first surfaced online on December 19. Since then, many people have begun sharing the image on social media.
"This is a cropped version of a photo of a 'covid vaccine vape' which is a hoax, and it was shared in a tweet which was then screenshotted and shared in a story on Facebook by David Wolfe who has 12 million fans (then it was shared by my friend)," one Twitter user wrote on Wednesday.
The packaging surrounding the vape pen hints at the fact that the image is a joke—it actually features a slogan on the pen's casing that describes Pfizer as "makers of 'The Boner Pill.'" Pfizer has since confirmed to Reuters that the company has not released a single-use vaccine cartridge that's meant to be smoked.
Meanwhile, the FBI has issued warnings informing people of fraud schemes surrounding the vaccine, which was first administered to nurse Sandra Lindsay at Long Island Jewish Medical Center in New York on December 14.
Some of the key indicators of a fake vaccine, according to the FBI, include "advertisements or offers for early access to a vaccine upon payment of a deposit or fee; requests asking you to pay out of pocket to obtain the vaccine or to put your name on a COVID-19 vaccine waiting list; offers to undergo additional medical testing or procedures when obtaining a vaccine; marketers offering to sell and/or ship doses of a vaccine, domestically or internationally, in exchange for payment of a deposit or fee; and unsolicited emails, telephone calls, or personal contact from someone claiming to be from a medical office, insurance company, or COVID-19 vaccine center requesting personal and/or medical information to determine recipients' eligibility to participate in clinical vaccine trials or obtain the vaccine."
The FBI also advised people to be wary of vaccine advertisements listed on social media or received via email, phone call or online, as well as contact from individuals claiming that "the government or government officials require you to receive a COVID-19 vaccine."
Along with the fake vape-pen-vaccine posts circulating throughout the internet, there have also been a plethora of social media messages spreading misinformation regarding the effects of the vaccine, including one claim that a nurse died after receiving a dose of the COVID-19 vaccine.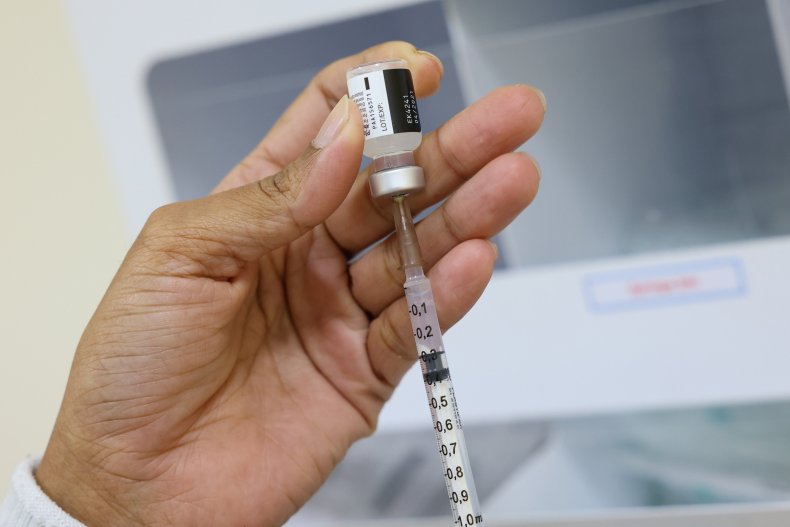 Some people on Facebook have shared messages in which they claim to have known (through a few degrees of separation) a nurse in Alabama who died after taking the vaccine.
"A nurse in Alabama has died approx 8-10 hours after receiving her C-19 Vax........ let's see if the News picks it up and tells the truth. These posts are all from my friend (it was her friends aunt who died, conversations are between my friend and her friend). *keeping names private as they have been getting threats for sharing,*" one of the many Facebook posts reads.
The Alabama State Department issued a statement on December 16 denying these claims. "The Alabama Department of Public Health (ADPH) has reached out to all hospitals in the state which administered the COVID-19 vaccine and confirmed there have been no deaths of vaccine recipients," the statement reads.