Costco COVID Vaccine Appointment Eligibility and How to Book Online
Costco is offering COVID-19 vaccinations to eligible people in California, New York, Oregon, South Carolina and Washington state.
The company said in a statement: "Costco is offering a limited number of COVID-19 vaccines, typically Moderna, in select locations.
"Our pharmacies will be administering COVID-19 vaccines as soon as they are available, in accordance with CDC and state guidelines."
Eligibility for COVID-19 vaccination at Costco
Costco said: "The US is prioritizing higher-risk individuals including health care workers, adults 65 and older and other high-risk frontline workers. Availability and eligible priority populations may differ by state."
At the retailer's website, customers can access links to state health department websites to check their eligibility.
How to book COVID-19 vaccinations at Costco
In some areas, such as parts of Oregon, appointments can be booked directly at the Costco website.
Other slots can only be scheduled via health department websites. If customers click on the link for their area at the Costco site, this will take them to a health department web page offering more information.
Costco said: "Please do not contact the local Costco pharmacy as they are unable to schedule an appointment or provide current eligibility requirements. Check back frequently for updates."
For states not listed on the Costco site, customers are advised to check the U.S. Centers for Disease Control and Prevention website.
Below are the locations where COVID-19 vaccinations are being offered at some Costco stores:
California
New York
Oregon
The retailer's website states: "If there are no appointments available at Costco, the location will not show up on the SC vaccine finder tool."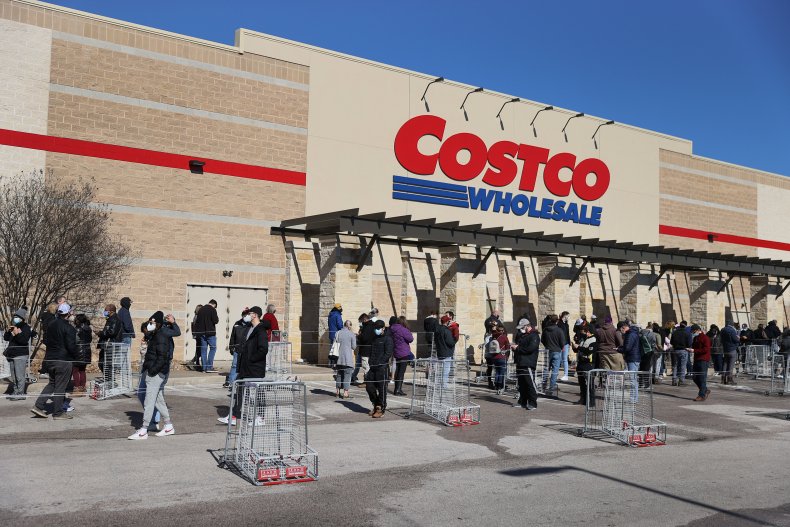 The wider picture
The novel coronavirus has infected more than 111.8 million people, including over 28.1 million in the U.S., since it was first reported in Wuhan, China.
More than 2.4 million people have died worldwide and more than 63.1 million have recovered as of Tuesday, according to Johns Hopkins University.
The graphic below, produced by Statista, shows which countries have the highest number of vaccine doses administered per 100 people.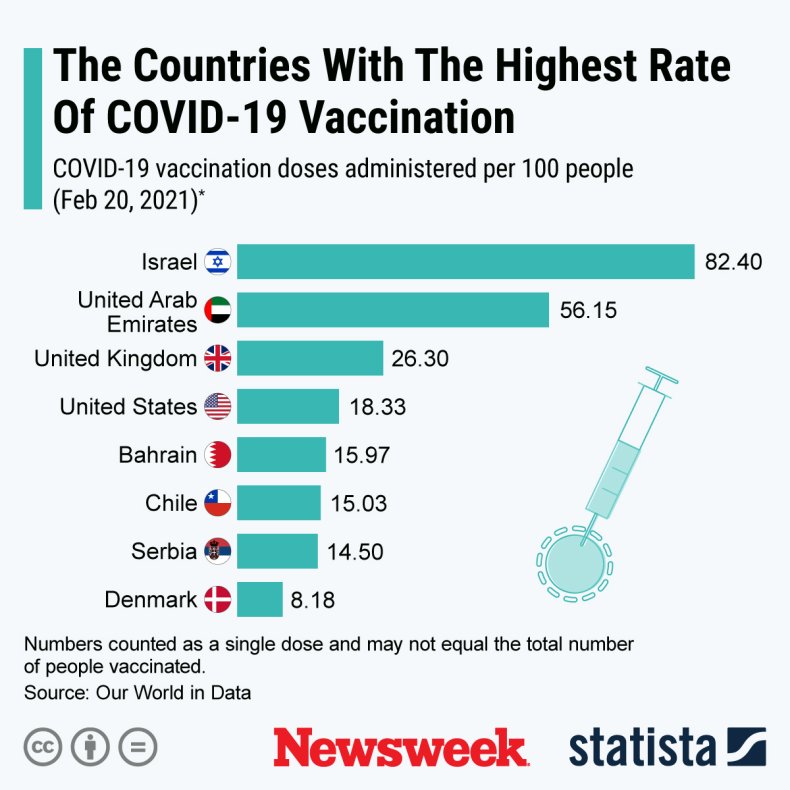 The graphic below, produced by Statista, illustrates the spread of COVID-19 deaths across the U.S.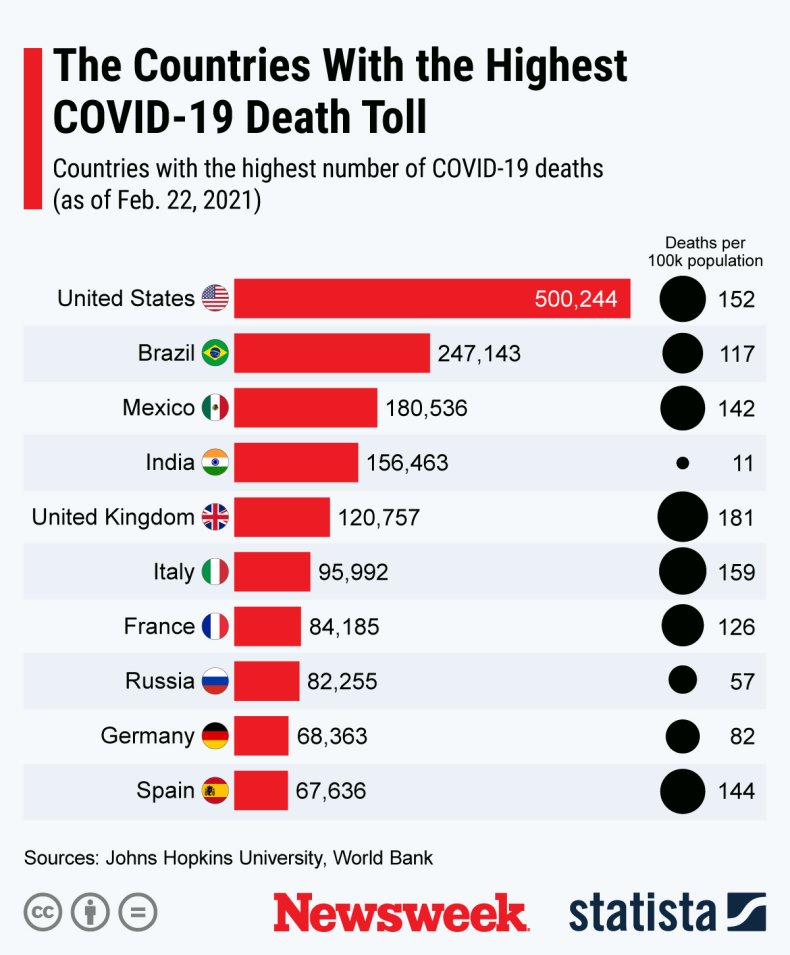 Newsweek, in partnership with NewsGuard, is dedicated to providing accurate and verifiable vaccine and health information. With NewsGuard's HealthGuard browser extension, users can verify if a website is a trustworthy source of health information. Visit the Newsweek VaxFacts website to learn more and to download the HealthGuard browser extension.