Kroger Health, the health care division of the Kroger supermarket chain, is offering COVID-19 vaccinations at select locations across the country.
Last month the company unveiled a "vaccine scheduling tool" to help customers in more than 30 states book appointments.
The company said: "The new tool can manage more than 250,000 requests daily and will reflect the amount of vaccine doses confirmed within Kroger's system while allowing visitors to check vaccine eligibility and create appointments as availability of the vaccine increases.
"Customers will also have the ability to book appointments for both their first and second dose at the same time."
Eligibility for COVID-19 vaccinations at Kroger
The Kroger website states: "All Kroger Health pharmacies and clinics will administer vaccine in accordance with jurisdiction-defined eligibility. Each of the 64 jurisdictions define their own allocation plan and priority." Each jurisdiction will progress through the phases listed below:
Phase 1A: limited doses available for people in health care settings (primarily long-term care facilities)
Phase 1B: limited doses available for frontline essential workers (definition varies) and people aged 75 or older
Phase 1C: limited doses available for essential workers, people aged 65 to 74 and those aged 16 to 64 with high-risk medical conditions
Phase 2: large number of doses available for "critical population"—defined as health care personnel, non-health care essential workers, adults with high-risk medical conditions and people aged 65 years and older
Phase 3: shift to routine vaccination strategy for remaining critical population and the general population.
How to book COVID-19 vaccinations at Kroger
Those eligible can book an appointment by clicking on the blue "COVID-19 Vaccinations" banner at the top of the Kroger home page.
This will open a page offering information on quantities and eligibility in different states. At present, appointments are available in 23 states plus Washington, D.C.
Clicking on the "Check appointment availability" link under any state will open an eligibility questionnaire. Customers should follow the on-screen prompts to answer the questions.
Once their eligibility has been verified, customers will be directed to another page to schedule their appointment. Users will need to provide some medical information and personal details and fill out a vaccine consent form to complete their booking.
The website advises: "Our family of pharmacies has received a limited supply of the COVID-19 vaccine in select areas ... this page will be regularly updated with information on vaccine availability and eligibility by state. Please check back often."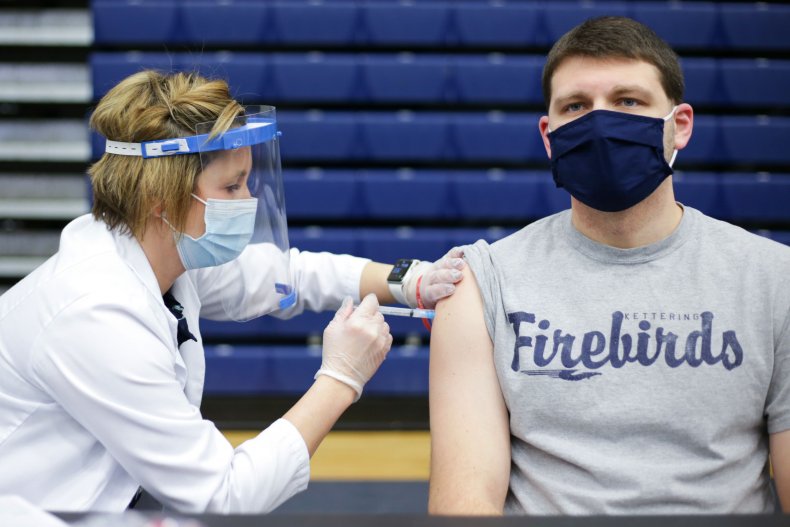 The wider picture
The novel coronavirus has infected more than 114.9 million people, including over 28.7 million in the U.S., since it was first reported in Wuhan, China.
More than 2.5 million people have died worldwide and more than 64.9 million have recovered as of Wednesday, according to Johns Hopkins University.
The graphic below, produced by Statista, shows vaccine rollout progress across the country.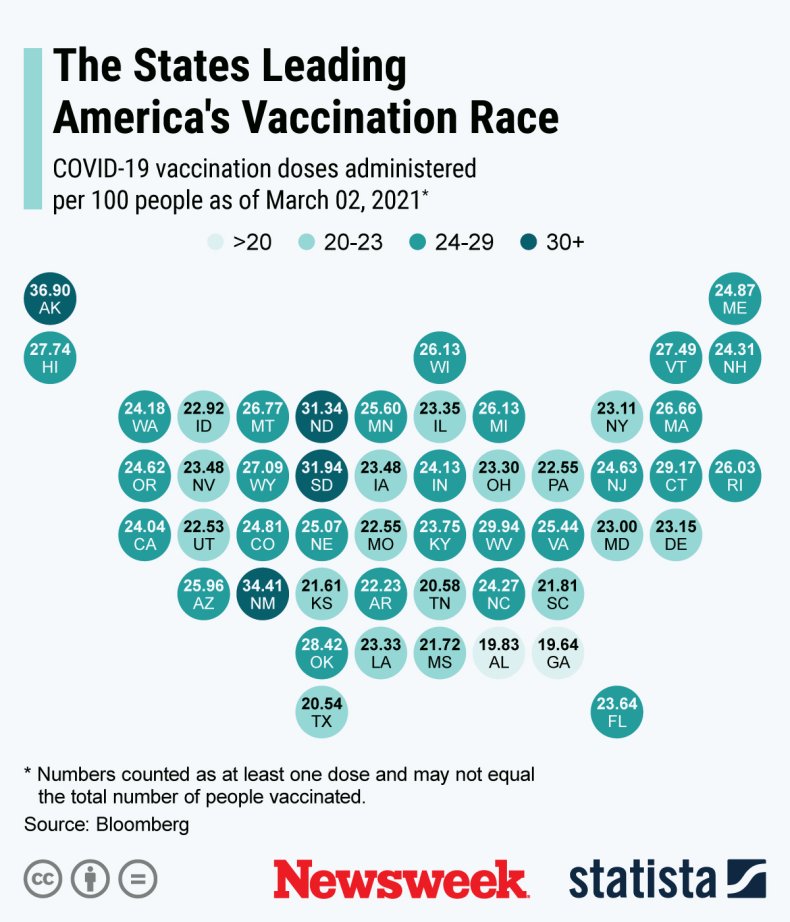 The graphic below, also produced by Statista, illustrates COVID-19 deaths in the U.S.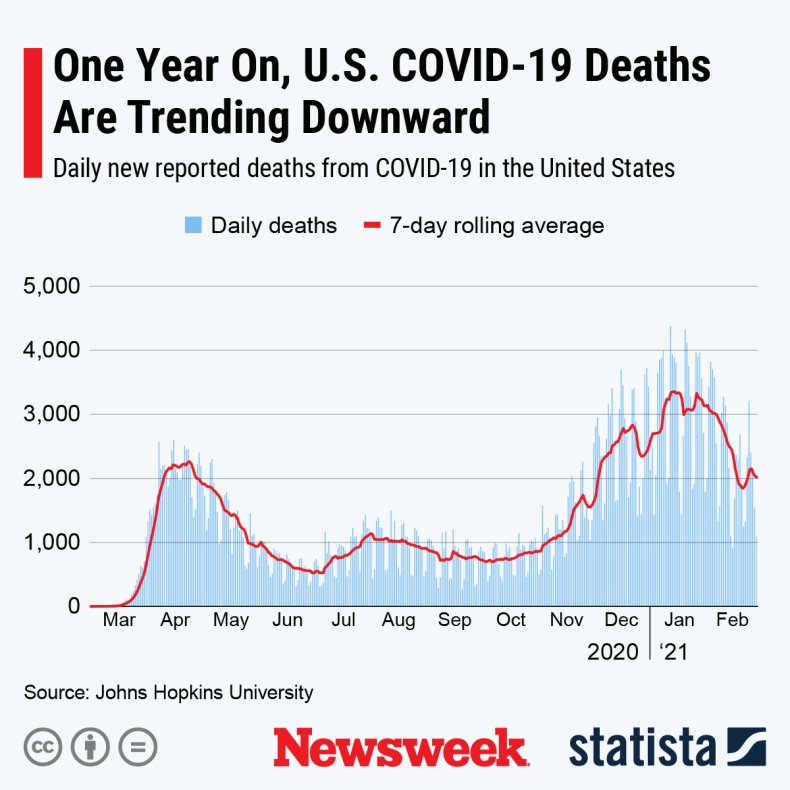 Newsweek, in partnership with NewsGuard, is dedicated to providing accurate and verifiable vaccine and health information. With NewsGuard's HealthGuard browser extension, users can verify if a website is a trustworthy source of health information. Visit the Newsweek VaxFacts website to learn more and to download the HealthGuard browser extension.
Uncommon Knowledge
Newsweek is committed to challenging conventional wisdom and finding connections in the search for common ground.
Newsweek is committed to challenging conventional wisdom and finding connections in the search for common ground.
About the writer
Soo Kim is a Newsweek SEO Reporter is based in London, UK. She reports on various trends and lifestyle stories, from health, fitness and travel to psychology, relationships and family issues. She is also a South Korea expert who regularly covers Korean culture/entertainment for Newsweek, including the latest K-dramas, films and K-pop news, and is the author of the book How to Live Korean, which is available in eight languages. Soo also covered the COVID-19 pandemic extensively from 2020 through 2021 after joining the general news desk of Newsweek in 2019 from the Daily Telegraph (a U.K. national newspaper) where she was a travel reporter/editor from 2010. She is a graduate of Binghamton University in New York and the journalism school of City University in London, where she earned a Masters in international journalism. Languages spoken: English and Korean.
Follow her on Twitter at @MissSooKim or Instagram at @miss.soo.kim
You can get in touch with Soo by emailing s.kim@newsweek.com