COVID Vaccine Distribution Plan by State as Pfizer Rollout Begins
On Friday, the Food and Drug Administration (FDA) issued an Emergency Use Authorization (EUA) for the COVID-19 vaccine co-developed by Pfizer and BioNTech and distribution of the vaccine began Monday, the Department of Defense confirmed.
Health and Human Services (HHS) Secretary Alex Azar stated Friday: "It is nothing short of a medical miracle to have FDA authorization of a vaccine for COVID-19 just over 11 months since the virus was made known to the world."
When will all states receive the vaccine?
"We expect 145 sites across all the states to receive the vaccine on Monday," Army Gen. Gustave F. Perna said at a press briefing Saturday, followed by "another 425 sites on Tuesday and the final 66 sites on Wednesday, which will complete the initial delivery of the Pfizer orders for the vaccine."
"We remain agile and adaptive to what the situation brings to us," Perna added. "As we work through many time zones [and] many areas of concern, we will manage the distribution on a day-to-day process."
COVID-19 vaccine distribution by state
Vaccine distribution differs by state. By the end of October, every state was required to submit its detailed COVID-19 vaccination plan, including information on distribution, to the U.S. Centers for Disease Control and Prevention (CDC).
Below are links to each state's COVID-19 vaccine roadmap in alphabetical order:
In a statement Sunday, the CDC said: "There is currently a limited supply of COVID-19 vaccine in the United States, but supply will increase in the weeks and months to come.
"The goal is for everyone to be able to easily get vaccinated against COVID-19 as soon as large enough quantities are available. Once vaccine is widely available, the plan is to have several thousand vaccination providers offering COVID-19 vaccines in doctors' offices, retail pharmacies, hospitals, and federally qualified health centers," the CDC noted.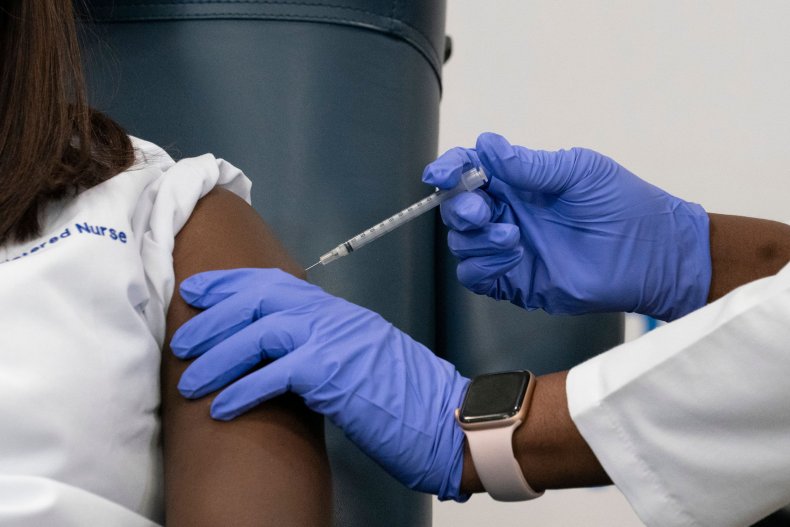 The wider picture
The novel coronavirus has infected more than 72.3 million people, including over 16.2 million in the U.S., since it was first reported in Wuhan, China.
More than 1.6 million people have died worldwide and over 47.3 million have recovered as of Monday, according to John Hopkins University.
The graphic below, provided by Statista, shows the countries with the highest COVID-19 death tolls.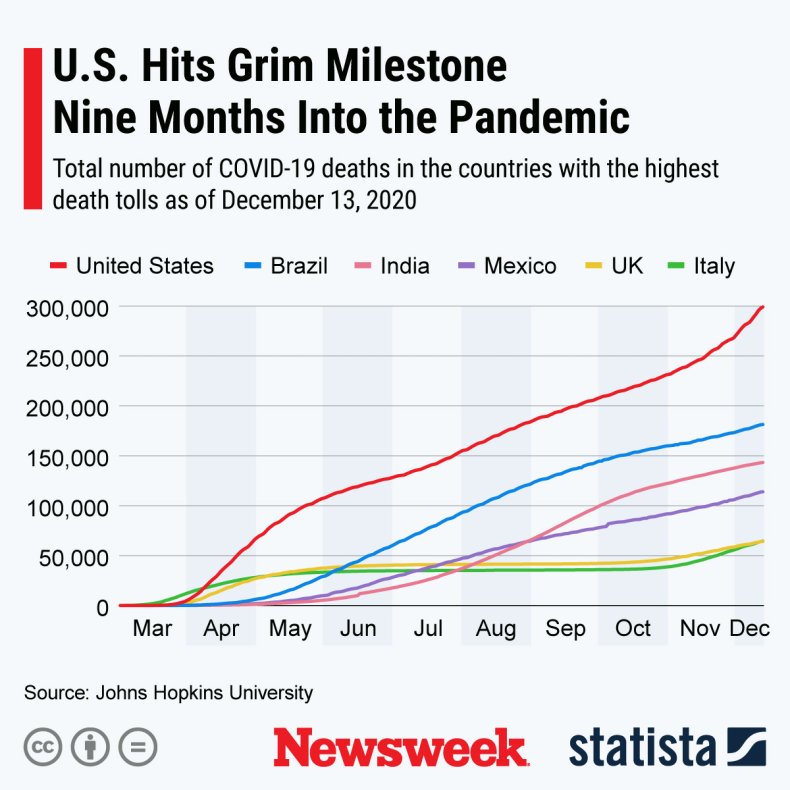 The graphic below, provided by Statista, shows countries with the most COVID-19 cases.