COVID Vaccine Passports Announced by Israel in World First
Israel will be the first country to issue a "green passport" to residents who have received the COVID-19 vaccine. The passport will lift some restrictions, including mandatory quarantine following exposure to an infected person, and offer access to cultural events and restaurants, according to Israel's Ministry of Health.
A green passport will be issued by the ministry two weeks after the second of the required two vaccine shots is received by the individual.
"This passport will show that a person is vaccinated and will give a number of advantages such as not needing to quarantine, entry to all kinds of culture events, restaurants, and so on," the Ministry of Health's Director-General Chezy Levy told Israel's Channel 12.
The green passport would allow residents to travel abroad without having to be tested for the virus, as currently required, Israeli Minister of Health Yuli Edelstein said.
He explained the green passports are not aimed at offering benefits to those who get vaccinated, but that "those who are no longer in danger of being ill with the coronavirus can do things that others who are still in danger of the virus can't do."
The first inoculations could take place from this Sunday, according to local media reports.
The first vaccinations were initially expected to be administered from December 27 but the date has been brought forward, Israeli Prime Minister Benjamin Netanyahu and other senior officials managing the country's COVID-19 response said Sunday.
Last Wednesday, Israel received its first shipment of Pfizer's COVID-19 vaccine. It was expected the country would have enough to inoculate about a quarter of the population by the end of the year.
The country is prepared to vaccinate 60,000 of its nine million citizens per day, Netanyahu said in a televised address last Wednesday.
According to polls, around 50 to 75 percent of Israelis say they plan to refuse to receive the COVID-19 vaccine due to safety concerns.
Netanyahu confirmed he will be the first to be inoculated.
"The risks in not taking the vaccine are far greater than the risks in taking it, and that's why I'll get vaccinated first and I expect everyone to get vaccinated," the prime minister told Israel's Channel 20 on Sunday.
The latest announcement comes as total confirmed cases in Israel approach 358,000, with 3,003 reported deaths, according to Johns Hopkins University.
Weekly new cases in Israel peaked in the week commencing September 21 and flattened out from late October, according to the latest report Monday from the World Health Organization (WHO).
While Israel is the first country to issue a vaccine passport, several countries (including the U.K., Estonia, Italy and Chile) are considering the introduction of immunity passports, which would indicate the level immunity a person has to COVID-19 through the detection of antibodies.
As early as April, WHO published guidance regarding immunity passports, noting: "Some governments have suggested that the detection of antibodies to the SARS-CoV-2, the virus that causes COVID-19, could serve as the basis for an 'immunity passport' or 'risk-free certificate' that would enable individuals to travel or to return to work assuming that they are protected against re-infection.
"There is currently no evidence that people who have recovered from COVID-19 and have antibodies are protected from a second infection," WHO warned.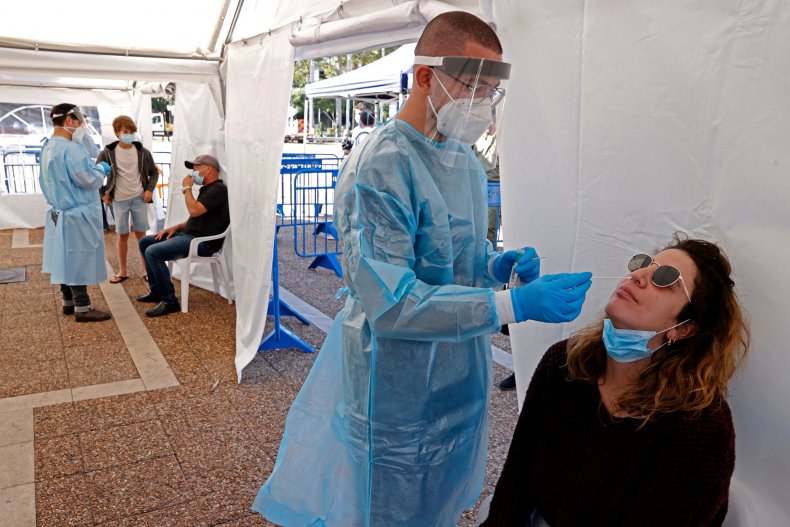 The wider picture
The novel coronavirus has infected more than 72.3 million people, including over 16.2 million in the U.S., since it was first reported in Wuhan, China.
More than 1.6 million people have died worldwide and over 47.3 million have recovered as of Monday, according to John Hopkins University.
The graphic below, provided by Statista, shows the countries with the highest COVID-19 death tolls.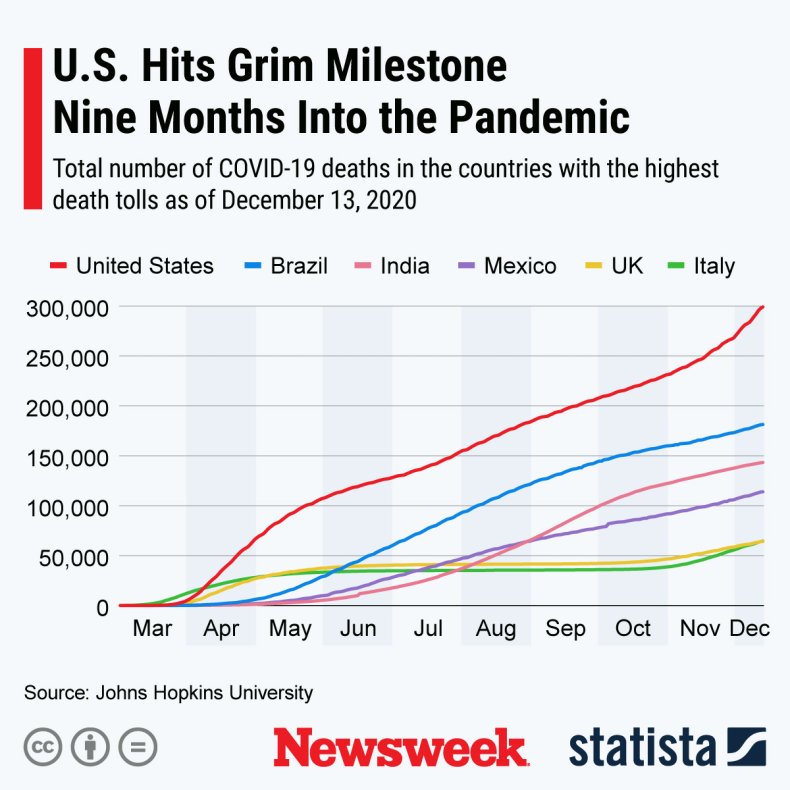 The graphic below, provided by Statista, shows countries with the most COVID-19 cases.