Coronavirus Damages Lungs of Asymptomatic Patients Too, Medical Examiner Says
A medical examiner in Florida has warned that individuals who contract the novel coronavirus and are asymptomatic still appear to have lung damage.
"My gosh, I really don't know how to say it without being gruesome, it just destroys the lungs," Dr. Jon Thogmartin, the medical examiner for Pinellas and Pasco County said, WTVT-TV reported on Monday. "Let me just say that."
Thogmartin cited his own experience doing autopsies and a study published earlier this month by Scripps Research, a nonprofit medical research facility. That analysis suggested that up to 45 percent of those infected with the novel coronavirus were asymptomatic, while also noting that these individuals appeared to suffer lung damage.
"When the person dies, you can find lungs that don't look and feel like lungs anymore," Thogmartin said.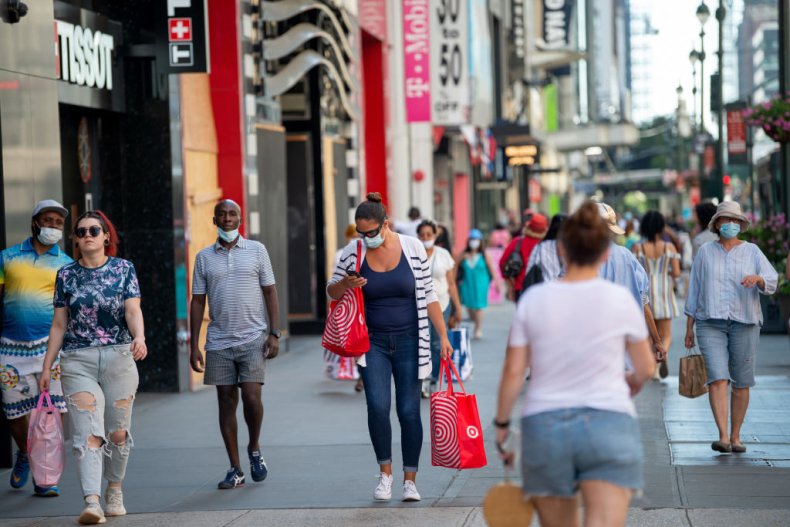 The Scripps Research study that the medical examiner referenced explained that CT scans conducted on asymptomatic individuals from the Diamond Princess cruise ship "appear to show significant subclinical lung abnormalities raising the possibility of SARS-CoV-2 infection impacting lung function that might not be immediately apparent." However, the researchers said that "further research is needed to confirm the potential significance of this finding."
Newsweek reached out to the Centers for Disease Control and Prevention (CDC) for comment, but they did not respond by the time of publication.
Daniel Oran, a scientist involved with the Scripps Research analysis, told KSWB-TV that the lung issues were observed in the majority of asymptomatic individuals.
"Interestingly, all the [asymptomatic] people look and feel fine, but when researchers did a CT scan doing an image of their lungs, in 50 to 100 percent of the cases, they actually found abnormalities," Oran explained. "When they look at these CT scans, it's hazy — looks like you're looking through a dirty piece of glass. What that means is there's something abnormal about the lungs," he said.
An analysis done by the CDC of scientific studies published between January and April shows that it is not entirely clear how easily asymptomatic and presymptomatic individuals spread the novel virus. However, the researchers noted that the fact that these individuals can spread the virus necessitates expanded testing to curb new infections.
"Asymptomatic transmission enhances the need to scale up the capacity for widespread testing and thorough contact tracing to detect asymptomatic infections, interrupt undetected transmission chains, and further bend the curve downward," the report noted.
As of Monday morning, more than 2.5 million were confirmed to be infected with the novel coronavirus within the U.S. Of those infected, more than 125,000 have died. New confirmed cases have also reached record highs nationwide last week.