The death toll in Spain from the coronavirus outbreak has surpassed China for the first time, with 3,434 people dead from the disease as of Wednesday morning.
China's 81,661 cases are still greater than any other country, but as outbreaks worsen around the world, its number of deaths, or 3,285, no longer is.
On Sunday, Spanish Prime Minister Pedro Sanchez asked Parliament to approve a request to extend the state of emergency for 15 days. The state of emergency was announced on March 14 and if the extension is approved, as Sanchez expects it will be, it will last until April 11. Spain has had 47,610 cases and on Saturday, Sanchez said the worst is still ahead.
"There are hard days ahead," Sanchez said during a Saturday briefing. "We have to get ready from a physiological and emotional standpoint. We have to get to the end of next week strong, very strong. The risk is everywhere."
In Spain, people are barred from leaving their homes except for the essentials, such as going to the grocery store or getting medical care. The prime minister acknowledged the measures were extreme but said, "we are at war."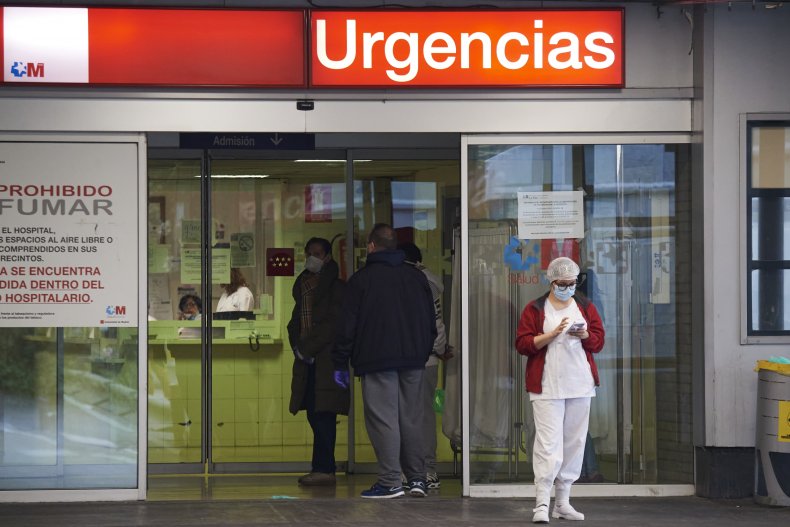 Health Minister Fernando Simon said in a Sunday press briefing that if Spain is lucky, in the "not very far away" future, the situation will stabilize and start to go down. However, he expressed the same concern shared by health officials around the world that relaxing mitigation measures would cause a resurgence of the outbreak.
Of the cases in Spain, 26,960 people have been hospitalized, according to the Ministry of Health. As of Tuesday, 56 percent of hospitalizations involved people who were 65 or older, 29 percent included people between 45 and 64 and 14 percent were people between 15 and 44.
In Italy, where the largest outbreak outside of China is occurring, cases have risen to 69,176. Of those cases, 6,820 people have died, more than double the death toll in China, where the virus originated. Similar lockdown measures are in place for Italian residents nationwide and on Friday, Atilio Fontana, the president of the Lombardy region, said the military would be brought in to help enforce measures.
Germany and France have also had more than 20,000 cases and on March 16, the European Commission proposed barring nonessential travel into the European Union for 30 days.
"I want to express my support and encouragement to all Spanish people who suffer from this terrible crisis," European Commission President Ursula von der Leyen said in a video message on Wednesday morning. "We are working tirelessly to help you, you are not alone."