Coronavirus Deaths Surge in 17 States as Trump Claims Fatalities Down 'Tenfold'
Several states across the U.S. have seen a rise in coronavirus-related deaths, since June 1, while President Donald Trump recently made the outdated claim that fatalities from the virus were down "tenfold."
According to a tracker, recently published by The New York Times, at least 17 states have seen coronavirus-related deaths surging. These states include Arizona, Texas, Oregon, Tennessee, Idaho, Florida, Nevada, Utah, Alabama, South Carolina, Arkansas, Washington, California, Oklahoma, Louisiana, South Dakota and Kansas.
With a 319 percent increase in deaths, Arizona has seen the largest surge since June 1, and there have been at least 9.6 daily deaths, per 1 million residents, according to the tracker. According to the Arizona Department of Health, on Friday, July 17, at least 58 new deaths were reported, as well as 3,259 newly confirmed cases. The state now has at least 2,492 deaths and 134,613 confirmed cases since the start of the pandemic.
Following Arizona are Texas, which has seen a 307 percent increase in coronavirus-related deaths; Oregon, which has a 267 percent increase; Tennessee, with a 252 percent increase; Idaho, with a 225 percent increase; and Florida, with a 204 percent increase.
According to the departments of health in each state, there are currently at least 3,561 deaths and 292,656 cases in Texas, 249 deaths and 13,509 cases in Oregon, 796 deaths and 71,540 cases in Tennessee, 114 deaths and 13,133 cases in Idaho and 4,677 deaths and 315,771 cases in Florida.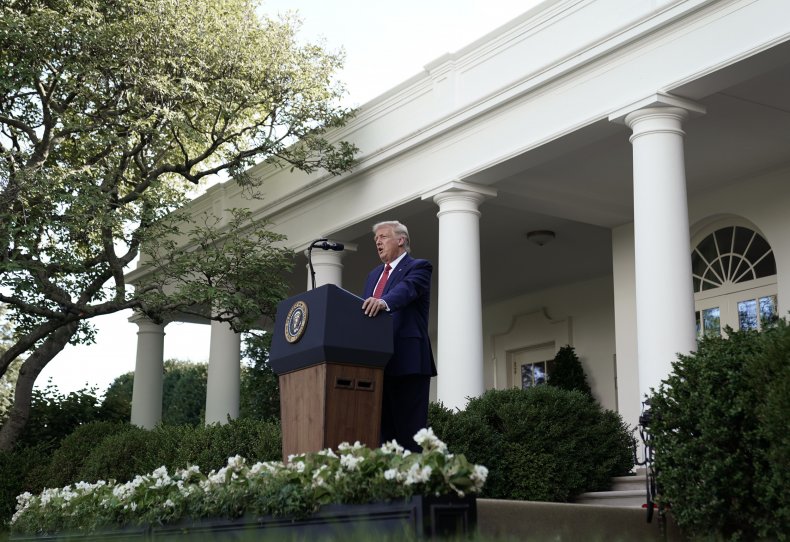 While the tracker from the Times shows how deaths of the virus have increased since June 1, the surge in several states has come shortly after Trump suggested that the death rate from the virus across the country was decreasing.
On Wednesday, July 8, Trump took to Twitter to tout a lower death rate from the virus, writing "Death Rate from Coronavirus is down tenfold!"
Additionally, during a Fourth of July event in Washington, D.C., the president suggested that nearly all cases of the virus, are "totally harmless."
"Now we have tested almost 40 million people. By so doing, we show cases, 99 percent of which are totally harmless," Trump said at the event. "Results that no other country can show, because no other country has the testing that we have, not in terms of the numbers or in terms of quality."
The new coronavirus, which causes the respiratory disease COVID-19, continues to spread throughout the U.S. According to a tracker provided by Johns Hopkins University, there are currently over 3.5 million confirmed cases in the U.S., as well as at least 138,360 deaths.
Newsweek reached out to the Department of Health and Human Services for comment but did not receive a response in time for publication.