Coronavirus Deaths Surpass 400,000 As Hard-Hit Brazil Removes Data
The global death toll from the COVID-19 virus surpassed 400,000 on Sunday, a day after Brazil's government removed months of data from a website showing the rising number of deaths and infections in the hard-hit country.
More than 6.9 million people have been infected by the novel coronavirus worldwide, according to a tally kept by Johns Hopkins University.
The U.S. leads the world with more than 1.9 million cases and almost 110,000 coronavirus-related deaths, followed by Brazil with more than 670,000 cases.
The South American country has the third-highest death toll of any country, second only to the U.S. and U.K., with almost 36,000 deaths as of Sunday, according to the tally.
It comes after Brazil's Health Ministry removed months of data from a website that had tracked the country's epidemic over time and by state and municipality. The health ministry has also stopped giving a total count of confirmed cases or a total death toll.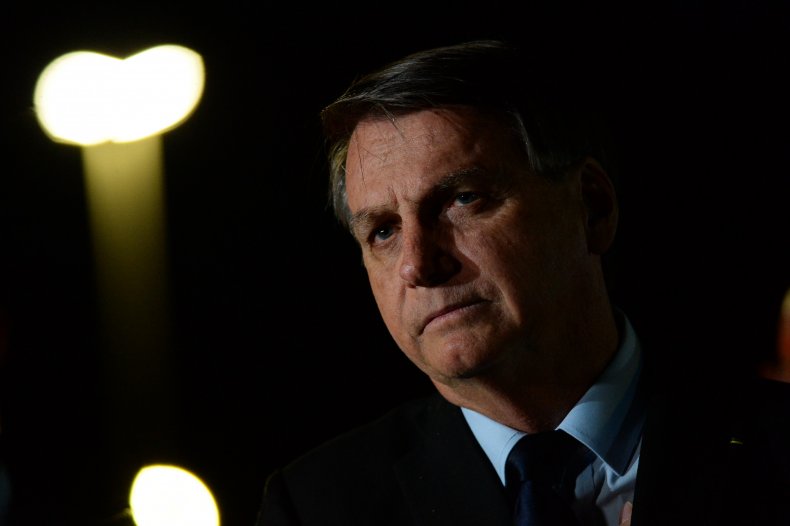 The page was taken down on Friday and came back online on Saturday with a new layout and just a fraction of the data that only shows deaths, cases and recoveries within the last 24 hours, Reuters reported.
Brazil's president Jair Bolsonaro, who has repeatedly downplayed the threat of the pandemic, took to Twitter to insist that figures showing the total number of cases and deaths are not representative of the county's current situation.
"The cumulative data ... does not reflect the moment the country is in," Bolsonaro said on Twitter. "Other actions are underway to improve the reporting of cases and confirmation of diagnoses."
Brazil reported more new cases and deaths from COVID-19 than any other country on four consecutive days this week, according to Reuters.
Experts have said infections in Brazil, which has become the epicenter of the pandemic, are expected to continue to rise sharply as the country's outbreak has not yet reached its peak.
Dr. Michael Ryan, the World Health Organization's Executive Director of Emergencies, said on Monday that "it is impossible to predict" when Brazil's peak would arrive.
"I would certainly characterize that Central and South America in particular have very much become the intense zones of transmission for this virus as we speak and I don't believe that we have reached the peak in that transmission," he said.
But far-right leader Bolsonaro has repeatedly downplayed by the threat of COVID-19, initially dismissing it as a "little flu." He has also repeatedly attacked lawmakers and even his own ministers that disagree and opposed lockdown measures to curb the spread of the virus.
On Friday, he threatened to take Brazil out of the WHO after accusing it of being a "partisan political organization."
His comments came after President Donald Trump announced last month that the U.S. would cut ties with the WHO after weeks of criticizing of the body's handling of the new coronavirus outbreak.