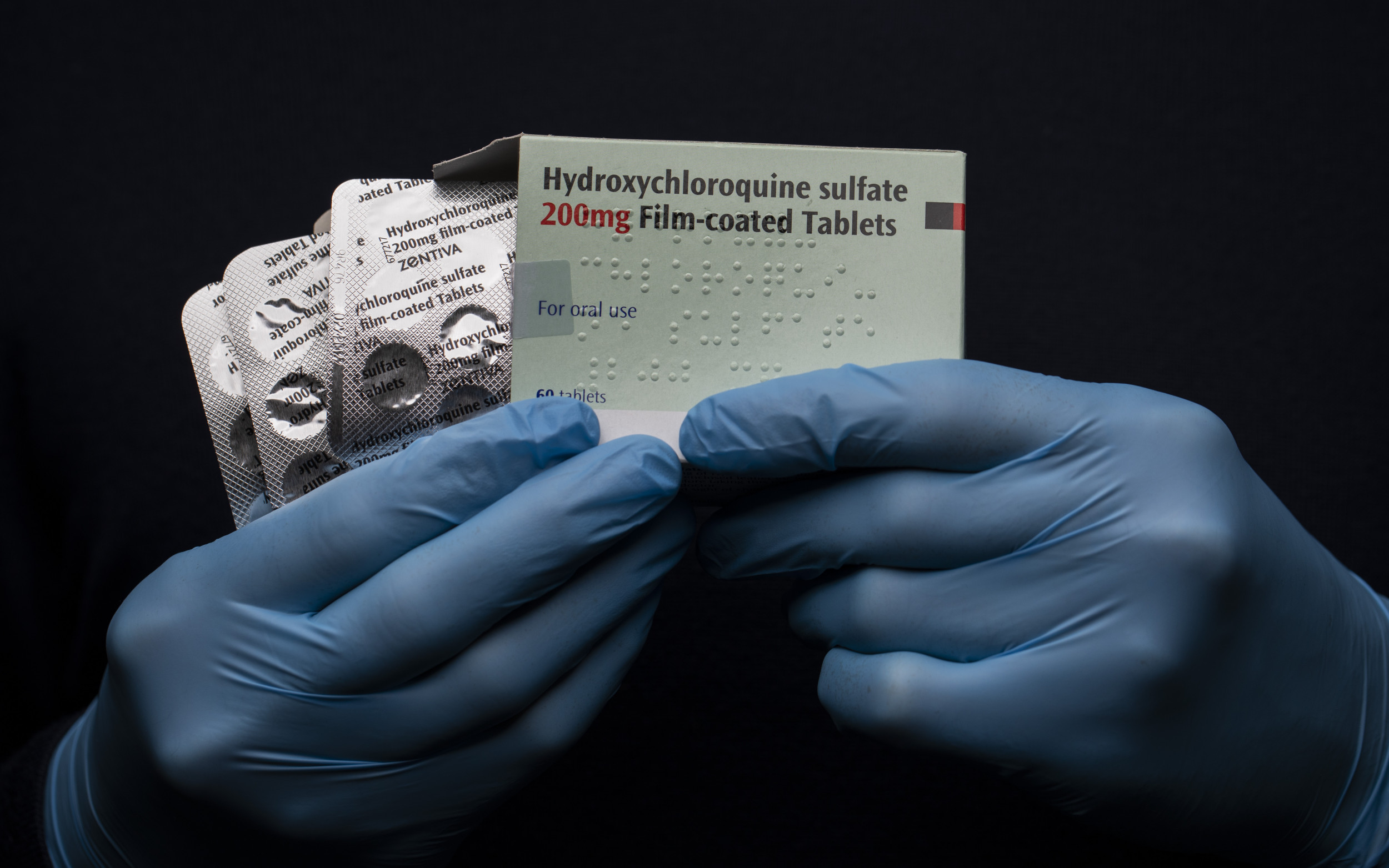 A randomized clinical trial of whether a malaria drug could be used as a Covid-19 cure was shut down because its "primary outcome" was death, a study published Friday in the Journal of the American Medical Association showed.
Researchers in Brazil looked at 81 patients with Covid-19, the disease caused by the novel coronavirus, from March 23 to April 5 to see whether the drug chloroquine could be an effective treatment for the highly contagious disease. Forty patients were given a low-dose of the drug; 41 others, a high dose. They were also given the antibiotic azithromycin.
The researchers found that 13 people in the low-dose group died, as did 16 in the high-dose group. Another 11 developed heart abnormalities.
"The preliminary findings from the CloroCovid-19 trial suggest that a higher dosage of chloroquine should not be recommended for the treatment of severe COVID-19, especially among patients also receiving azithromycin and oseltamivir, because of safety concerns regarding QTc interval prolongation and increased lethality," the study's authors wrote.
Chloroquine is among the drugs that have touted by President Donald Trump and some of his supporters as possible cures for Covid-19. There are no proven cures or treatments for the disease.
The Food and Drug Administration on Friday issued a reminder that it has not approved chloroquine or other drugs to treat this coronavirus. The FDA also said reiterated that it issued an Emergency Use Authorization on April 3 that permits hospital or clinical trials only to use chloroquine and hydroxychloroquine in some cases.
"While clinical trials are ongoing to determine the safety and effectiveness of these drugs for COVID-19, there are known side effects of these medications that should be considered," said FDA Commissioner Stephen M. Hahn in a statement. "We encourage health care professionals making individual patient decisions closely screen and monitor those patients to help mitigate these risks. The FDA will continue to monitor and investigate these potential risks and will communicate publicly when more information is available."
For weeks after the president first began discussing it, the anti-malaria drugs became a frequent topic of discussion among television personalities appearing on the Fox News Channel.
Trump also is not the only high-profile politician to show interest in chloroquine or hydroxychloroquine. New York Governor Andrew Cuomo also raised the possibility that the latter could be an effective coronavirus treatment at his daily press conferences, although mainly in the context of a clinical trial conducted by the state.
White House aides said that Trump's interest in pushing a medication that had neither been approved by the FDA to treat the novel coronavirus nor tested in a clinical trial was driven by his desire to bring Americans positive news, and by his hope that a cure for Covid-19, if quickly found, could bring a quick end to the social distancing measures which have caused an economic downturn of the sort not seen since the weeks following the 1929 stock market crash.
Trump stopped mentioning the drug in the days following publication of a Department Veterans Affairs study which found the drug possibly contributed to the deaths of patients who'd been receiving it.
When asked why he'd stopped promoting it at Thursday's White House Coronavirus Task Force daily briefing, Trump denied having done so.
"We've had a lot of very good results and we had some results that perhaps aren't so good," he said. He added that there were "many, many studies" of the drug in progress, but told reporters that he had not seen the VA study.
The White House did not immediately respond to Newsweek's request for comment.