The coronavirus pandemic has contributed to a record drop in how Americans rate their life satisfaction, according to a Gallup poll published Friday.
The majority of Americans—about 53.6 percent—polled between April 23 and April 26 said they did not consider themselves to be "thriving," Gallup researchers found. While the percentage of Americans who classify themselves in this way constantly fluctuates, the poll results show the drop in life satisfaction recorded since the pandemic began spreading across the U.S. to be significant, with a decrease of nearly 3 percent since early March and another drop of about 10 percent since then.
"As the coronavirus pandemic stretches on and models regarding COVID-19 worsen, optimism for the future may also begin to erode," Gallup researchers Dan Witters and Jim Harter wrote. "If this occurs, a second wave in the decline of the percentage who are thriving in the U.S. could ensue."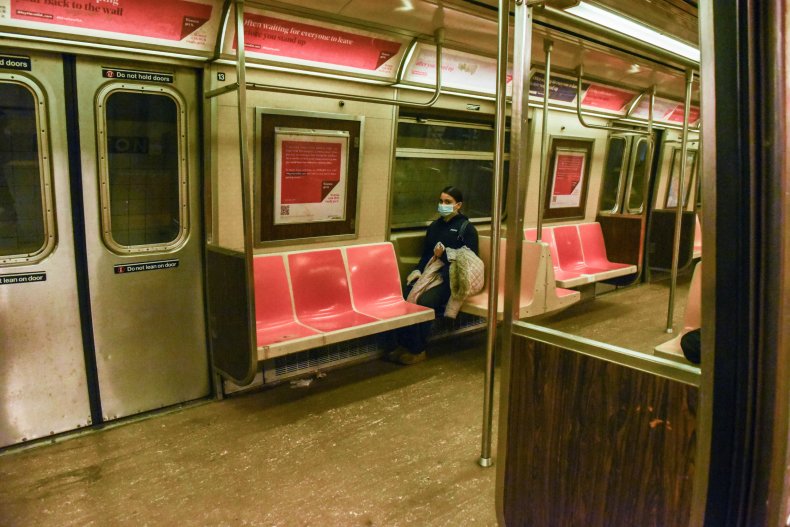 To put the numbers in perspective, Witters and Harter compared the current levels of Americans' life satisfaction to that during the Great Recession following the 2008 financial collapse. In 2008, Gallup recorded a 5.6 percent drop as feelings of contentment and stability fell among Americans, with a low of 46.4 percent identifying themselves as "thriving." The numbers announced today matched that low point in 2008, with 46.4 percent of the 4,357 respondents telling pollsters they felt satisfied in their daily life.
According to Witters and Harter, daily stressors and economic concerns were significant contributors to the decline in American contentment. Compared with this time last year, about 10 percent more of poll participants told researchers they experienced daily stress, while about 15 percent more said they were worried the day before they were polled.
"The sustained levels of emotional anxiety are likely continuing to play a role in the ongoing erosion of current life satisfaction that, in turn, has caused the thriving percentage to suffer such a significant decline," Witters and Harter wrote.
Though the decline in life satisfaction is not yet worse than that recorded during the Great Recession, the poll pointed to the uncertainty surrounding how long the pandemic will continue and its lasting economic effects as indications that it's possible the number of Americans who feel daily stress will drop further. The quick decline in life satisfaction was also an indication that current anxiety levels will be harder to recover from than those recorded in 2008, the rebound from which researchers said took about two years.
Other research published this spring supports Gallup's findings that the uptick in stress has been fast and widespread. Researchers at Express Scripts, a pharmacy benefit management company, found a 34.1 percent increase between mid-February and mid-March among Americans who were taking anti-anxiety medications. The Centers for Disease Control and Prevention has also recognized the mental health impacts of the pandemic and released official guidelines for how Americans can cope with spikes in stress.