Americans' Fears About COVID-19 Rise as One-Third of Households Report Job-Related Losses, Survey Finds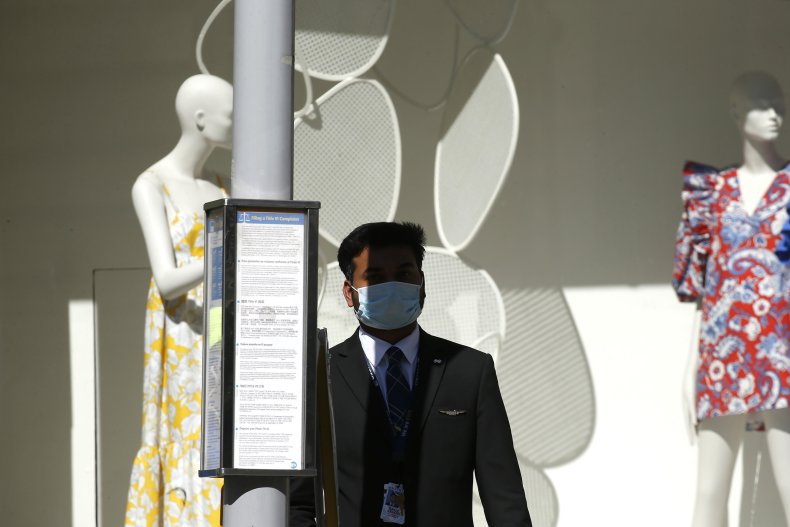 Fears about the impact of the novel coronavirus on the health of the U.S. population and economy have risen sharply over the last week as one-third of households reported suffering job-related setbacks, a new survey from the Pew Research Center has found.
The latest poll, conducted by Pew from March 19 to March 24, found that two-thirds of U.S. adults believe COVID-19 poses a major threat to the health of the U.S. population, up from 47 percent the week prior; 88 percent of respondents said the virus poses a major threat to the economy, up from 70 percent the week prior.
Nearly half of Americans think that a recession will occur due to the outbreak. Already, jobless claims have skyrocketed to unprecedented levels at a previously unimaginable pace. Nearly 3.3 million workers sought unemployment assistance last week, the Department of Labor reported, about five times the previous record.
One in three Americans, according to the Pew survey, reported that someone in their household has either been laid off or forced to take a pay cut as a result of the COVID-19 outbreak. These employment challenges hit Hispanic communities and young people the hardest, where nearly half of each demographic group reported these setbacks.
Those who reported following news about the outbreak very closely were the most likely to understand the gravity of the outbreak. Seventy-nine percent of Americans who keep up to date with COVID-19-related news think the disease poses a significant crisis, while only around half of individuals who follow the news "less closely" think this.
Nevertheless, Americans largely agree on the necessity of imposing social restrictions in order to combat the spread of COVID-19 in communities. These trends generally hold true across partisan boundaries, a departure from previous polling that had found stark party-line differences in the tolerance of certain restrictions.
Within a 10-percentage-point differential, nearly all Democrats and Republicans agree on restricting international travel, canceling major sporting and entertainment events, closing schools, and banning large gatherings.
The widest partisan gap—of 20 percentage points—resulted from the prompt about requiring most businesses other than grocery stores and pharmacies to shutter, though 71 percent of Americans overall still backed this policy.
Among the largest disagreements between Democrats and Republicans were perceptions of President Donald Trump and the news media amid the outbreak.
While a slight majority of Americans rate Trump's response as either poor or fair, nearly half of the country does think Trump is doing either a good or excellent job responding to the crisis, a number that is composited from 83 percent of Republicans who approve and 18 percent of Democrats who approve. And while 68 percent of Democrats believe the news media is doing either a good or excellent job in its COVID-19 response, just 37 percent of Republicans agree.