The burial of former Japanese Prime Minister Yasuhiro Nakasone was postponed Monday due to fears over the COVID-19 coronavirus.
The havoc across the globe caused by the accelerating spread of the coronavirus continues to mount. Financial markets in the U.S. and Europe cratered on Monday, and fear continues to mount in east Asia.
Authorities in Tokyo postponed Nakasone's burial ceremony Monday, according to a report from NHK, Japan's national broadcasting network. The ceremony for the former prime minister, who died in late November, was previously scheduled for March 15, and thousands were expected mourners were expected to attend.
The delay of Nakasone's burial immediately raised the prospect that the summer Olympics, scheduled for late July in Tokyo, could be at risk of cancelation. To date, International Olympic Committee officials have said they are monitoring the spread of coronavirus closely, but as yet, there are no plans to postpone this summer's games.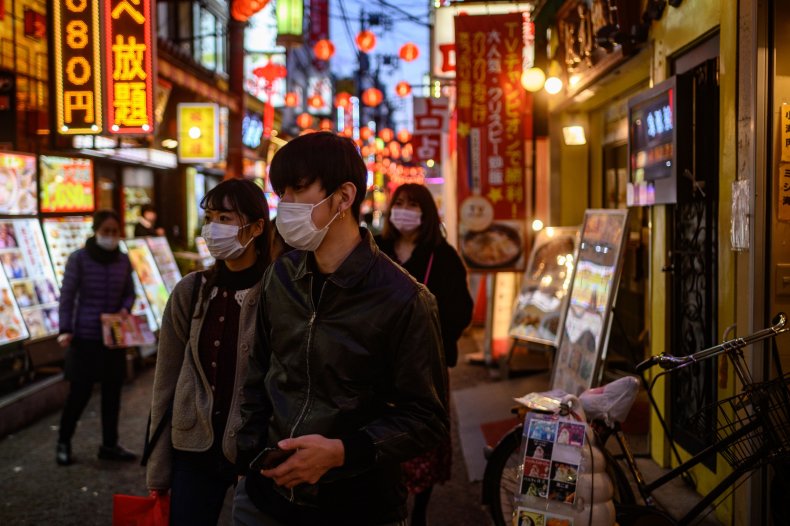 Japan has already announced that the annual Tokyo Marathon, scheduled for March 1, is now only open to elite marathon runners, and not to the general public as usual. Japan's ruling Liberal Democratic Party has postponed its annual convention in Tokyo, previously scheduled for March 8. It was expected to draw about 3,000 party members.
Cancellation of the summer games would be yet another blow to Japan's economy, which is already reeling. The economy contracted in the fourth quarter of last year and economists believe first-quarter growth this year will be minimal. Exports to China have plummeted since the onset of the virus, and so too has the number of Chinese tourists in Japan. Nearly 10 million Chinese citizens visited Japan last year; virtually none are arriving now.
The economic benefit from infrastructure spending associated with the games is largely unaffected, however, since most of that spending has already taken place. Tokyo has invested about $9 billion in the games so far.
Should the games be canceled, it would be first non-wartime postponement in modern Olympic history. The news that the Nakasone memorial had been canceled puts that prospect squarely on the table.
Nakasone was among the most consequential of post-war leaders in Japan. He served as prime minister for five years in the 1980s and was close to U.S. President Ronald Reagan. Nakasone was a stalwart ally during the Cold War. He once famously referred to Japan as a "unsinkable aircraft carrier" off the Soviet Union's Pacific coast.