School Bus Driver Dies From COVID Just Weeks Before She Was Due to Retire
A Florida school bus driver died following COVID-19 infection just months before she was due to retire from her job.
Gail Brusseau, 66, who drove children to school in Clay County for 26 years, was expecting to retire in December, according to her husband Bill Brusseau.
She said: "No, I want to go one more year," when her husband previously pleaded that she retire, he told News4Jax.
Gail Brusseau had her heart set on retiring in December, but she fell ill just weeks after the school year began.
"About the third week of school, she started feeling sick. So, we both went and got tested. She tested positive. I tested negative.
"We went to our family doctor right away. Our family doctor did a test and that one was positive and he strongly urged her to be taken to the hospital and I took her to Orange Park [Medical Center]," her husband said.
Gail Brusseau was later sent to the intensive care unit, where she remained for 31 days in a semi-comatose state.
"She had to be sedated and she couldn't speak, but she could hear. So what the nurses would do is put the phone up to her ear. I would talk to her. I would sing to her.
"My kids went every day [to the hospital]. I went every day and even though she was in a semi-comatose [state]," he said.
She was later put on life support, and died on October 9. "Her wishes were not to live on life support," her husband said.
In a statement, Clay County District Schools said: "The Florida Department of Health—Clay County conducts all contact tracing and notifies individuals that need to quarantine due to potential exposure. The District follows all protocols recommended by The Florida Department of Health—Clay County in regards to individuals who test positive for COVID-19.
"The Clay County District Schools Transportation Department is continuing to follow the [COVID-19 safety] procedures and protocols," the statement said.
Students and bus drivers are required to wear a face-covering and sanitize their hands when boarding and leaving the bus. Students are also required to use assigned seating on the bus, the statement noted.
"Drivers clean the bus after each route and at the end of each day, electrostatic sprayers are used to disinfect every bus," the statement said.
But Bill Brusseau said the COVID-19 rules have not been strictly enforced.
"She was taken from me because some people don't seem to understand that this COVID thing can hit anybody. We are all in this together, and we are all in this together not just to protect ourselves, but to protect each other. That didn't happen here and that's how she got it," he told News4Jax.
In the statement, Clay County District Schools said: "We are deeply saddened by the passing of our employee, Gail Brusseau. We want to extend our sincere condolences to her family and friends.
"Gail was dedicated to Clay County District Schools working as a bus driver for more than 20 years. We are thankful for her service and will honor her legacy," the statement said.
Gail Brusseau is survived by four children, nine grandchildren and two great-grandchildren.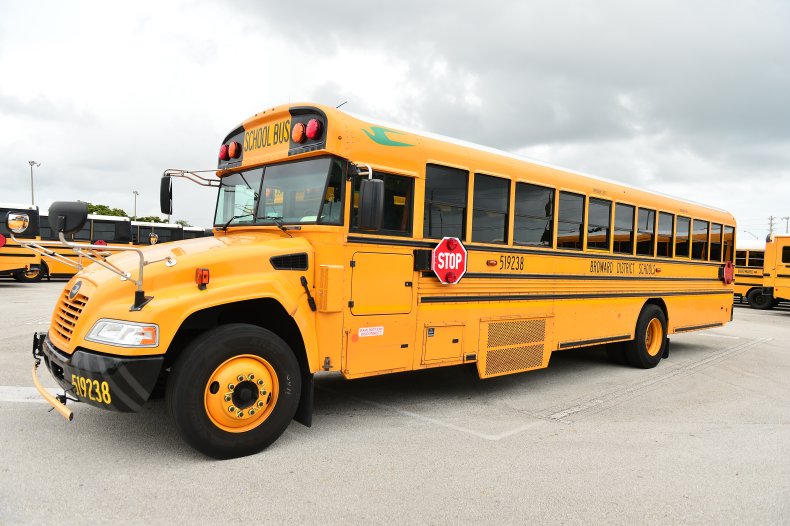 The latest school employee death comes as confirmed COVID-19 fatalities in Florida approaching nearly 15,600, as of Thursday, according to Johns Hopkins University (JHU).
Average daily new cases in the state were reported to be on an upward trend in the latest two-week period from October 1 to 14. The average count declined sharply from mid-July to late August, before flattening out through October, according to data compiled by JHU.
At least eight school teachers in the U.S. have died from the virus since the school year began.
The wider picture
The novel coronavirus has infected more than 38.5 million people across the globe since it was first reported in Wuhan, China, including over 7.9 million in the U.S. Globally, more than a million have died following infection, while more than 26.7 million have reportedly recovered as of Thursday, according to Johns Hopkins University.
The graphic below, provided by Statista, illustrates the spread of COVID-19 across U.S. states.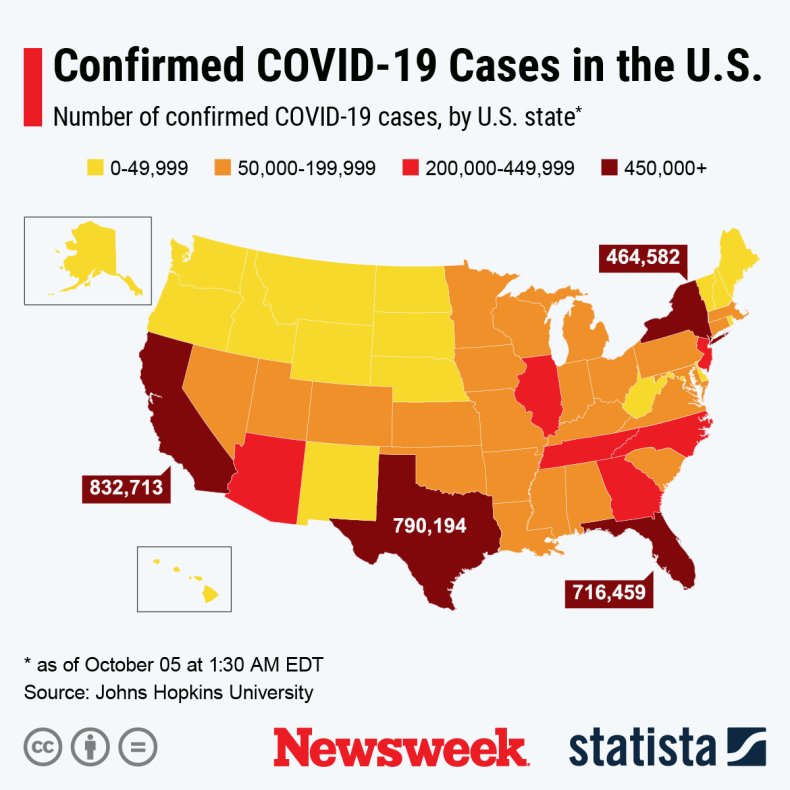 The graphic below, also produced by Statista, illustrates a survey of U.S. adults concerned about catching COVID-19.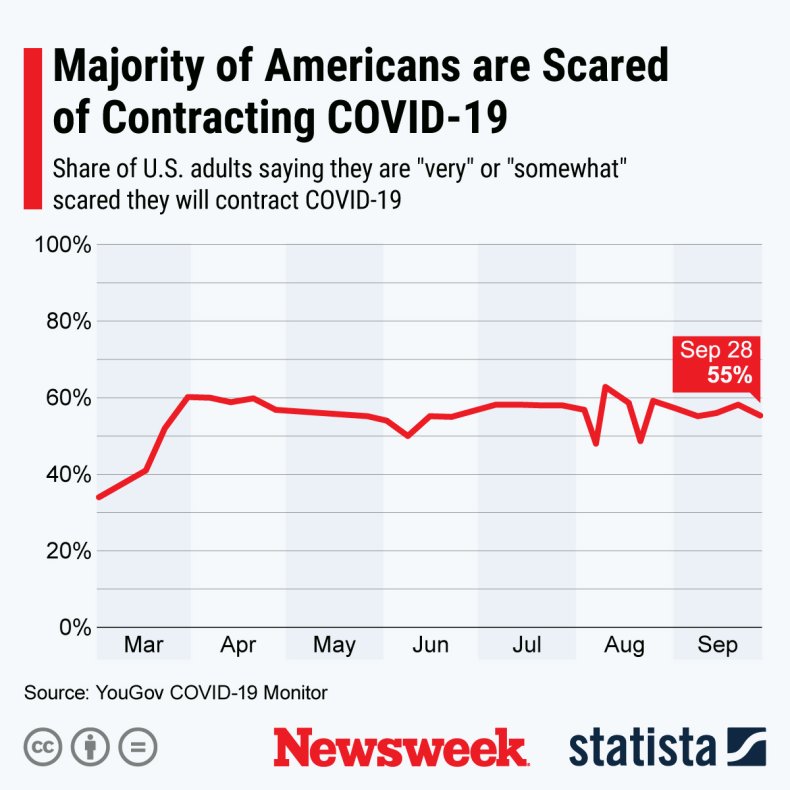 This article has been updated with comment from Clay County District Schools.