Federal Judge Halts Sale of Industrial Bleach as COVID-19 Cure From South Florida Church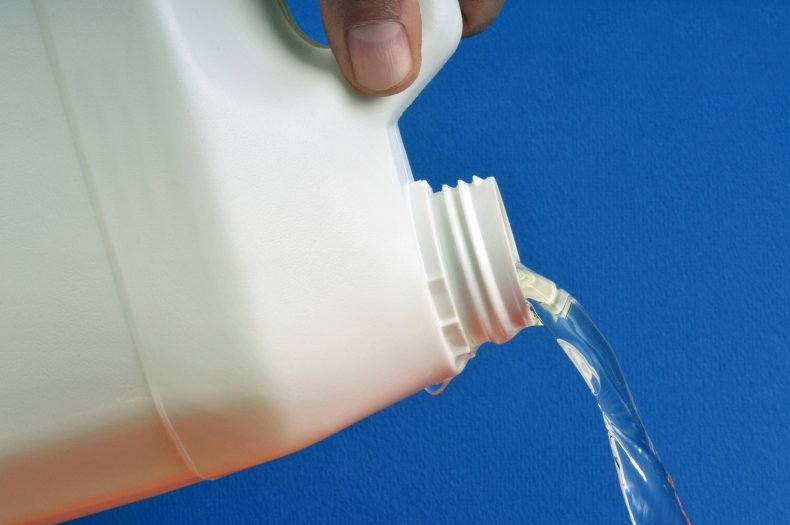 A federal judge in Miami issued an order on Friday blocking the sale of an apparent hoax-cure for COVID-19, which the Justice Department says was actually industrial-strength bleach.
Several Southwest Florida residents, through a self-proclaimed religious entity, had been marketing a "Master Mineral Solution" (MMS) on their affiliated websites, stating fanciful claims about its potential applications.
The Genesis II Church of Health & Healing provided that MMS could alleviate COVID-19 through "sacramental dosing." It instructed adults to take six drops of "activated MMS" in a glass of water ever two hours.
"This should wipe it out this flu-like virus that many are being scared with its presence in this world," one of the church's websites said.
According to an application for a preliminary injunction, MMS is comprised of sodium chlorite, table salt and other trace minerals. A separate "activator" is sold which the Justice Department says is hydrochloric acid. When mixed together, the activator converts the MMS solution into chlorine dioxide, an industrial bleach.
"Despite a previous warning, the Genesis II Church of Healing has continued to actively place consumers at risk by peddling potentially dangerous and unapproved chlorine dioxide products," Dr. Stephen M. Hahn, commissioner of the Food and Drug Administration, said in a press release. "We will not stand for this, and the FDA remains fully committed to taking strong enforcement action against any sellers who place unsuspecting American consumers at risk by offering their unproven products to treat serious diseases."
The FDA warns that there is no evidence to support the safety or effectiveness of chlorine dioxide as a medical treatment. In fact, the agency believes it poses a substantial risk to the health of anyone who ingests it.
The FDA has previously received reports of "serious adverse events" resulting from chlorine dioxide ingestion, including respiratory failure, liver failure and low blood cell counts, among other conditions.
The Justice Department's action is a civil complaint, and the church's officials—Mark, Joseph, Jordan and Jonathan Grenon—have not been charged criminally. None of them responded to a request for comment.
In its application, the Justice Department notes that the church is "not a religious organization and its leaders are not a clergy," despite the Grenons' self-proclaimed titles of "archbishop" and "bishop."
The church's news website indicates that visitors accept "100% responsibility for any and all use made of any information herein." A link from the main site to a related MMS information page disclaims that "these statements have not been evaluated by the Food and Drug Administration. This product is not intended to diagnose, treat, cure, or prevent any disease."
However, the websites still contain references to the false efficacy of MMS against COVID-19, for which there are no FDA-approved vaccines or treatments.
For example, as of Saturday morning, a post from April 8 is still up claiming that "We have the CURE" for the novel coronavirus, adding that "this protocol will eliminate this DIS-EASE of the body!"
An affiliated website still maintains a handful of anonymous testimonials related to COVID-19, such as one alleging that, "within two hours" of ingesting MMS, symptoms had disappeared.
Other posts propound unfounded conspiracy theories, such as the declaration that "we have to stop Bill Gates and his plan to vaccinate the world and put 5G everywhere!"
The Grenons were cited in the Justice Department's legal filings for violations of provisions in the Food, Drug, and Cosmetic Act that prohibit the sale of unapproved drugs and making unsubstantiated claims about their use.
U.S. District Court Judge Kathleen M. Williams found in her ruling that the Justice Department had "demonstrated" that the church's MMS shipments were in violation of the law.
On April 8, the FDA issued a warning letter to the church, instructing the Grenons to stop distributing harmful substances. Two days later, the FDA received a response in the form of a letter from Mark Grenon, in which he claimed he could "cure, heal and treat as a Free Church."
"There will be NO corrective actions on our part ... You have no authority over us! ... Never going to happen," the letter further said.