Over 100 Nudists Infected With Coronavirus After Outbreak at Naturist Resort
As coronavirus cases continue to rise in France, with over 282,000 cases, at least 100 people have tested positive for COVID-19 at the Cap d'Agde resort, a nudist village/resort in the Hérault region of southern France.
The local authority confirmed 38 people tested positive on Monday last week, while 57 tested positive on Wednesday last week, Agence France-Presse (AFP) reported.
An additional 50 guests were reported to have tested positive after returning home from the seaside resort, while the results of more tests are expected next week, the regional authority confirmed.
An alert was issued at the resort following the "very worrying" number of new cases, the local authority noted, according to AFP.
Warnings have been issued that visitors must wear face masks and practice social distancing at the resort, The Mirror reported.
A spokesperson for the Hérault prefecture reportedly said: "We are in an alarming situation, therefore we ask that all the people of the village be tested before leaving the place and going elsewhere," The Sun reported.
"And we also ask all the people who wish to come to this naturist village to postpone their arrival," the spokesperson added.
The latest outbreak follows weeks of increases in weekly new infections reported in France in July and August, according to data compiled by the World Health Organization (WHO).
The weekly total of new cases increased for at least five consecutive weeks, starting from the week commencing July 13, according to the data from WHO.
The seven-day moving average of daily new cases in France has been mostly increasing on a sharp incline from late July throughout August, according to data compiled by Worldometer.
The recent rise in new cases has seen tighter restrictions implemented in France.
Wearing a face covering in closed public spaces has been mandatory since July 21. From August 10, those aged 11 and above in Paris have also been required to wear a mask in busy outdoor areas.
Last week over a hundred riot police officers were deployed in the Marseille region of southern France to enforce mask mandates, which are now being issued for outdoor areas in several parts of the country.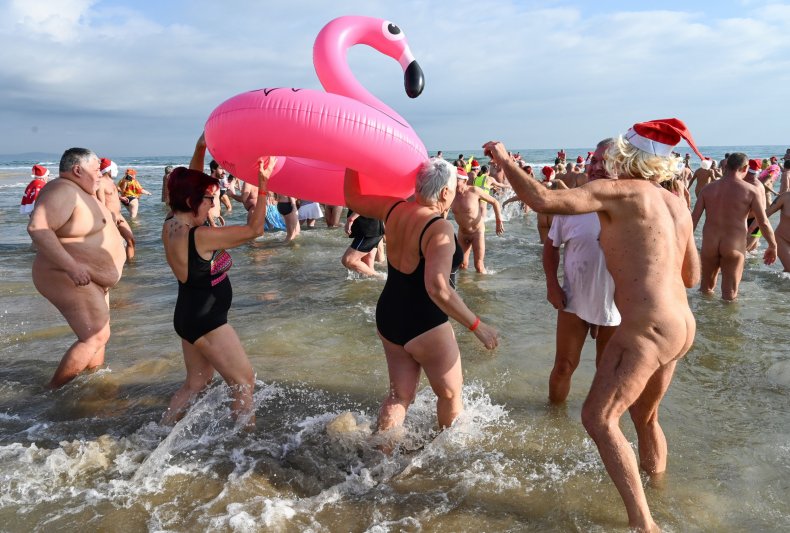 Over 23.4 million people have been infected with the novel coronavirus since it was first reported in Wuhan, China. Over 809,400 have died globally, while more than 15.1 million have reportedly recovered from infection, according to the latest report Monday by Johns Hopkins University.
The graphic below, provided by Statista, illustrates a comparison of average new cases in the U.S. and the European Union.