Georgia Man Arrested for Allegedly Defrauding Department of Veterans Affairs in Coronavirus Scheme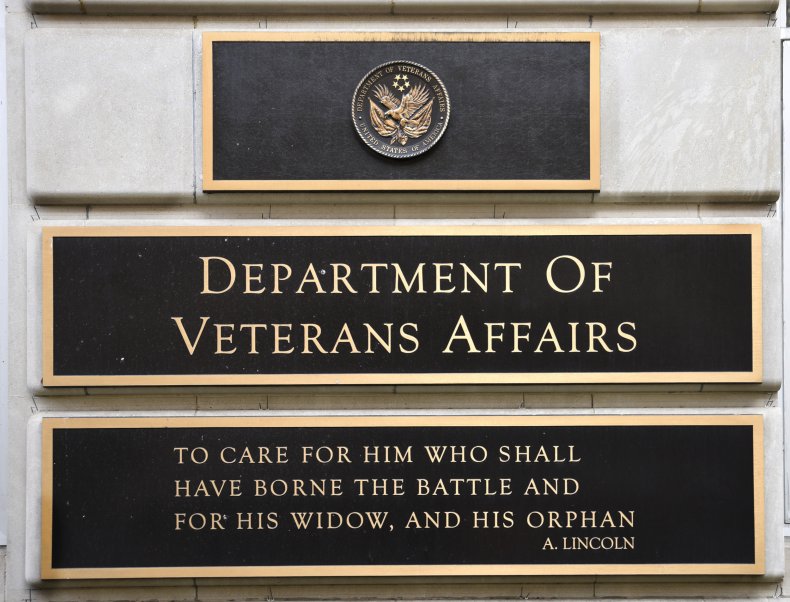 An accused Ponzi scheme operator was arrested Friday on unrelated charges for allegedly defrauding the Department of Veterans Affairs (VA) when negotiating purchase orders for critical medical supplies, according to the Department of Justice.
Christopher A. Parris, formerly of Rochester, New York, but now residing in Georgia, is suspected of making fraudulent representations to a procurement officer at the VA, as well as to undercover agents with the VA and the Department of Homeland Security.
Parris, 39, did not return a request for comment at an e-mail address federal agents believe was used to perpetrate the alleged scheme. Comment requests sent to two attorneys representing him in separate federal matters were also not returned.
In a phone call to a VA official on March 23, an unnamed individual, referred to as "Person B," solicited a purchase order on behalf of "Company A," a distributor, for millions of face masks produced by 3M, an essential domestic producer of personal protective equipment (PPE), according to a criminal complaint.
Later, Person B apparently informed the VA official that these N95 respirators, in short supply on the front lines of the COVID-19 fight across the country, could be sold at a rate $7.50 per mask. The official objected, saying that 3M typically sold these masks for 50 cents apiece. Person B replied that the high sale price reflected only a small profit margin above the price Company A had paid for the masks.
The Defense Production Act, a powerful federal law that controls the distribution of essential supplies in times of emergency, makes it unlawful to engage in price gouging with materials designated as scarce. On March 25, the Department of Health and Human Services, pursuant to a presidential directive, declared supplies such as ventilators, N95 masks and other PPE to be scarce materials.
When an undercover VA inspector inquired with Company A about its supplier, Person B made a referral to Parris, under the auspices of a company called Encore Health Group. The criminal complaint alleges that Parris contacted the VA to explain how the supplies would be procured. He is accused of telling the agent that Encore Health "buys directly from 3M."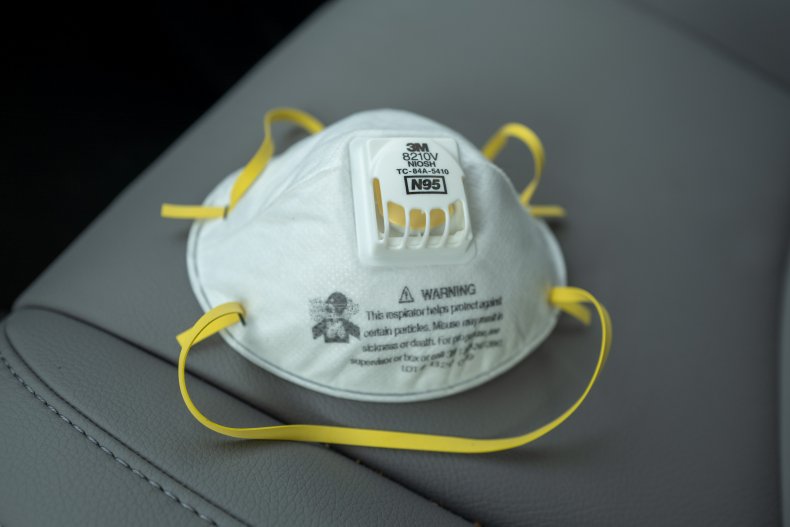 In his attempts to convince an undercover VA inspector, Parris apparently attached to an e-mail the brochure of a previous employer that had done business with the VA, and where Parris had once worked in a sales capacity.
Communications referenced in the criminal complaint show multiple attempts by Parris to convince potential purchasers of on-the-ground inventory that did not actually exist. On April 2, for example, Parris is said to have informed the undercover VA agent that his associates were inspecting 3M masks that had arrived in a "rare occurrence."
3M told the VA that it does not sell N95 masks to Parris or Encore Health.
In an April 3 phone call, according to the criminal complaint, Parris confessed to his contact at Company A that he never obtained a supply of masks that had been ordered by the state of Louisiana.
According to VA Special Agent Jeffrey Ferris, the purpose of the alleged scheme appears to have been an effort to "obtain large upfront payments for scarce PPE that Parris knows he cannot actually fully obtain or deliver."
Indeed, in one phone call to the undercover VA inspector, Parris allegedly tried to apply "a high-pressure sales tactic" and requested that the department bypass the escrow phase of the purchasing process entirely, which would have provided him with a direct payment for non-existent 3M masks.
"During this time of crisis, fraud or attempted fraud impacting services for veterans, who have selflessly served this country, is unconscionable," Timothy J. Shea, the U.S. attorney for the District of Columbia, said in a press release. "My office will devote whatever resources are necessary to stop scams aimed at exploiting Americans during this unprecedented pandemic."
In convicted on the charges, Parris faces a potential maximum penalty of 20 years' imprisonment. He is currently in detention in Georgia awaiting extradition to the U.S. capital, where the criminal complaint was filed.
Beyond the VA case, Parris has previously been accused of financial wrongdoing and is currently facing federal prosecution in New York in connection with an alleged Ponzi scheme. He is charged in Rochester with mail fraud and money laundering for allegedly defrauding investors out of more than $115 million over a ten-year period.
A related civil action was brought in federal court in Manhattan by the Securities and Exchange Commission (SEC) for alleged securities fraud.
Parris and his co-defendants "raised more than $102 million from at least 637 investors across the United States since 2011," the action states, and "the majority of it was either misappropriated by [the] defendants or paid to redeeming investors in classic Ponzi-scheme fashion."
Parris had previously been investigated by FINRA, the government-authorized non-profit overseeing broker-dealer transactions, for fraud and was subsequently barred from associating with other brokers in 2016. The SEC later overturned the bar at an administrative hearing, though it left intact a related suspension. He was a registered life insurance broker in New York until 2018, records show.