Google Searches for 'Good News' at All-Time-High in U.S.—Here Are 5 Uplifting Stories You Might Have Missed
Let's face it—there is no escaping hearing about the novel coronavirus at the moment. Whether you're watching the news on television, reading an article online, or speaking to family members over the phone, everyone is talking about it.
But to help distract you for 10 minutes from what's happening with the pandemic, Newsweek has compiled five uplifting stories that you might have missed this week.
Oceans Can Be Saved, According to International Study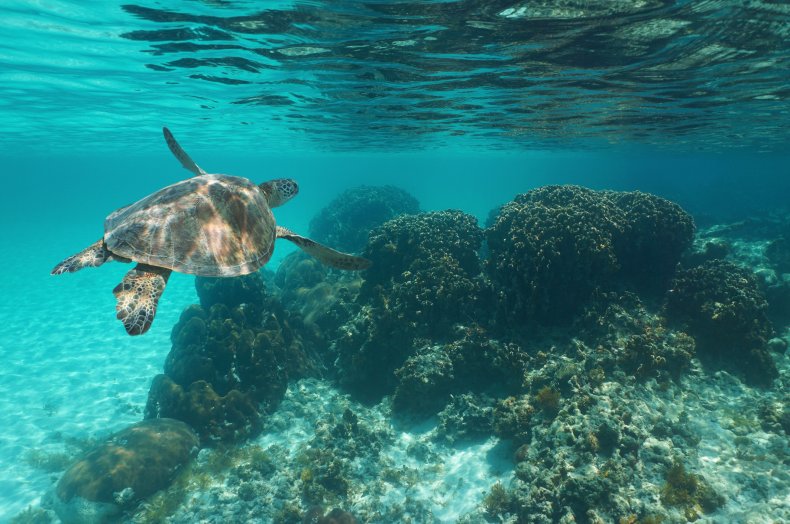 Preserving our marine life on Earth has been a big focus for people over the past couple of years—whether it's rolling back use of plastics or making sure we don't overfish. So a study that shows how we can rebuild our planet's marine life by 2050 is great news.
The study, which was recently published in the journal Nature, was led by Professors Carlos Duarte and Susana Agustí, from the King Abdullah University of Science and Technology, lays out the actions required for marine life to recover to full abundance. Marine scientists from four continents came together to work on the landmark study from universities such as Massachusetts Institute of Technology, Colorado State University, Boston University, the University of Queensland, Dalhousie University, and the University of York.
"We are at a point where we can choose between a legacy of a resilient and vibrant ocean or an irreversibly disrupted ocean," Carlos Duarte, KAUST professor of marine science and the Tarek Ahmed Juffali research chair in Red Sea ecology, said in a press release.
The review states that the recovery rate of marine life can be accelerated to achieve substantial recovery within two to three decades for most components of marine ecosystems, provided that climate change is tackled and efficient interventions are deployed at large scale.
A Record Number of Crops Are Going to be Planted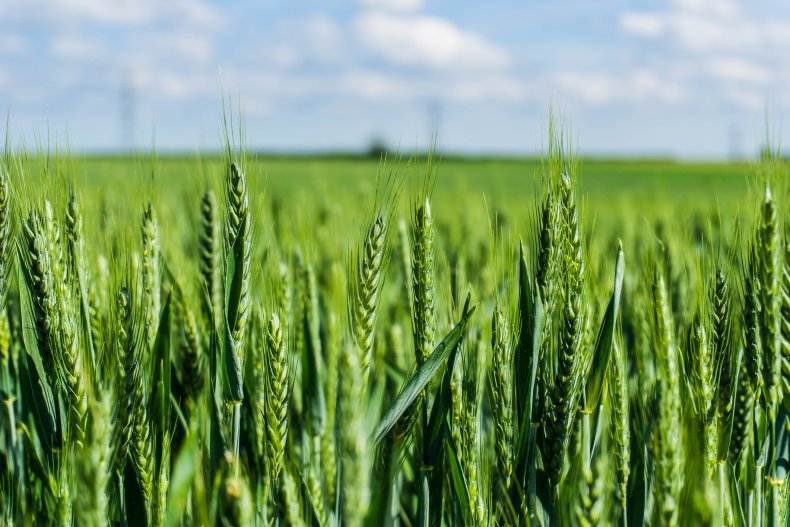 American farmers are planning to plant so much corn that it could near 16 billion bushels for the first time. "We'll be swimming in corn," an economist said.
According to Successful Farming, approximately 319 million acres of principal crops will be planted.
These include corn, soybeans, wheat, lentils, and chickpeas. Based on the latest figures released by the U.S. Department of Agriculture (USDA), crop planting is up 5 percent year-on-year.
Corn plantings would rise by 8 percent (97 million acres are expected to be planted) and soybeans by 10 percent (83.5 million acres planted).
If normal weather and yields continue, farmers forecast they will produce 15.9 billion bushels of corn.
The record is 15.1 billion bushels and was set in 2016.
Virginia Beach Teenager Uses Prom Savings to Make Food Care Packages for Elderly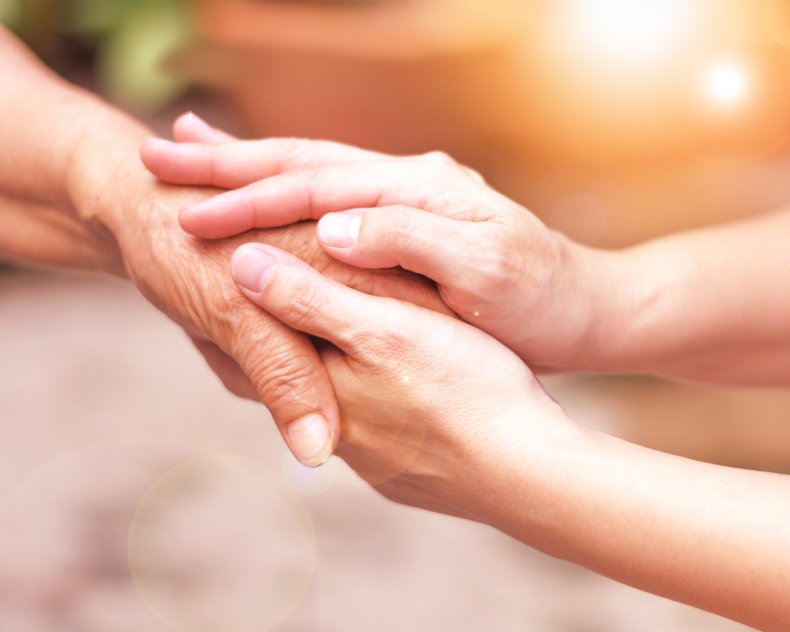 If you had saved your money for your spring break, prom, and graduation, to then find out everything would be postponed due to a pandemic, what would you do?
According to Virginia Wavy TV 10, one teenager decided to use her savings for the good of her community. Emma Boone, 18, used her time away from school to create food care packages for her elderly neighbors.
A Virginia Beach resident, Boone used her savings to buy groceries, fill the packages, and distribute them to the elderly people who live nearby. According to a neighbor who spoke to Virginia Wavy TV 10, the care packages included essentials such as eggs, milk, and bread.
The teen has reportedly created 30 packages and has said she will continue to make them in the future.
First Responders Read to American Kids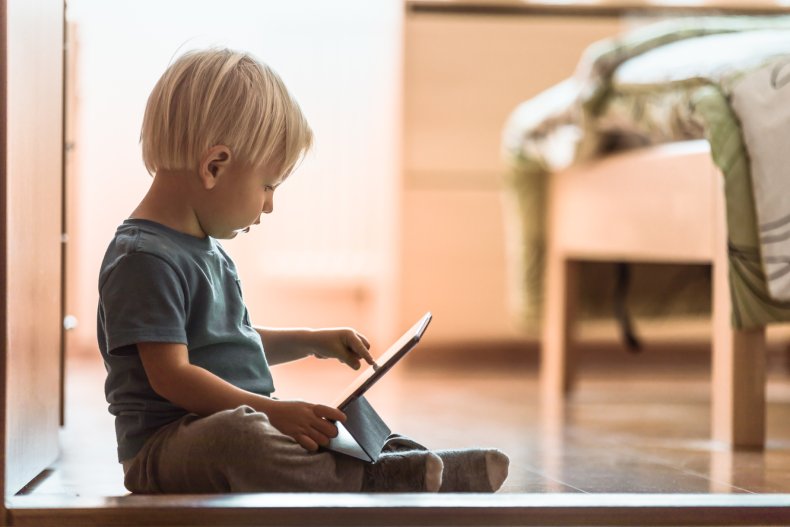 Firefighters, police officers, and paramedics are taking to social media and recording storytime for children who are social distancing, using #BooksandBadges.
The movement, which reportedly started in Kentucky, sees people from emergency services reading a children's book from their home, patrol car, or station. Some also encourage interaction by asking the children to help find items in the books.
The public safety officers decided to try to bring a smile to their local community, with the idea being that videos could be viewed during a time when people were social distancing or home isolating.
Stargaze From Your Window and Spot the International Space Station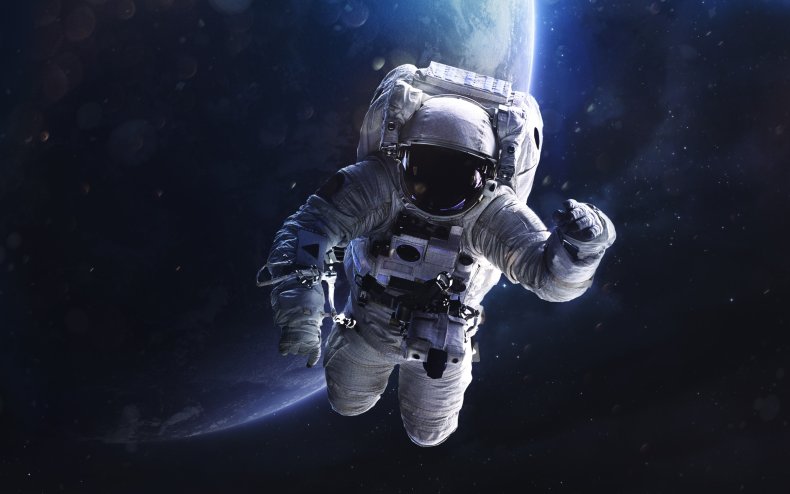 Do you know what the third brightest object in the night's sky is? A comet? A star? Another planet?
According to NASA, it's the International Space Station and says you can spot it in the sky, provided you know where to look. It is visible to the naked eye and it could be easily be mistaken for a fast-moving plane. Except, this plane is moving thousands of miles an hour faster and at a higher altitude.
Using Spot The Station, Americans can find out when they can see it—several times a week, Mission Control at NASA'S Johnson Space Center in Houston, Texas, finds sighting opportunities for over 6,700 locations worldwide. To look up viewing times for any location on Earth for the ISS and dozens of other satellites, go to NASA's website.