Coronavirus Guidelines Sent by Mail Should Be Considered a National Stay-at-home Order, Says US Surgeon General
On Wednesday, U.S. Surgeon General Jerome Adams said that the coronavirus guidelines sent by mail should be considered a national stay-at-home order.
"My advice to America would be these guidelines are a national stay-at-home order," Adams said while appearing on NBC's Today. "They're guidelines that say that 'look the more we social distance the more we stay at home, the less spread of disease there will be.'"
The guidelines that Adams is speaking about are the "30 Days to Slow the Spread," issued by U.S. President Donald Trump. While Trump has allowed governors to police their own states in regard to a stay-at-home order, Adams believes these governors have "tough" choices to make.
"[The governors] have to decide whether or not they feel like their citizens will listen to them without a stay-at-home order," Adams said. "But again, the most important thing is to stay at home, stay six feet away from each other, that's how you slow the spread," he said.
Adams comments followed questions from Today anchor Savannah Guthrie about the 17 states -- mostly in the South and the West -- who have yet to issue any stay-at-home order. The show also played a clip featuring Florida Governor Ron DeSantis, where he suggested that he was waiting for the White House to tell him to issue a stay-at-home order in Florida.
"The task force has not recommended that to me, if they do, obviously, that would be something that would carry a lot of wait with me," DeSantis said in the clip.
While appearing on Today Adams was also asked about Tuesday's White House briefing where the coronavirus task force announced that between 100,000 and 240,000 U.S. deaths related to COVID-19 could occur in the coming weeks.
"Well yesterday was somber news, but there was also good news buried in there. The somber news is that coronavirus has spread all across our country, all 50 states, no one has been spared," Adams said. "The good news is that states like Washington, like California, countries like Italy, when they leaned into aggressive mitigation, they're being able to flatten their curve."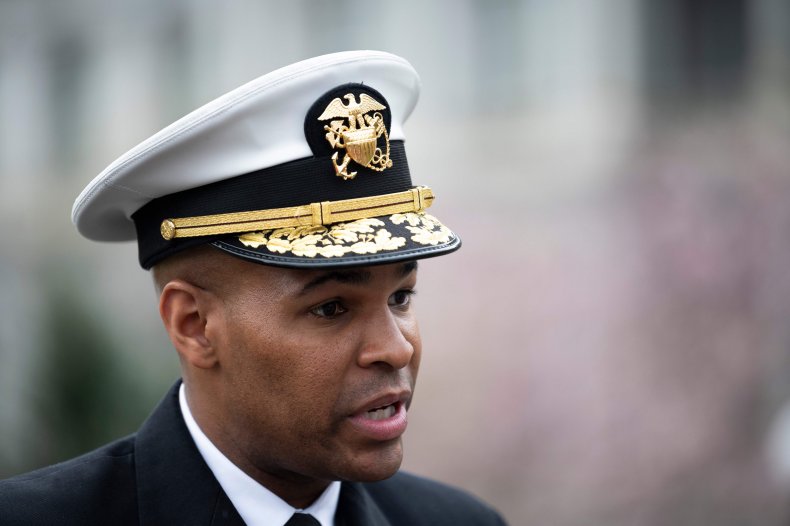 Adams touted Washington and California as two U.S. states that have "leaned into aggressive mitigation," as they were two of the first states to enact statewide stay-at-home orders. According to a tracker provided by Johns Hopkins University, there are over 8,500 confirmed cases in California and over 5,400 in Washington.
Despite the "30 Days to Slow the Spread" guidelines, Adams noted that he thinks that the government will again extend social distancing measures.
"In my opinion, I think that in 30 days we will still be telling the country in general, that you need to practice these measures," Adams said. "But in 30 days, some places may not need to have a shelter in place anymore. So again, we'll start to ease this in 30 days, I think, but in some places, but in other places we'll be ramping it up."
The novel coronavirus, which causes the respiratory disease COVID-19, originated in Wuhan, China but as the virus has continued to spread across the world, the U.S. has become the new epicenter. According to the tracker, there are over 189,000 confirmed cases in the U.S. and over 4,000 deaths. On the other hand, over 7,000 people have recovered from the virus in the U.S. and at least 185,377 have recovered worldwide.