A spike in coronavirus patients like the one Italy experienced has the potential to overwhelm the United States' medical system by the end of March because the nation does not have enough staff or beds to serve them all, a senior Pentagon official told Newsweek.
The information comes as part of the Department of Defense's monitoring of the global pandemic to determine the impact on military readiness.
"DoD has a strong interest in U.S. hospital capacity because a shortage would negatively impact military readiness," Douglas Wise, a former Deputy Director of the Defense Intelligence Agency, told Newsweek.
"Normally they wouldn't pay attention to available beds and personnel in civilian hospitals, but they would during a global medical crisis."
Health experts cannot predict how bad the outbreak will hit the United States, and experts say 80 percent of people will be able to stay out of the hospital. As of Friday, 1,629 people in America tested positive for the virus that causes COVID-19, and 41 people have died, according to the Centers for Disease Control and Prevention (CDC). It is expected that cases will rise, and Brian Monahan, attending physician of Congress and the Supreme Court, told U.S. legislators Tuesday that the virus could infect as many as 150 million people.
And without quick action, experts emphasized, the effects of the outbreak could be dire.
"What is happening in Italy can happen here—there is no question," Juliette Kayyem, former assistant secretary for intergovernmental affairs at the Department of Homeland Security, told Newsweek. "That is why this experience is so jarring because you sort of you feel it is coming. [It's] not here yet, but this is the time when you have to get ahead of that curve."
Representatives from the CDC did not return Newsweek's repeated requests for comment.
President Donald Trump, facing criticism for downplaying the outbreak, declared a national emergency Friday to free up $50 billion in funding. As part of that, he requested that the country's hospitals activate their emergency preparedness plans to meet a potential increase in needs.
Yet data shows how the medical system is ill-equipped to handle a significant increase in the number of these patients who are sick enough to require hospitalization.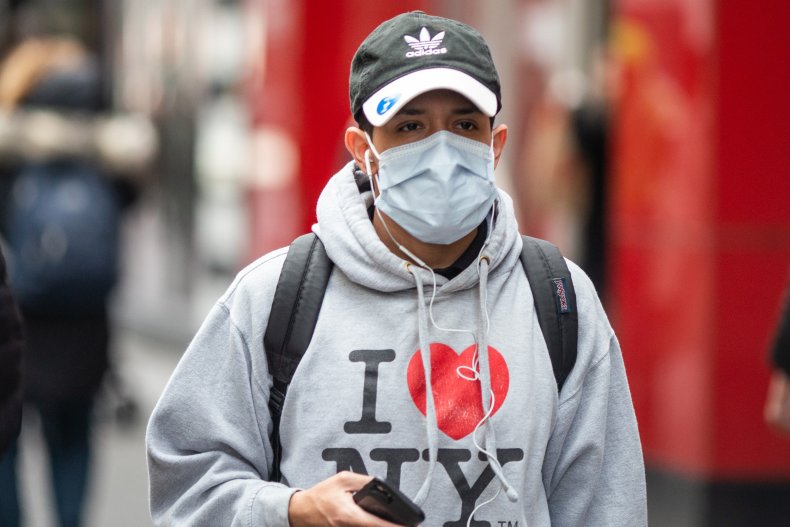 The United States has only 2.8 beds for every 1,000 people, according to the Organization for Economic Co-operation and Development. In contrast, the two countries with the largest outbreaks have more beds for its patients: Italy has 3.2 beds for every 1,000 patients and China, 4.3 beds.
Ventilators, too, are in short supply. There are about 160,000 ventilators available in the U.S., according to the latest available figures in a Center for Health Security at Johns Hopkins February report. With a limited supply, health care workers may have to allocate resources to those who are most likely to survive, making the prospects for the elderly and those with underlying health conditions or suppressed immune systems particularly worrying.
Allocating ventilators based on survival chance instead of on a first-come, first-serve basis is a controversial topic, Jeff Sconyers, a professor at the University of Washington said, and one that is "very scary to people." But, it's a conversation that was had after the 2002-2003 severe acute respiratory syndrome, or SARS, outbreak and one that may be necessary to have during the current pandemic.
"There's very little substitute for ventilators and without ventilators, you can die," Dr. William Haseltine, chair and president of ACCESS Health International, told Newsweek.
To prevent coronavirus cases from overwhelming the system, the nation's health officials are attempting to "flatten the curve." That flattening of the curve—or the slowing down the spread of the virus—is intended to ensure key players, such as health care systems, have the resources they need.
"What we are doing is extending the runway so we can try to avoid that moment where needs overwhelm capacity," Kayyem said.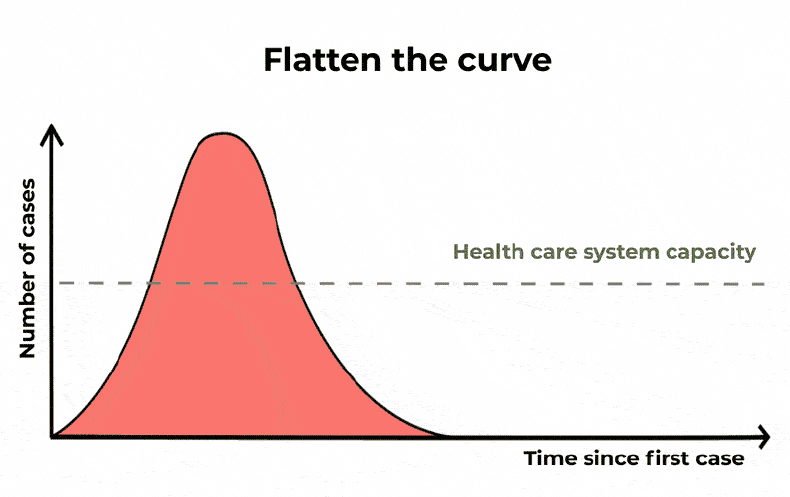 Finding the "sweet spot" for hospital capacity is difficult, Sconyers said, and for health care systems that are already strained, an outbreak such as COVID-19 is going to make them "bend and get pretty creaky."
The "worried well" who flood emergency rooms and intake points will only exacerbate capacity strains, experts said. People with minor fevers or coughs who would normally ride out the illness at home may now rush to the doctor out of fear that it could be "some terrible disease," Sconyers said.
"No one wants to pay people to standby and you don't want to run your hospital at 60 percent occupancy, but when you routinely run at 80, 90, 95 percent capacity, you don't have the room to absorb a big influx," Sconyers explained.
Even if there are enough beds and ventilators, staffing strains have the potential to play out across the nation. An estimated 600 health care providers are already out of work in California and Washington, according to CDC Director Dr. Robert Redfield. In Henderson County, a rural area in Illinois, there's a patient to physician ratio of 7,000 to one, according to Representative Cheri Bustos, so if one doctor had to quarantine himself, it could have a significant impact on health care access.
"This is an issue," Redfield said. "This is what happened in Wuhan. They had over 20,000 [infection beds] within about four weeks but you know what they didn't have? They didn't have doctors and nurses and equipment to staff those 20,000 beds. Their health system fell apart and that's why the mortality was so high."
Experts predicted that to ensure capacity, hospitals will begin to tell people to recover at home unless medical attention is absolutely necessary.
"If we had a scenario like what was seen in Wuhan, you move from hospital-based containment to community-based and reserve the hospital for people who cannot care for themselves or need sophisticated care," Dr. Greg Poland, a professor of medicine at the Mayo Clinic said, although he added that he doesn't expect America to reach Wuhan-levels.
Telemedicine, where people can call their doctor rather than coming in for an examination, could be another crucial option, Haseltine said. He noted that the remote system isn't sufficiently integrated into America's system. Under the national emergency declaration, Health and Human Services Secretary Alex Azar, however, now has the ability to waive laws that could expedite building telemedicine systems.
Azar also now has the power to waive certain federal license requirements so out-of-state doctors can provide services in states with the greatest need. He can also waive rules that hinder hospitals' abilities to bring additional physicians on board.
Another way to free up resources would be to stop doing elective surgeries. In New York, where there is the second-largest outbreak in the nation, Governor Andrew Cuomo told reporters Thursday that officials are considering such measures to increase "surge capacity." He said elective surgeries in New York take up 25-35 percent of hospital beds, or a "significant" amount of space. Commissioner of Health for New York State Dr. Howard Zucker said postponing those surgeries also allows physicians and nurses to "redirect their energies towards the patients that would be in with coronavirus."
In an effort to be more efficient, Sconyers said, America's health care system has been left in a precarious position for handling a public health crisis.
"We've tried to cut the fat out of the health care system, but a runner relies on some fat to provide a sudden burst of energy," he said.
Update, March 14, 2020, 10:42 a.m.: The story was updated to reflect the CDC did not respond to Newsweek's requests for comment.