Coronavirus Can Survive High Temperatures for Long Periods, Study Finds
Some strains of Sars-CoV-2, the virus that causes COVID-19, can survive temperatures of 60 degrees Celsius (140 degrees Fahrenheit) for an hour, researchers have found. To kill the virus in a laboratory setting, the team had to heat it to 92 degrees Celsius (197 degrees Fahrenheit) for 15 minutes.
The study, which appears on the pre-print website bioRxiv, has not been published in a scientific journal and has not been peer reviewed by experts, so the findings should be considered with caution.
The team, led by Boris Pastorino, from the Emerging Viral Diseases Unit at Aix-Marseille University, in France, were looking at what heating and chemical requirements are needed to inactivate the virus. They were looking at the risk the virus poses to laboratory workers who are regularly in contact with SARS-CoV-2.
They note that different viruses have different procedures for inactivation, which is necessary to perform tests on them. For Viral Hemorrhagic Fever (VHF) the Centers for Disease Control and Prevention recommends using a detergent called Triton X-100 and to heat the sample for an hour at 60 degrees Celsius.
"Since SARS-CoV-2 was detected in blood during infection, samples will have to be inactivated prior to serological tests are performed," they explain. The best method of doing this, they say, has not been established.
In the study, African green monkey kidney cells were infected with the virus. The researchers then created two different sets of conditions, "clean," representing laboratory conditions, and "dirty," which would be more like conditions real-life samples are taken. The team then ran 10 different experiments using different procedures to kill the virus. These included heating and chemical methods.
Findings showed in the heat tests, only when the virus was exposed to 92 degree Celsius temperatures for 15 minutes was it totally inactivated. The other two heat conditions, 60 degrees Celsius for 60 minutes and 56 degrees Celsius for 30 minutes, resulted in a "clear drop in infectivity," but with some samples with higher viral loads remaining active. "These results were consistent with previous studies on SARS-CoV and MERS-CoV," they said.
The team concluded that because low viral loads are observed in most COVID-19 patients, the lower heat temperatures should be sufficient to deactivate it. However, samples with far higher loads need higher temperatures. "The results presented in this study should help to choose the best suited protocol for inactivation in order to prevent exposure of laboratory personnel in charge of direct and indirect detection of SARS-CoV-2 for diagnostic purposes," they wrote.
Jeremy Rossman, Senior Lecturer in Virology at the University of Kent, U.K., who was not involved in the research, said the findings had important implications for laboratory workers, and could help provide guidance for people researching and performing diagnostics on SARS-CoV-2.
"If the results do hold up to peer review, the paper provides helpful guidance on handling of SARS-CoV-2 samples for laboratory worker," he told Newsweek. "With low levels of virus—as is the case for most mild human cases—the 56 degree Celsius heat inactivation used in many diagnostic labs is shown to be sufficient; however, for samples that potentially contain very high levels of virus—such as sputum samples from critical cases—their results suggest that a higher heat of 92 degree Celsius is necessary for complete virus inactivation."
Other studies have assessed the stability of the virus under different conditions. In one correspondence published in the Lancet Microbe, researchers found SARS-CoV-2 was "highly stable" 4 degrees Celsius. However, at 70 degrees Celsius, they found the virus was inactivated in five minutes.
In another pre-print paper, researchers from Beijing, China, found air temperature and humidity played a role in transmission of the virus. By analyzing infection rates across 100 Chinese cities, they found higher temperatures and humidity levels appeared to "significantly reduce the transmission of COVID-19." They said this was in line with SARS and influenza, which both have reduced transmission under these conditions.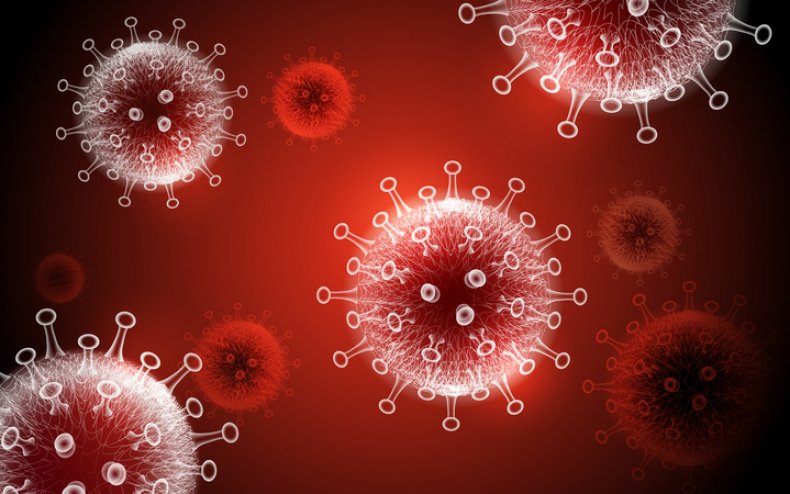 Centers for Disease Control and Prevention Advice on Using Face Coverings to Slow Spread of COVID-19
CDC recommends wearing a cloth face covering in public where social distancing measures are difficult to maintain.
A simple cloth face covering can help slow the spread of the virus by those infected and by those who do not exhibit symptoms.
Cloth face coverings can be fashioned from household items. Guides are offered by the CDC. (https://www.cdc.gov/coronavirus/2019-ncov/prevent-getting-sick/diy-cloth-face-coverings.html)
Cloth face coverings should be washed regularly. A washing machine will suffice.
Practice safe removal of face coverings by not touching eyes, nose, and mouth, and wash hands immediately after removing the covering.
World Health Organization advice for avoiding spread of coronavirus disease (COVID-19)
Hygiene advice
Clean hands frequently with soap and water, or alcohol-based hand rub.
Wash hands after coughing or sneezing; when caring for the sick; before, during and after food preparation; before eating; after using the toilet; when hands are visibly dirty; and after handling animals or waste.
Maintain at least 1 meter (3 feet) distance from anyone who is coughing or sneezing.
Avoid touching your hands, nose and mouth. Do not spit in public.
Cover your mouth and nose with a tissue or bent elbow when coughing or sneezing. Discard the tissue immediately and clean your hands.
Medical advice
Avoid close contact with others if you have any symptoms.
Stay at home if you feel unwell, even with mild symptoms such as headache and runny nose, to avoid potential spread of the disease to medical facilities and other people.
If you develop serious symptoms (fever, cough, difficulty breathing) seek medical care early and contact local health authorities in advance.
Note any recent contact with others and travel details to provide to authorities who can trace and prevent spread of the disease.
Stay up to date on COVID-19 developments issued by health authorities and follow their guidance.
Mask and glove usage
Healthy individuals only need to wear a mask if taking care of a sick person.
Wear a mask if you are coughing or sneezing.
Masks are effective when used in combination with frequent hand cleaning.
Do not touch the mask while wearing it. Clean hands if you touch the mask.
Learn how to properly put on, remove and dispose of masks. Clean hands after disposing of the mask.
Do not reuse single-use masks.
Regularly washing bare hands is more effective against catching COVID-19 than wearing rubber gloves.
The COVID-19 virus can still be picked up on rubber gloves and transmitted by touching your face.