Democrats Propose Giving Thousands in 'Hero' Pay, Insurance Bonuses as Fight Over Cash Heats Up in Senate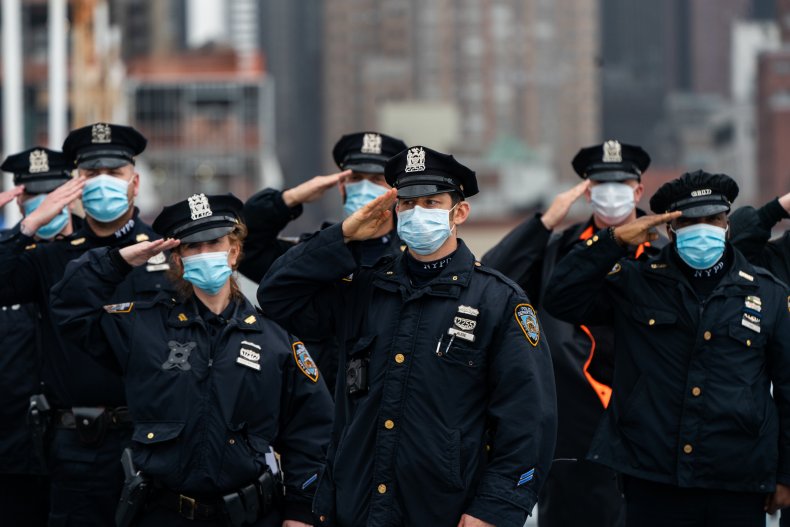 Senate Democrats are pressing forward with a plan to provide supplemental pay to front-line workers of the coronavirus pandemic—part of their Heroes Fund proposal—as the odds of Republicans' assent to the fund continue to narrow.
In a new report on racial disparities in the effects of COVID-19, Democrats laid out a multi-pronged approach to combatting the disease and its disproportionate impacts on communities of color.
Central to that approach is a concept known as hazard pay, additional compensation given to workers who perform risky duties, such as medical professionals and first responders.
Democrats proposed a bill to create a Heroes Fund that provides front-line workers with a $25,000 bonus, equivalent to a $13-per-hour pay bump. It would be made retroactive from the end of January 2020. The fund would also distribute $15,000 payments to individuals who sign up for healthcare responsibilities during the crisis. Democrats had been pushing for this pay with little success.
"We must provide adequate support and protections for the heroic front-line workers of color," Senator Chuck Schumer of New York, the Democratic minority leader, said on a press call Thursday. "For too long, communities of color have had to endure deep structural inequalities... The pandemic has heightened these disparities in a deadly fashion."
Noting the abundant representation of racial minorities in front-line occupations, Democrats have emphasized the importance of providing funds to help offset pre-existing disparities.
In New York, which has been the longtime epicenter of the U.S. COVID-19 outbreak, black residents constitute 22 percent of the population. But they also make up nearly one-third of the healthcare workforce. Latino residents, who are 29 percent of the city's population, make up 60 percent of cleaning service employees.
These professions are, by their nature, uniquely exposed to the coronavirus, placing workers, disproportionately communities of color, at risk of succumbing to transmission.
African Americans and Latinos are also the populations least able to from home. According to the U.S. Bureau of Labor Statistics, fewer than one in five African Americans can work from home if need be, and around 16 percent of Latinos are able to do the same.
"The hope here is that we do not go back to normal because normal does not address these deep-seated injustices," Senator Cory Booker of New Jersey said on the press call about the need to address racial disparities related to COVID-19.
Senate Majority Leader Mitch McConnell of Kentucky and other Republicans have expressed concerns about the amount of debt being accrued by the enacted stimulus packages that have already been enacted. Without some related concessions or additional offsets, the Heroes proposal would be unlikely to clear the Senate, where Democrats are in the minority.
A separate bill introduced by Senator Kamala Harris of California would establish a task force that collects data on how COVID-19 is disproportionately impacting certain communities. Her bill would also require regular reporting to Congress on the racial breakdown of COVID-19 healthcare statistics, such as hospital admissions and deaths.