Coronavirus Ravages 8 Members of Texas Family Despite Staying Apart
A man in Texas has lost his mother, brother and uncle to coronavirus. He and four other family members also tested positive for COVID-19.
The Joaquin family, from North Texas, has experienced eight cases of the novel virus—despite having not seen each other since New Year.
Jose Joaquin—whose uncle Elpidio Munoz was the first of the family to contract coronavirus—said the relatives had stuck to distancing guidelines and had not seen each other in person since the start of the year.
"We hardly ever went out," Joaquin told Fox26. "We went out for your typical essentials. Groceries."
Following Munoz's death, Joaquin's diabetic mother Guadalupe became ill and subsequently die—the family later discovered she had tested positive for coronavirus at the time of her death. Guadalupe's death prompted the entire family to get tested for the virus, with six of them having confirmed cases of COVID-19.
The disease has hit Texas particularly hard. Recent data from the Centers for Disease Control and Prevention show the state has almost half a million confirmed cases of coronavirus, with 48,000 of those in the last week.
Joaquin's brother Fernando and father were both hospitalised with the virus, with Fernando becoming the third member of the family to die from coronavirus.
Joaquin said: "My brother left the hospital to the funeral home, my father left the hospital to his recovery center."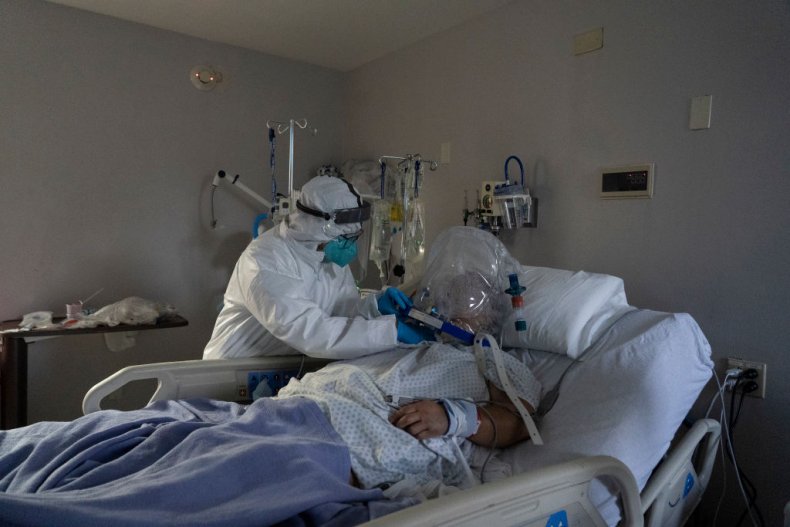 The Joaquin family is not the only group of relatives to have been hit hard by the coronavirus.
At the end of July, one family in Texas reported 14 relatives who had contracted the virus following a gathering at a house in Dallas, with one of them dying from the virus.
Tony Green, the host of the gathering, had previously believed the virus to be "a scam." He now urges others to follow the rules, writing in a column for Dallas Voice.
"For those who deny the virus exists or who downplay its severity, let me assure you: The coronavirus is very real and extremely contagious. Before you even know you have it, you've passed it along to your friends, family, coworkers and neighbors," he wrote.
In Edinburgh, Scotland, a man experienced the same harsh reality after he woke from a coma to find out his entire household had died of coronavirus.
"I don't think people are really taking it seriously," said Scott Miller, who now lives alone. "People need to know we're not out of it yet," he said of the pandemic. "They need to know, just be safe and secure and watch out."