Coronavirus May Have Infected Over 100,000 People in Wuhan, Scientists Believe
Tens of thousands of people in the Chinese city at the epicenter of the deadly new coronavirus outbreak may have been infected, scientists believe.
Since the new type of coronavirus began sickening people in the central Chinese city of Wuhan, Hubei Province, in December last year, a total of 213 people have died in 9,776 cases across over a dozen countries, including the U.S., as the infographic from Statista below shows. All of the deaths have occurred in mainland China, largely in Hubei.
Now, a team of experts that forecasts the spread of infectious diseases thinks 105,077 people in Wuhan could have been infected by the virus, dubbed 2019-nCoV.
Researchers in the U.S. and U.K. used computer models to crunch data on the virus collected up to 22 January. They presented their work as a preprint study on the medRxivwebsite, meaning it has not been peer-reviewed.
However, the team stressed the reliability of their predictions relies on the accuracy of the data on the little-understood virus. "There is considerable uncertainty associated with the outbreak at this early stage," they wrote.
They wrote: "If transmission has reduced, either through control or spontaneous public response to the epidemic, this will be a gross overestimate, though it may be useful to help gauge the effectiveness of interventions."
Michael Head, senior research fellow at the U.K.'s University of Southampton, who didn't work on the paper, told Newsweek: "As the authors acknowledge in their paper, there are so many uncertainties about what will happen next. Future case numbers are very hard to predict during an outbreak, so it is important that continuous revisions are made as more information becomes known."
A separate report published by a team at the Center for Inference and Dynamics of Infectious Diseases, meanwhile, estimated 39,200 of the 30 million people who live in Wuhan and its surrounding area may have been infected.
"It seems like the virus has got out of hand in China, spread too far, too quickly to really be contained," Ian Mackay, associate professor at the University of Queensland in Brisbane, Australia told Nature.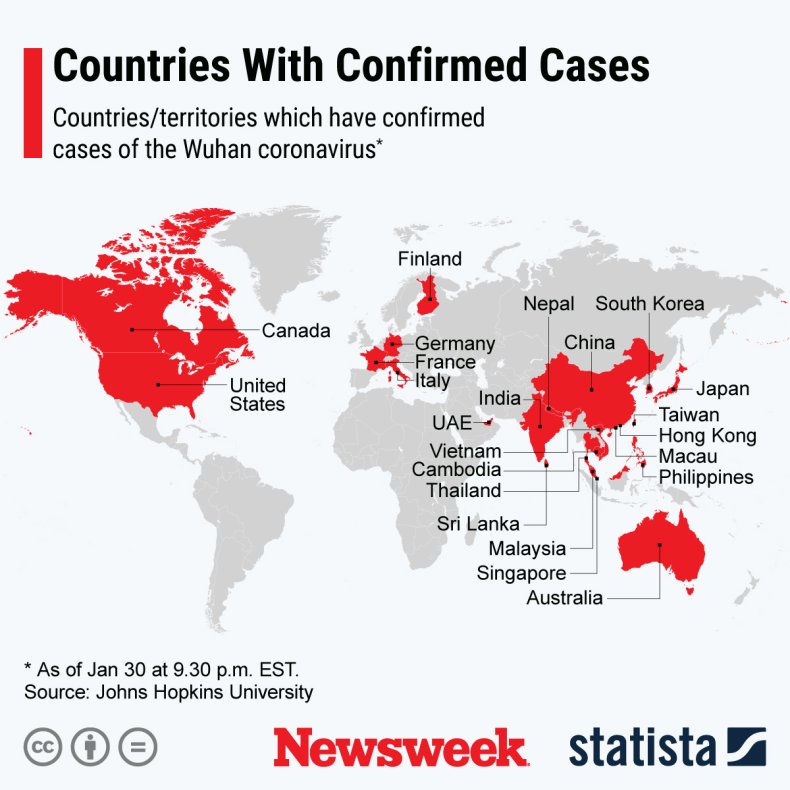 As scientists learn more about the virus day-by-day, there is also concern that it could mutate, and become more virulent and able to infect a wider range of the population, according to Nature. One study published yesterday in The Lancet showed older men with existing medical conditions are so far the most vulnerable to 2019-nCoV.
However, Head said: "Viruses do mutate all the time, and mutations does not mean it will become more virulent."
Similarly, epidemiologist Professor Neil Ferguson of Imperial College London, who has also forecast the spread of the coronavirus, told The Telegraph its genetic sequence suggests it has a slow mutation rate. "Could it mutate to become more lethal and transmissible? That's speculation," he said.
Kristian Andersen, director of infectious disease genomics at Scripps Research Translational Institute, told Nature he isn't worried about 2019-nCoV mutating, as bugs do this all the time as part of their life cycle. That doesn't necessarily make them more virulent or serious.
"I can't think of any examples of this having happened with an outbreak pathogen," he said.
With the virus spreading to over 18 countries, the World Health Organization's director-general yesterday declared 2019-nCoV as a public health emergency of international concern, following a meeting with the body's emergency committee.
Michael Head, senior research fellow the U.K.'s University of Southampton, told Newsweek: "This coronavirus outbreak is of great international concern.
"There has been a large increase in cases over the last few days, which was expected, and I think this increase will continue for at least another few days. The uncertainties are about when the numbers of new cases will slow down and the outbreak begins to stop. If the virus starts to spread more effectively in other countries, then we may seeing the outbreak on a much larger scale.
Head went on to praise the response so far, adding: "However, the early recognition of the coronavirus cases, and the efforts by both China and also by countries receiving suspected coronavirus cases at their borders, will hopefully mean we do not see that sustained spread across the globe."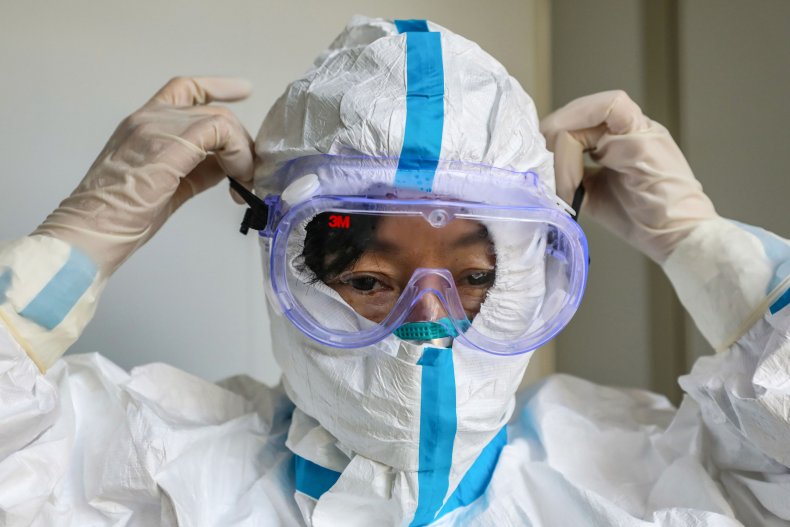 This article was updated to include an infographic.