Coronavirus Is Killing Small Businesses. SBA Loans Can Provide a Lifeline | Opinion
The coronavirus pandemic appears like it's going to be a game changer, not only for society and the general business world in general, but particularly for small businesses and entrepreneurs.
While large, established businesses may suffer in a downturn, healthy ones usually have the wherewithal and reserves to withstand problems. That's not often the case for small businesses.
And that means small-business owners must be prepared to take action right now.
With over two decades advising businesses on proper financing practices, I am a huge proponent of the federal Small Business Administration and the small business lending programs it backs.
Although details are still being formulated, the SBA will work with state governors "to provide targeted, low-interest loans to small businesses and nonprofits that have been severely impacted by the coronavirus," the SBA's website states. "The SBA's Economic Injury Disaster Loan program provides small businesses with working capital loans of up to $2 million that can provide vital economic support to small businesses to help overcome the temporary loss of revenue they are experiencing."
Historically, the SBA has issued loans in emergency situations, often in times of natural disasters. It should be noted that these loans are a bit out of the norm for the SBA. Usually, the SBA only backs the loans; in this case, they are issued directly by the government, not the banks.
But you should be aware that while the terms will be favorable, complete with low interest rates, the application process often takes a long time. So the emergency loans may get a lot of press, but they aren't necessarily your best option in the short term.
The regular SBA programs, including the flagship 7(a), are still a viable solution to your business financing issues. Those programs continue to be available through banks, and no changes are expected in terms of their underwriting. And they'll be easier to apply for than the emergency loans.
If the Republicans and Democrats can actually agree the SBA is a government entity that works, then you should be sold, too.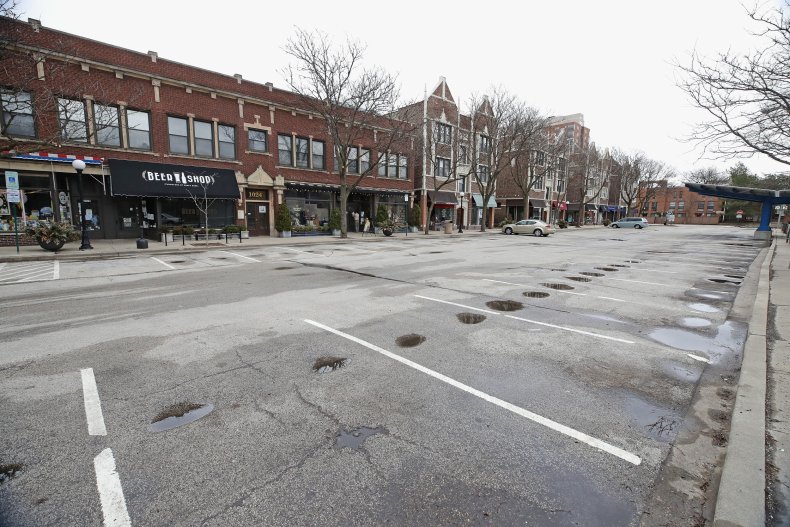 Want more proof?
Say you're applying for a loan of up to $350,000—a significant loan for a small business. Assuming you have the historic cash flow needed to support the payments, you're likely to land a loan with a 6 percent interest rate that will amortize over 10 years. Not only are the terms generous (there's no prepayment penalty, which is a significant plus), but a lien will not be taken out on your house. Do note that the lender will take a lien on business assets.
Of course, lots of businesses are going to want these loans if the COVID-19 impact becomes as significant as it appears, so get in line now.
One thing you should consider is arranging a line of credit or even a home equity line of credit.
You never know when you might need extra cash, and a credit line should cover you. It's also advantageous that you only have to tap into the line when you need it. If you don't use it, there's no interest to pay. As an added bonus, they are unsecured, so there will be no added worries about assets, although terms will be dependent upon your creditworthiness.
If you are wondering how big of a line to get, a rough guide is to secure about 10 percent of your topline sales, or 85 percent of accounts receivable or 50 percent, depending upon which of the latter is greater.
Additionally, do not lose sight of tax season. No matter what option or options you choose, it will be in your best interest to file your 2019 taxes as soon as you can because it will improve your odds of being approved. Almost any business loan you want to make will require tax documentation, and presenting your 2018 return is only going to slow things down.
There is only one thing that you can guarantee: Nothing will be certain in the days ahead.
Whether you are crossing your fingers and hoping that coronavirus doesn't ding you too badly or already finding yourself in extreme peril, you need to be prepared for tougher days ahead. Pay attention. Things will change rapidly.
With the Federal Reserve dropping interest rates to near-zero, it makes sense to at least consider revamping your finances at this time.
We may be living in unsettled times, but even bad situations may present opportunities.
Ami Kassar, author of The Growth Dilemma, is the founder and CEO of MultiFunding LLC, which is holding a real-time Q&A with the small-business community on financing issues related to the coronavirus.
The views expressed in this article are the writer's own.
Coronavirus Is Killing Small Businesses. SBA Loans Can Provide a Lifeline | Opinion | Opinion