U.K. Government "Very Worried" About New Childhood COVID-19 Illness
The government says it is increasingly concerned about reports over a rise in the number of children needing treatment for an inflammatory syndrome which has been linked to COVID-19.
It comes after more than a dozen children are said to have fallen ill with stomach and heart problems, which left them requiring intensive care treatment.
In some cases, children without underlying health conditions have died.
Doctors were issued with an urgent alert that warned them about the growth in cases over the past three weeks.
"[There is a] growing concern that a Sars-CoV-2-related inflammatory syndrome is emerging in children in the U.K., or that there may be another, as yet unidentified, infectious pathogen associated with these cases", the Health Services Journal reported.
"The cases have in common overlapping feature of toxic shock syndrome and atypical Kawasaki disease with blood parameters consistent with severe Covid-19 in children."
Kawasaki disease is a condition that causes heart inflammation and attacks the blood vessels.
It often afflicts children aged under five and is associated with a rash, red bloodshot eyes, swollen glands in the neck, dry cracked lips, red fingers or toes and a sore throat.
"There are some children who have died who didn't have underlying health conditions," Health Secretary Matt Hancock told LBC radio.
"It's a new disease that we think may be caused by coronavirus and the COVID-19 virus. We're not 100% sure because some of the people who got it hadn't tested positive.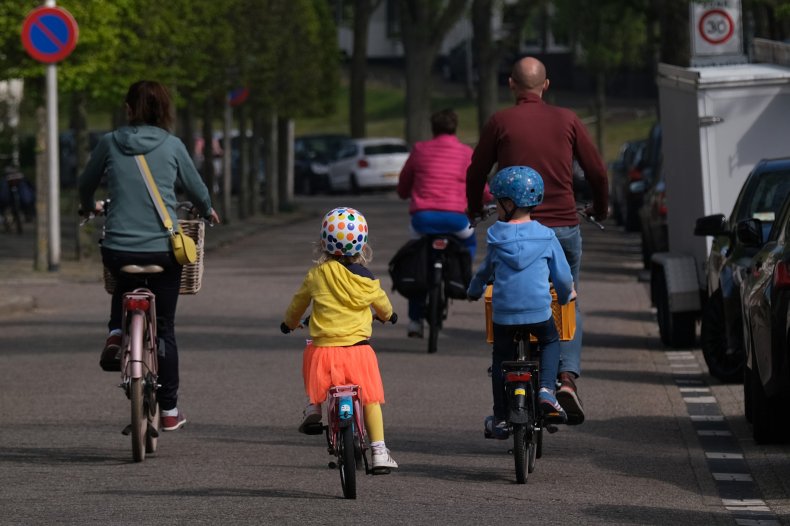 "We're doing a lot of research now but it is something that we're very worried about. It is rare, although it is very significant for those children who do get it, the number of cases is small."
NHS chiefs have vowed to look into the matter, with Professor Chris Whitty, chief medical officer for England, saying it is "entirely plausible" the spike could be linked to the COVID-19 outbreak.
Prof Stephen Powis, national medical director for England said: "It's only in the last few days that we've seen those reports. We have asked experts to look into this as a matter of urgency and I know the secretary of state is concerned, as he said."
With this being a new example of a pandemic that is still some distance from being understood, experts are keen to keep repeating the same advice for worried families.
Prof Simon Kenny, NHS national clinical director for children and young people, said: "Thankfully Kawasaki-like diseases are very rare, as currently are serious complications in children related to COVID-19, but it is important that clinicians are made aware of any potential emerging links so that they are able to give children and young people the right care fast.
"The advice to parents remains the same: if you are worried about your child for whatever reason, contact NHS 111 or your family doctor for urgent advice, or 999 in an emergency, and if a professional tells you to go to hospital, please go to hospital."