Marco's Pizza Franchisee Provides Free Meals to Thousands of Children Off School During Coronavirus
Newsweek's "Heroes of the Pandemic" series features everyday heroes showing service, sacrifice or kindness in the time of COVID-19.
Last month, just as the World Health Organization declared the coronavirus a pandemic, Nick Morgan saw a Facebook post from a friend of his offering help to pick up groceries for anyone who may not be able to leave their home.
Taking inspiration, Morgan, owner of three Marco's Pizzas in Northwest Arkansas, decided to write his own post offering what he can during these difficult times.
Realizing that the recent school closures in the state meant that a significant number of children will be missing out on free meals, Morgan offered them a chance to eat on the house at one of his stores in Bentonville, Springdale, Fayetteville.
"There is no need to be shy or embarrassed. Just come to the register and quietly let us know you've either seen this post or heard about it," Morgan wrote. "We will make sure you and your kids get a meal. We serve the community and don't exist without you all."
Speaking to Newsweek, Morgan described how he shared the offer on his personal Facebook page at around 6:00 p.m. on Thursday, March 12. By the following morning, the post had been shared more than 12,000 times on the social network.
"It's the right thing to do, give back what you can give," Morgan said. "You give to give, you never look into someone else's bowl to see if they have more than you, you look to see if they have enough."
After his post went viral, Morgan described how people started coming to the store to give donations to those in need, despite neither Morgan or the company asking for any.
"We got so overwhelmed with requests and people literally just throwing money on the counter and saying 'give this towards somebody's food.'"
As of April 9, Morgan said that his company has provided an estimated $18,000 worth of food to feed around 3,200 people, with a further $12,000 raised via monetary donations from the community.
Morgan has promised the offer of free meals will continue until at least June after Arkansas Governor Asa Hutchinson confirmed all schools in the state will remain closed until the end of the academic year.
"I don't know how long this is going to last, but I'm not going to let the fear of the unknown influence my decision making," he said.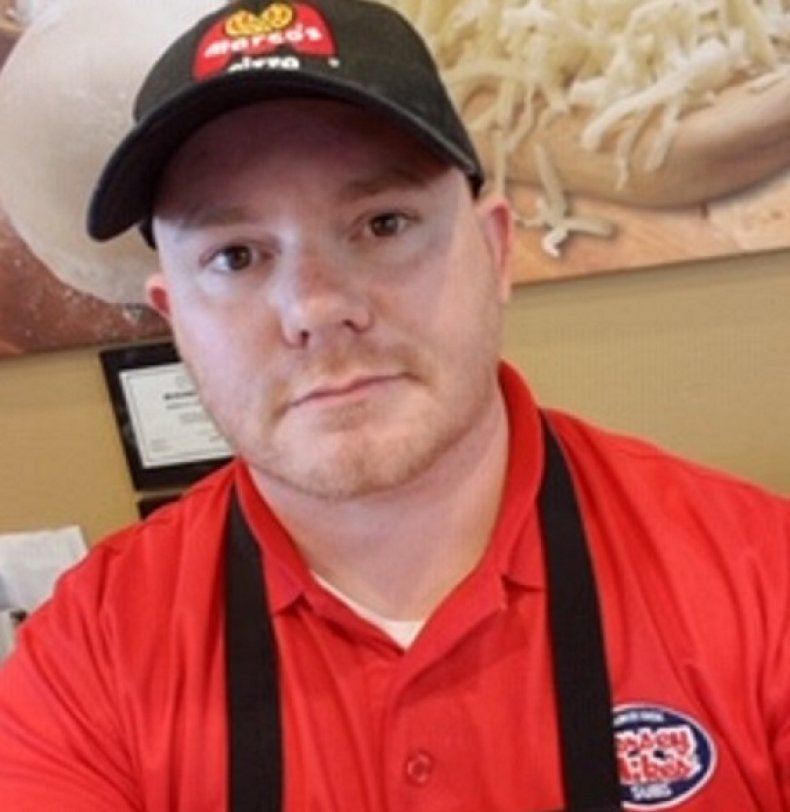 Morgan said it is not just the children he wants to help, but their entire family if possible.
He described how soon after the offer became available, four children would repeatedly come in, sometimes wearing the same clothes, while their mother would wait in the car outside for them.
"They're obviously people in need," he said. When Morgan asked the children what their mother is eating, he said they replied: "Oh, she just asked us to come in and get something."
From that moment, Morgan said the mother will also be allowed to claim a free meal a day from his store, as well as others hoping to eat with their families.
"It started with the kids, but if we can bring that relief to families for even 30 minutes while they break bread together and have a bit of normality in their lives… that's what we're striving to do."
While the local community are thankful for Morgan's generosity, he said the ones who are taking him up on his offer also deserve praise for giving his staff motivation to continue to work.
"You're giving us a reason too—you're helping us keep our people employed and helping us have a sense of purpose and that ultimately bleeds out into other areas of our culture," he said.
"There's a lot of benefits that can come out of this, a lot of beautiful things that can come out of tragedy."
Know a hero you want to nominate to be featured in our series? Drop us a line at heroes@newsweek.com.