Michigan Mayor Daniel Paletko Dies of COVID Complications
Dan Paletko, the mayor of Dearborn Heights in Wayne County, Michigan, has died from complications associated with COVID-19, the city announced Wednesday.
"The City of Dearborn Heights is saddened to announce the sudden death late Tuesday of Mayor Dan Paletko from complications associated with COVID-19. More information will be posted as it becomes available," the City of Dearborn Heights tweeted Wednesday.
Paletko, 70, served as the mayor of Dearborn Heights since January 2004 after the city's former mayor Ruth Canfield retired. He was then elected to serve a full term in 2005, 2009, 2013 as well as in 2017.
"Before winning election to the Michigan House of Representatives, Mayor Paletko was a longtime member of the Dearborn Heights City Council," according to the city government website.
Paletko retired from Ford Motor Company where he was a financial manager. He was a certified public accountant and held degrees from the University of Michigan, University of Detroit and Wayne State University.
He was active in his community as a member of the American Legion, Volunteers for Income Tax Assistance and was among the ushers at St. Linus Church, the city government notes.
His death has prompted messages of tribute and condolences on social media.
"I am deeply saddened to hear of Mayor Paletko's passing. I pray for him, his family and friends. Please keep our community in prayer as well. He served our community faithfully for many years. God rest his soul," wrote Dearborn Heights Treasurer Lisa Hicks-Clayton, who ran for mayor against Paletko in 2017, on the city's Facebook page.
Dearborn City Council President Susan Dabaja tweeted: "I'm saddened to learn of the passing of Dearborn Heights Mayor Dan Paletko. He was a devoted public servant, and he will be missed. My heartfelt condolences to his family and the city of Dearborn Heights."
Paletko is survived by his two daughters, Marie and Ann.
The latest death in Michigan comes as total confirmed COVID-19 deaths in the state approach 13,000, with over 523,800 total confirmed cases, as of Wednesday, according to Johns Hopkins University (JHU).
The state's seven-day average of deaths rose sharply from early November before declining from late December, according to data compiled by Worldometer.
The state's seven-day average of cases was reported to be on a downward trend in a recent two-week period from December 16 to 29. The figure has been declining since late November after peaking at 8,344 on November 30, according to data from JHU.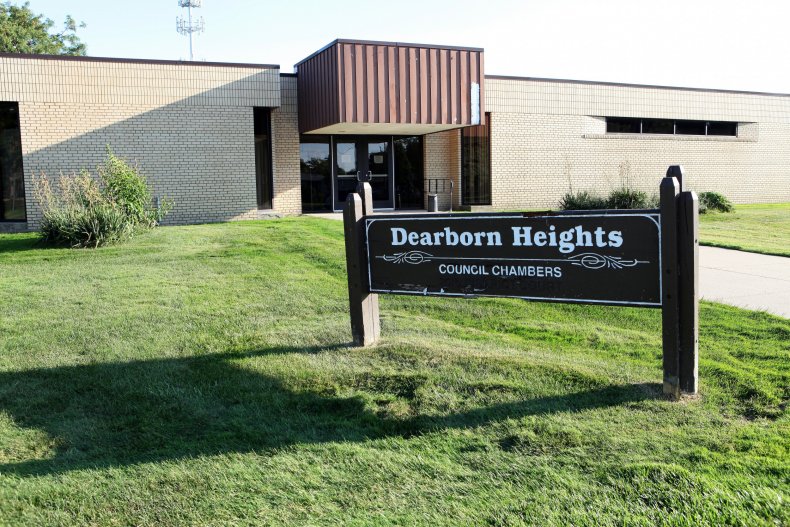 The wider picture
The novel coronavirus has infected more than 82 million people, including just over 19.5 million in the U.S., since it was first reported in Wuhan, China.
More than 1.7 million people have died worldwide and more than 46.4 million have recovered as of Wednesday, according to JHU.
The graphic below, produced by Statista, shows a selection of world leaders who have tested positive for COVID-19 coronavirus.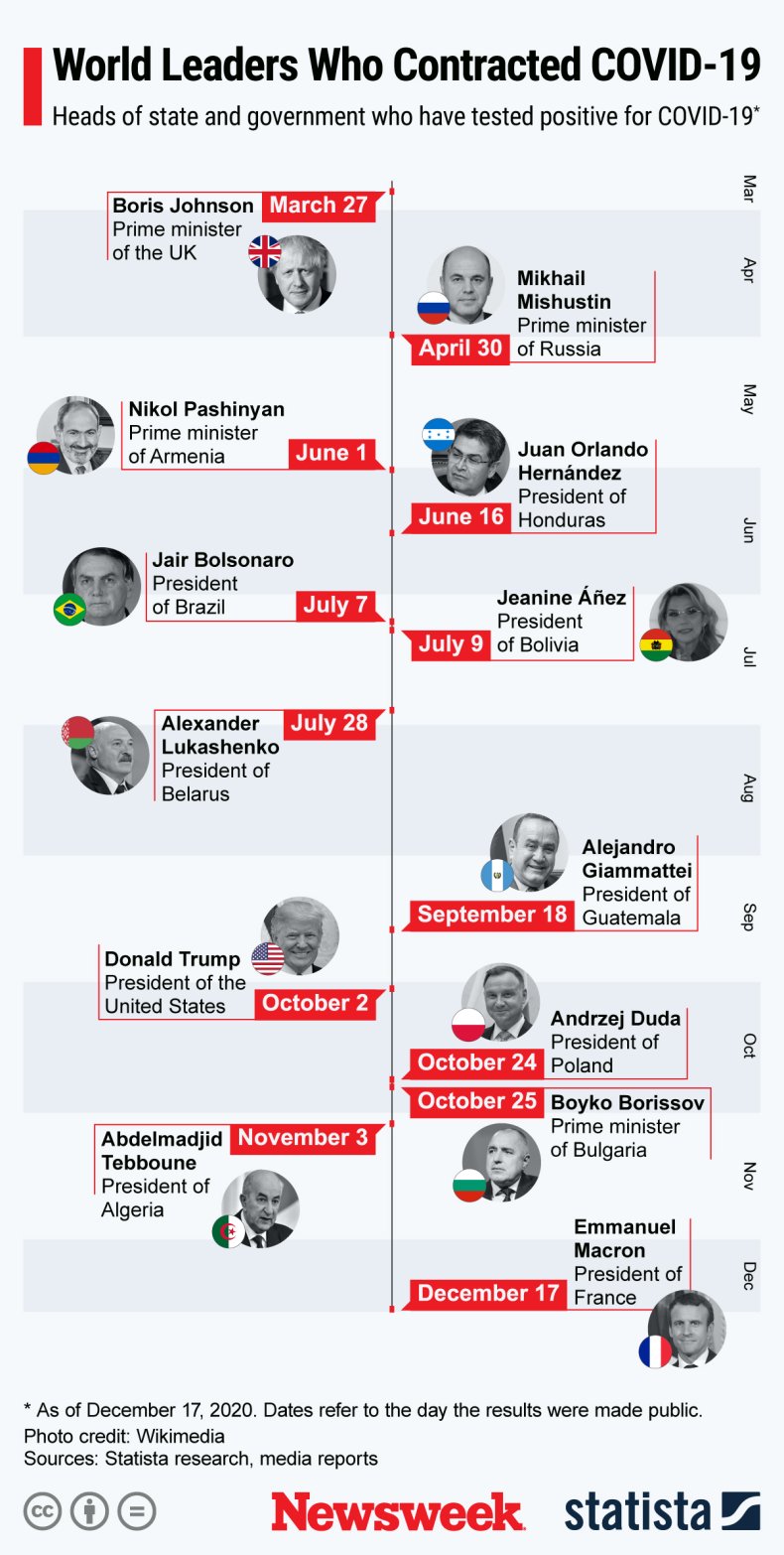 The graphic below, produced by Statista, shows the countries with the highest death tolls.