Coronavirus Kills 'One of Biggest Criminals in History of Europe'
Momcilo Krajisnik, a Bosnian Serb former politician convicted of war crimes for persecuting non-Serbs during the Bosnian War from 1992-95, has died following coronavirus infection, the hospital where he was being treated has said.
In a statement, the University Clinical Center in Banja Luka in Bosnia and Herzegovina said Momcilo Krajisnik died in intensive care at 6 a.m. [local time] on Tuesday "as a result of infection with the novel coronavirus."
Krajisnik, 75, was sentenced to 20 years in prison after being convicted by the United Nations Yugoslav war crimes tribunal in The Hague, Netherlands, in 2006.
"Momcilo Krajisnik is one of the biggest criminals in the history of Europe," said Zeljko Komsic, the Croat member of the Presidency of Bosnia and Herzegovina, the Associated Press (AP) reported. "He will be remembered as one of the signatories of a genocidal policy."
The Bosnian War saw Muslims and Croats expelled from their homes by Bosnian Serb forces who took control of a portion of Bosnian territory and killed thousands of people. More than 100,000 were reported to have died before the war ended, AP reported.
Krajisnik was reported to be a close aide to Bosnian Serb leader Radovan Karadzic, who was convicted by the U.N. tribunal for genocide.
Milorad Dodik, the Serb member of Bosnia's presidency, said Krajisnik was a "great patriot."
"Momcilo Krajisnik's name will be written in special letters in the history of our Republic and our nation," he said in a message of condolence to Krajisnik's family, AP reported.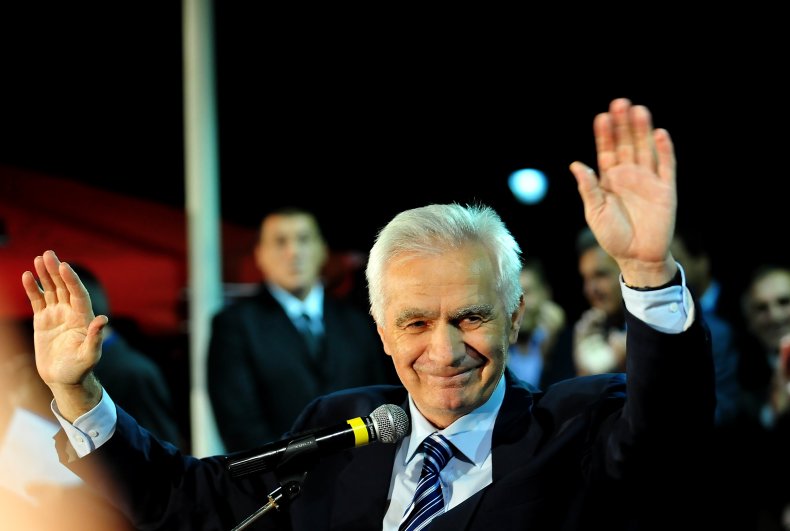 Krajisnik was reportedly taken to the hospital on August 29 after developing pneumonia. A day after his admission, he was connected to a respirator due to his deteriorating condition, the Balkan Investigative Reporting Network (BIRN) reported.
There are 23,630 confirmed COVID-19 cases and 698 deaths reported in Bosnia and Herzegovina, according to the latest report Tuesday by the World Health Organization (WHO).
Weekly case totals in the country remained mostly flat from March through early June, before mostly rising through late July. Weekly new cases mostly flattened out again from late July to September, according to the WHO report Tuesday.
Weekly new deaths remained mostly flat from late May to late June, before mostly increasing through early August and slightly declining through September, according to the organisation.
The novel coronavirus has infected over 29.3 million people globally, including more than 6.5 million in the U.S. Nearly 929,500 have died following infection, while nearly 19.9 million have reportedly recovered, as of Tuesday, according to the latest report by Johns Hopkins University.
The graphics below, provided by Statista, illustrate the spread of COVID-19 cases across the globe.