Fears Mount That Coronavirus Will Keep Moviegoers Out of U.S. Theaters
Coronavirus continues to dominate headlines, with the latest reports confirming more than 93,000 cases around the world and 11 deaths in the U.S. The disease is having a noticeable effect on a number of industries, including the entertainment business. As such, concerns about coronavirus are likely keeping moviegoers out of theaters, judging by Wall Street's reaction.
While stocks in general were in rally mode Monday and Wednesday following last week's dramatic fall—the worst since the financial crisis of 2008—shares of the nation's largest publicly traded theater chains are significant laggards.
Wedbush analyst Michael Pachter noted that box office was up 2.3 percent in the first quarter—courtesy of Star Wars: The Rise of Skywalker and Bad Boys for Life—but he said he expects that by the end of 2020 it will be down 2.6 percent year-over-year, and investors are acting accordingly.
While the Dow Jones Industrial Average has been off 9 percent since February 14, shares of theater operator Cinemark were off 21 percent as of Wednesday evening, while AMC Entertainment was down 19 percent and IMAX had shed 13 percent of its value.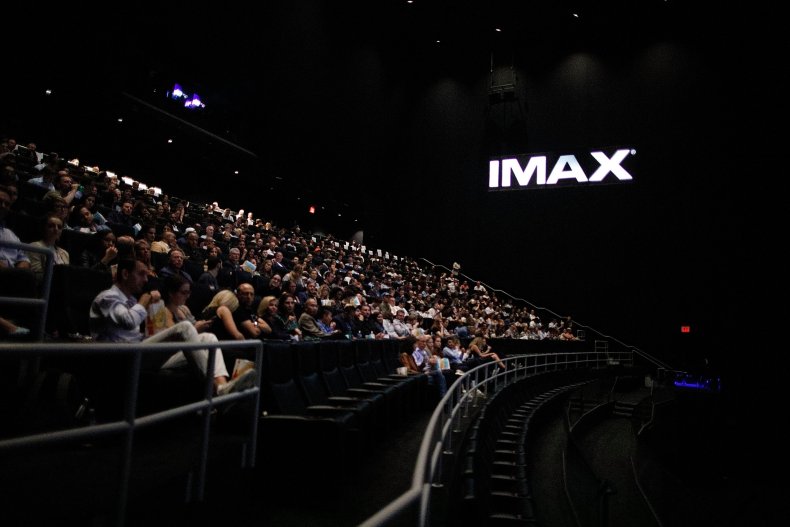 National CineMedia, the company that puts commercials on movie screens, had been holding up remarkably well, until plunging 25 percent in the previous seven days.
Pachter said the 2020 box office will not only come in lower than 2019, but it will also be down compared to 2018.
"There is a genuine concern that [coronavirus] will limit theatrical attendance globally, whether driven by theater closures or fear of contamination," he said.
IMAX, for example, has already shut down theaters in South Korea and it may follow suit in Japan. Some theater operators in Italy are also closing their doors due to the virus, and China has shut down 70,000 movie theaters. Some analysts say the closures could dent global box office to the tune of $5 billion, more than 12 percent of this year's expected haul.
"Theatrical attendance could slow as fears mount in the U.S., or worst case, theater closures will become necessary," Pachter warned investors.
The analyst added, though, that this too shall pass, just as consumers continue to flock to theaters even with competition from Netflix, Amazon, Disney+ and others that stream entertainment to homes.
"Despite the noise, the industry still appears healthy," he said.
But look out below should studios get nervous enough to postpone releases, as MGM and Universal have already done with the next James Bond film, No Time to Die, which has had its debut pushed from April to November.