Why Coronavirus Lockdown May Benefit NBA, MLB and NFL Players Ahead of Next Season
The novel coronavirus outbreak may have grounded sports to a halt across the world, but the prolonged period of rest enforced by the pandemic may have some silver linings for athletes.
The global economy gradually came to a standstill as the virus spread from China across the world and sport followed suit. The NBA suspended its season on March 11 after Utah Jazz center Rudy Gobert became the first player to test positive to COVID-19, with the NHL and the MLS following in basketball footsteps almost immediately. Scheduled to begin on March 26, the MLB season was postponed indefinitely, while the NCAA canceled March Madness and European soccer leagues were all called off.
Last month, the International Olympic Committee and Tokyo Olympics organizers took the unprecedented decision to postpone the 2020 Olympics to next summer, the first time with the exception of the two world wars that the Games would not be held as scheduled since they began in their modern guise in 1896.
The NFL, meanwhile, was forced to hold its draft remotely last week, forfeiting the glitz and glamour of Las Vegas for the basement of commissioner Roger Goodell's home in Westchester County, New York.
With social distancing measures in place and training facilities closed, athletes have resorted to keeping themselves in shape at home. From LeBron James to Lamar Jackson, videos of players working out at home on social media have been a regular feature of the coronavirus pandemic.
Just as everyone else, athletes have had to adjust their routines and experts believe the extended break enforced by coronavirus may work out in their favor.
"For many athletes this has been a very unusual break in their schedule or routine, but this may have an added benefit of needed rest and potential recovery from injuries and the regular burden a full uninterrupted season takes on their bodies," Dr. James Borchers, sports medicine physician at Ohio State University, told Newsweek.
"There is also the possibility that this forced break will allow these elite athletes to refocus and prioritize their commitment to their craft now that it has been suspended during this pandemic."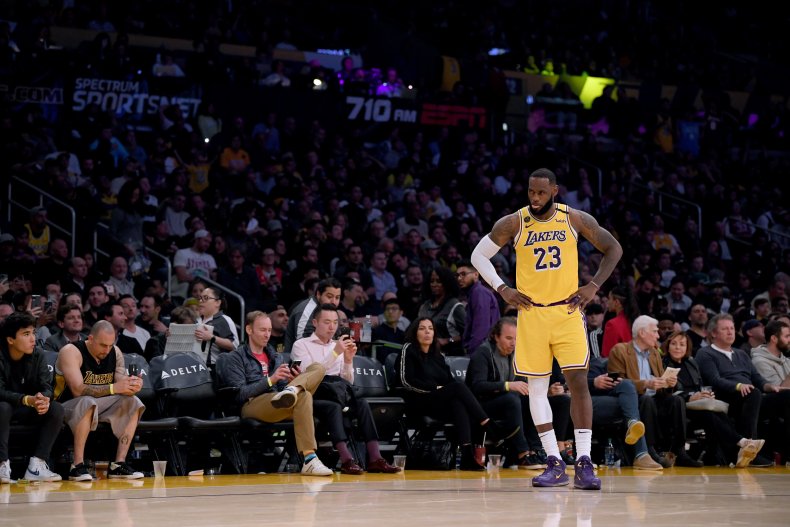 Jill Manners, program director of athletic training at the University of Georgia, echoed the stance.
"This down-time will be good to let their [players'] bodies heal and recover," she explained.
Earlier this month, ESPN reported the MLB was considering plans to return to action as early as May, while on Monday the NBA said players will be able to return to training facilities for voluntary workouts no earlier than May 8.
Meanwhile, the NFL plans to begin its season as scheduled on September 10 and college football executives remain hopeful the campaign will get underway in August.
Sport may look different once it returns and not just because, in all likelihood, games will be held behind closed doors. The prolonged break may allow players to rest and recover, but on the flip side of the coin there are legitimate concerns over the players' fitness levels.
A degree of rustiness can be expected.
"I think that at a minimum there needs to be a four to six-week period to allow athletes to appropriately transition to their expected level of fitness and competitive performance," Borchers explained.
"With limited to no access to facilities and equipment, it is very likely that athletes will not be prepared to return to their pre-pandemic level of training and competition and will require a transition period of weeks to return to sport."
NBA and NFL teams have designed virtual workout tailored to each player's individual needs, but experts suggest even the most detailed workout plans cannot replicate regular training environments.
"Athletes right now at all levels have a wide variety of resources available to them. This will ultimately determine how they return to their sport—in shape or not," Manners said.
"The negative side of this prolonged rest is that since they may not be very active right now, it will take a much longer time for them to acclimate to their sport and also the environmental conditions."
The biggest impact of the coronavirus-enforced break, however, will be on injured players, whose rehab process may have been disrupted by the pandemic as social distancing measures limited the amount treatment available.
Away from the field and the court, sports' prolonged hiatus has already taken a heavy financial toll. The suspension of the NBA and NHL has cut the livelihood arena workers depend on, while a number of MLB have warned furloughs and layoffs may be a distinct possibility unless baseball makes a swift return.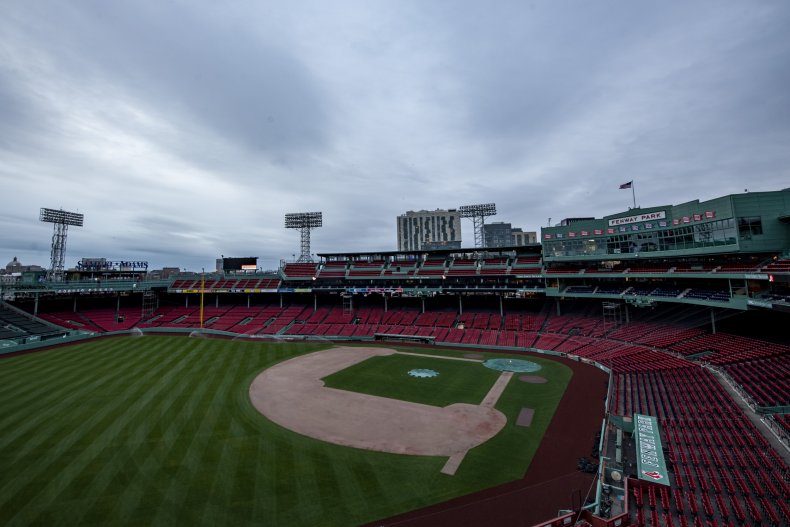 A number of NBA franchises have pledged to help arena employees, while over half of MLB teams last week committed to pay their non-playing baseball personnel until next month at least.
Uncertainty, however, looms large across every sport and players are unlikely to emerge unscathed from a financial standpoint.
NBA players will have a quarter of their salaries withheld from their paychecks beginning from next month, as the league triggered so-called force majeure clause of the NBA's collective bargaining agreement (CBA), which allows it to withhold 1/92.6 of a player's seasonal salary per every game that has to be canceled because of catastrophic circumstances—which includes pandemics, natural disasters, and wars.
The MLB's CBA contains a similar clause, but the NFL's does not. Should the outbreak extend beyond the summer, the impact on football could be enormous.
"The salary cap for each NFL team is approximately $200 million in 2020, so across 32 teams league owners could collectively be out $6.4 billion if the entire
season was canceled due to COVID-19," Mark Doman, a wealth manager to NFL, MLB and NBA players explained to Newsweek.
Aside from the prospect of leagues withholding a percentage of the salaries, coronavirus has also make renegotiating contracts harder. Social distancing measures and travel bans prevented NFL free agents from undergoing physicals with teams that wanted to sign them.
The same applied to prospects entering the NFL Draft, who had to conduct interviews with teams on Zoom as opposed to visiting facilities.
Some of the players who signed as free agents or were drafted now find in the unusual position of having an agreement that wasn't legally-binding.
"One of my NFL clients is a top free agent at his position," Doman added.
"He came to a verbal agreement to sign with a team earlier this year. Technically speaking, he couldn't sign anything binding until he obtained a physical."