New Zealand, With 22 COVID-19 Deaths, Pauses Election Plan as U.S. Presses On
Following four new novel coronavirus cases reported in New Zealand, which has seen 22 COVID-19 deaths to date, the country has temporarily paused the proceedings for its national election next month.
Meanwhile, the upcoming presidential election in the U.S., which has reported at least 164,690 fatalities to date, the highest COVID-19 death toll in the world, is currently scheduled to take place as planned on November 3.
On Wednesday, New Zealand Prime Minister Jacinda Ardern announced she was suspending the dissolution of parliament until Monday, which was due to make way for an election scheduled to take place September 19. A decision on delaying the actual poll has yet to be made, she added.
"It's too early to make decisions but there is a bit of flexibility to move the election date if required," she said in a televised press conference, noting any date before November 21 can be chosen for the election.
New Zealand Parliament confirmed in a post Wednesday on its official Twitter account: "Per the Prime Minister's announcement, the dissolution of Parliament will no longer be held today. The dissolution can be rescheduled for any time before 13 October 2020."
New Zealand faced a "shock" of new cases Tuesday, following no new local infections being reported for 102 days.
The latest cases brought the country's total confirmed cases to 1,579, a stark contrast to the over 5.1 million total cases reported in the U.S., according to the latest report Wednesday by Johns Hopkins University.
New Zealand has been lauded globally for its response to the outbreak and its combat strategy, which aims to eliminate the virus.
The country reported its first known case of the virus on February 26, after which a strict lockdown was issued for weeks. On June 8, Arden confirmed there were "no active cases" of the novel coronavirus in New Zealand.
The date of the U.S. presidential election, which takes place on the Tuesday after the first Monday in November in every fourth year, would require an act of Congress to be changed.
Last month, President Donald Trump floated the idea of delaying the election in a July 30 post on his official Twitter account, noting: "With Universal Mail-In Voting (not Absentee Voting, which is good), 2020 will be the most INACCURATE & FRAUDULENT Election in history. It will be a great embarrassment to the USA. Delay the Election until people can properly, securely and safely vote???"
Senate Majority Leader Mitch McConnell said the election date is fixed, while House GOP leader Kevin McCarthy also noted the election "should go forward" as planned, the Associated Press reported.
Following pushback from Republican Congress leaders, later on July 30 Trump noted on Twitter that he was only highlighting alleged problems with mail-in balloting.
"Do I want to see a date changed, no," he said later that day at a press conference. "But I don't want to see a crooked election," he added.
The Constitution makes no provisions for a delay in the end of Trump's term, which concludes at 12 p.m. on January 20, 2021.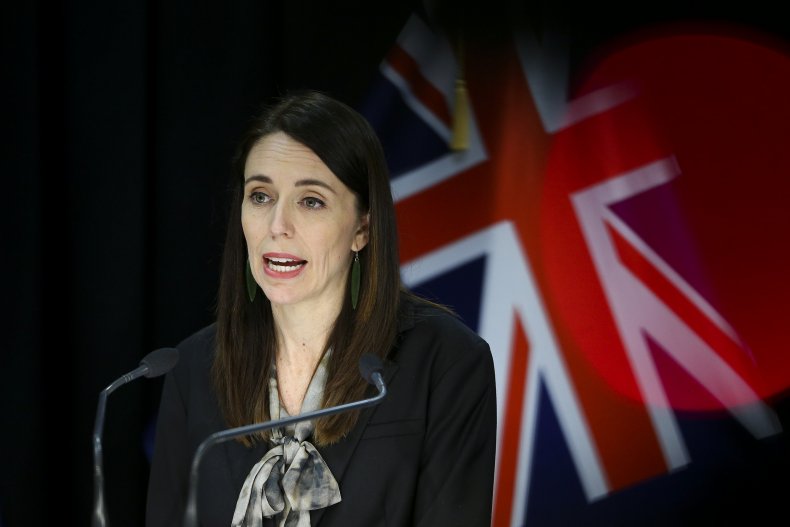 New coronavirus cases in the U.S. surged from around late March, with weekly totals reaching a peak in the week commencing April 6 before mostly flattening out through June 8, according to the World Health Organization.
The weekly totals in the U.S. began to rise again for six weeks from June 15. They hit a new high in the week starting July 20 before declining through recent weeks, according to WHO.
Over 20.4 million people globally have been infected since the virus was first reported in Wuhan, China. More than 12.6 million globally have reportedly recovered from infection, while over 744,200 have died, as of Wednesday, according to Johns Hopkins University.
The graphic below, provided by Statista, illustrates countries with the most COVID-19 cases.