Coronavirus Outbreak Is 'First Pandemic We Can Control,' WHO Official Says
As the new coronavirus outbreak continues to infect people across the globe, Maria Van Kerkhove, the COVID-19 technical lead at the World Health Organization, reminded people that containment measures can make a big difference.
In about five months, the virus has infected more than 3.8 million people worldwide and caused more than 271,000 deaths, according to a tracker maintained by Johns Hopkins University. While countries have seen success with lockdown measures, truly curbing the outbreak depends on being able to break chains of transmission, according to Kerkhove.
"This is the first pandemic in history that we can control by doing these measures: find, isolate, test, treat," Kerkhove said during a briefing on Friday.
Preventing additional infections requires officials to do extensive contact tracing, in which they identify cases, find who that person may have infected and quarantine them. A time-consuming and labor-intensive process, it's been a challenge for all countries, especially those where cases rose quickly, according to Dr. Mike Ryan, executive director of the WHO Health Emergencies Program.
Although not easy, contact tracing can help reduce the reproduction number–the amount of other people a single person will infect–to less than one, meaning the virus will "die out," Kerkhove said.
"You actually break the chain of transmission and the virus has nowhere to go," Kerkhove said. "The virus needs a person to be able to transmit to another person."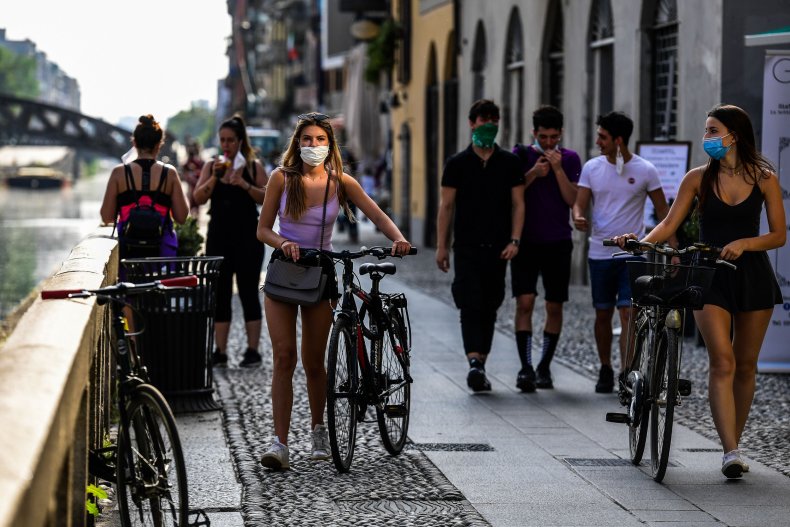 After the virus spread outside of China, where it originated, South Korea became the country with the second-highest number of cases. But, the country has since become the poster child for contact tracing. South Korea's reported about 10,000 cases, a comparatively low number, a result officials credit to the country's widespread testing and identification of potential cases.
Singapore was once hailed as a shining example of responding to the outbreak and now that they've seen a spike in cases, Kerkhove said its an example of what can happen in close settings. Cases surged among migrant workers living in dormitories and as of Tuesday, account for 88 percent of the country's cases, according to the New York Times.
Kerkhove noted that Singapore had the outbreak seemingly under control until it was able to take hold in a place where people were living in close contact with each other. These types of settings occur in every country in the form of long-term care facilities, prisons and other institutions.
In the United States, where more than 1.2 million people have tested positive, the outbreak got out of hand before significant contact tracing could be put in place. Now that states are looking at reopening, Dr. Robert Redfield, director of the Centers for Disease Control and Prevention (CDC), told NPR there's a need to significantly ramp up America's ability to do contact tracing. Each state's needs will be different, but Redfield said the CDC is prepared to expand the workforce by up to 50,000 people.
Ryan acknowledged the difficulties in contact tracing, especially when a country is already "behind the curve," as America was, but said "it's possible to do."
"The disease probably will jump back unless you continue suppressing the virus," Ryan said.